Once upon a time—the late 19th century—Ireland outshone Scotland in the whiskey arena, home to hundreds of distilleries and renowned for the complex, flavorsome offerings they yielded. But economic woes that started with the fight for Irish independence continued through Prohibition in the U.S.—Irish whiskey's biggest market—and reached a whimpering conclusion in the mid-20th century, with just two distilleries remaining in operation. It pushed Irish whiskey to the brink. One of the near-casualties of the industry's contraction was single pot still Irish whiskey, a style unique to the Emerald Isle.
As the name suggests, it's made in pot stills, and by law must include at least 30 percent each malted and unmalted barley, and up to 5 percent other cereal grains. The unmalted barley gives single pot still whiskey a spicy, leathery quality—utterly unique in the whiskey world.
During Irish whiskey's darkest years, only one single pot still brand was produced, and barely anyone outside the country even knew it existed. In the last couple decades, however, Irish whiskey production has undergone a renaissance, with micro and craft distilleries springing up across the island. Many of them are eager to regain past glory and put Irish whiskey back in the spotlight as a vibrant, desirable product. Though single malts and blends will always have a place in the canon, single pot still is becoming the flagship style for several of these up-and-comers—and it remains an important offering for the nation's largest distillery, too.
With more options than ever before, or at least in over 100 years, single pot still Irish whiskey is a must-try for every whiskey fan, starting with these 10 bottles.
Get Your Hands on These Bottles of Single Pot Still Irish Whiskey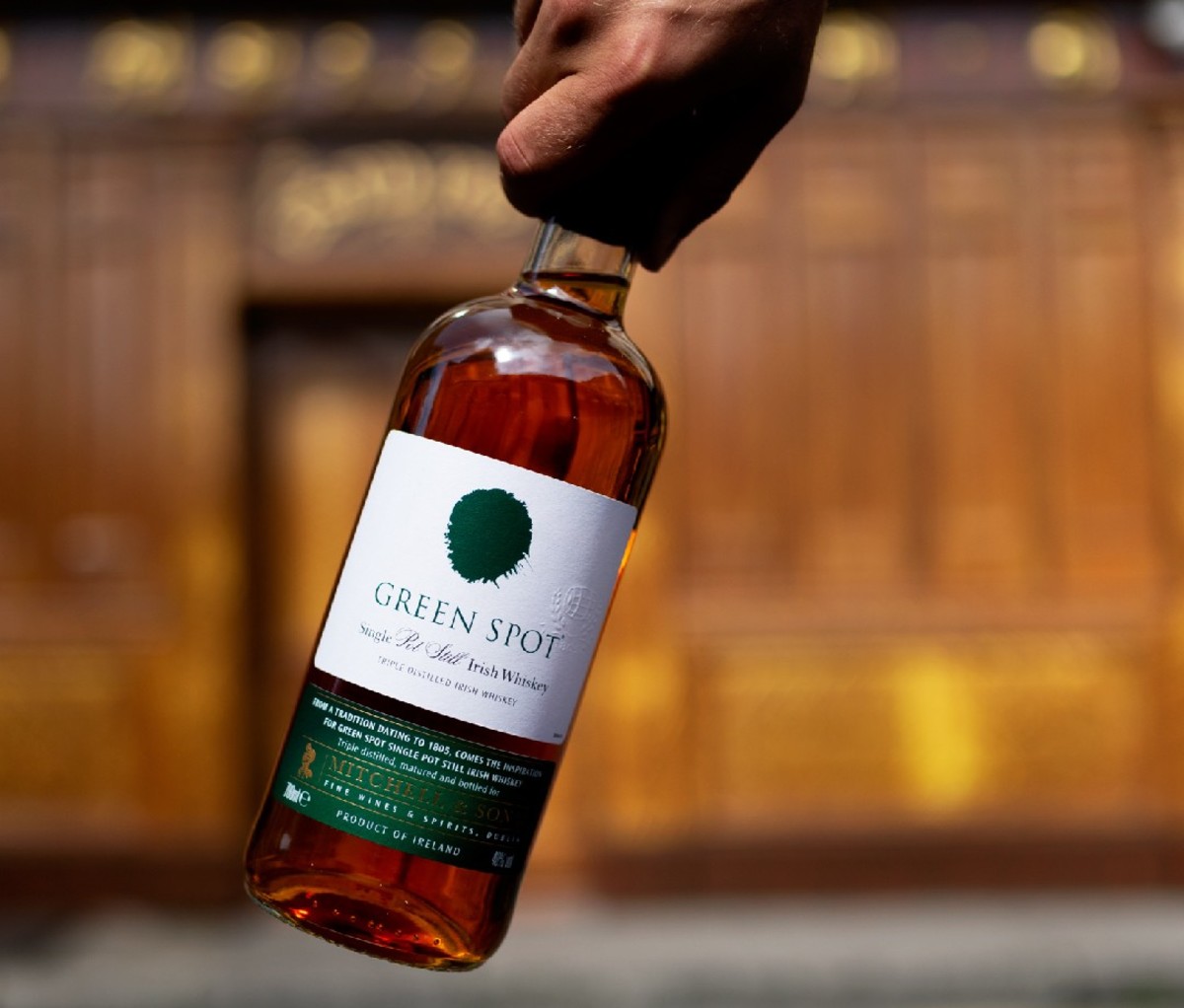 1. Green Spot
Although for decades its siblings included Red, Yellow, and Blue, Green Spot was the last single pot still whiskey standing in 1985, when its compatriot, Redbreast, was discontinued. Distilled at Midleton for Dublin-based merchant Mitchell & Son, the brand's name comes from the paint colors daubed on barrel heads indicating the age of the whiskey therein. Green Spot, for example, was traditionally 10 years old (the modern iteration is 7 to 10). As Irish whiskey has climbed out of the doldrums, the other Spots have returned: first Yellow (12 years old), then Red (15), and most recently Blue (8 years old and cask strength). Each has a different cask maturation program, from bourbon and sherry to madeira and marsala.
[$67; reservebar.com]
Get it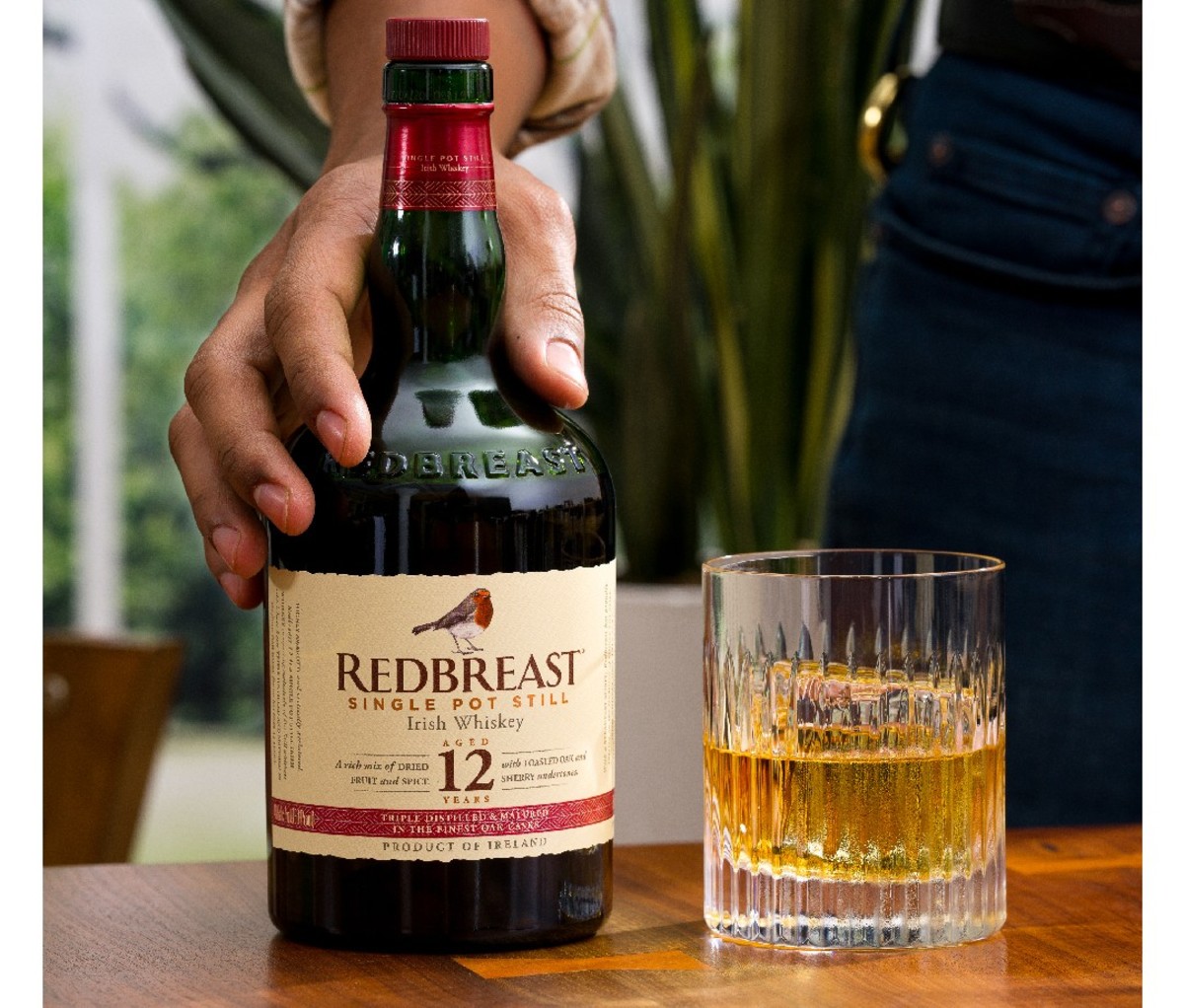 2. Redbreast 12-Year-Old
Redbreast shares a lot in common with Green Spot: It's also a historic brand, distilled at Midleton for a wine and spirits merchant—in this case, W&A Gilbey, whose chairman was an avid birdwatcher. The redbreast in question is, of course, a robin, whose coloring resembles the rosy hues of this largely sherry cask-matured whiskey. Though it disappeared in the mid-80s, Redbreast returned to production in 1991 and has built up a passionate following among contemporary whiskey fans. In addition to the 12-Year-Old, there are 15-, 21-, and 27-year-old expressions, as well as Lustau—finished in custom Lustau oloroso sherry casks—and the punchy 12-year-old Cask Strength.
[$72; reservebar.com]
Get it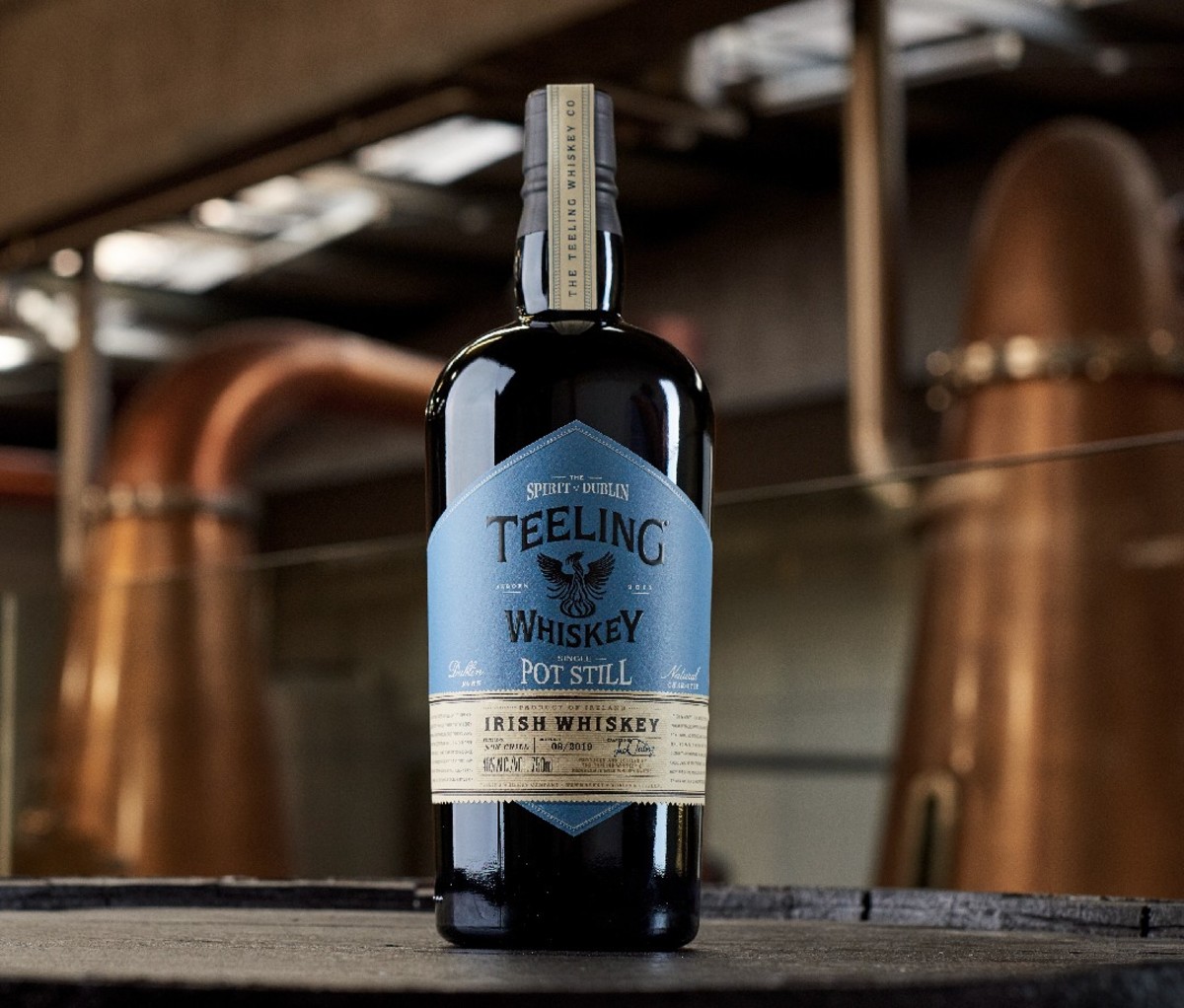 3. Teeling
Dublin's first whiskey distillery in over a century opened in 2015, but waited until 2020 to debut its house-made single pot still. With a grain bill split evenly between malted and unmalted barley and a maturation program that includes virgin oak, this is a cereal-forward whiskey that manages to impart surprising delicacy and subtlety. Teeling could have basked in the warm reception its single pot still whiskey generated, but instead quickly followed the launch with a peated single malt whiskey, Teeling Blackpitts. Together, the two are sure to turn entrenched ideas about what Irish whiskey could and should be on its head.
[$75; reservebar.com]
Get it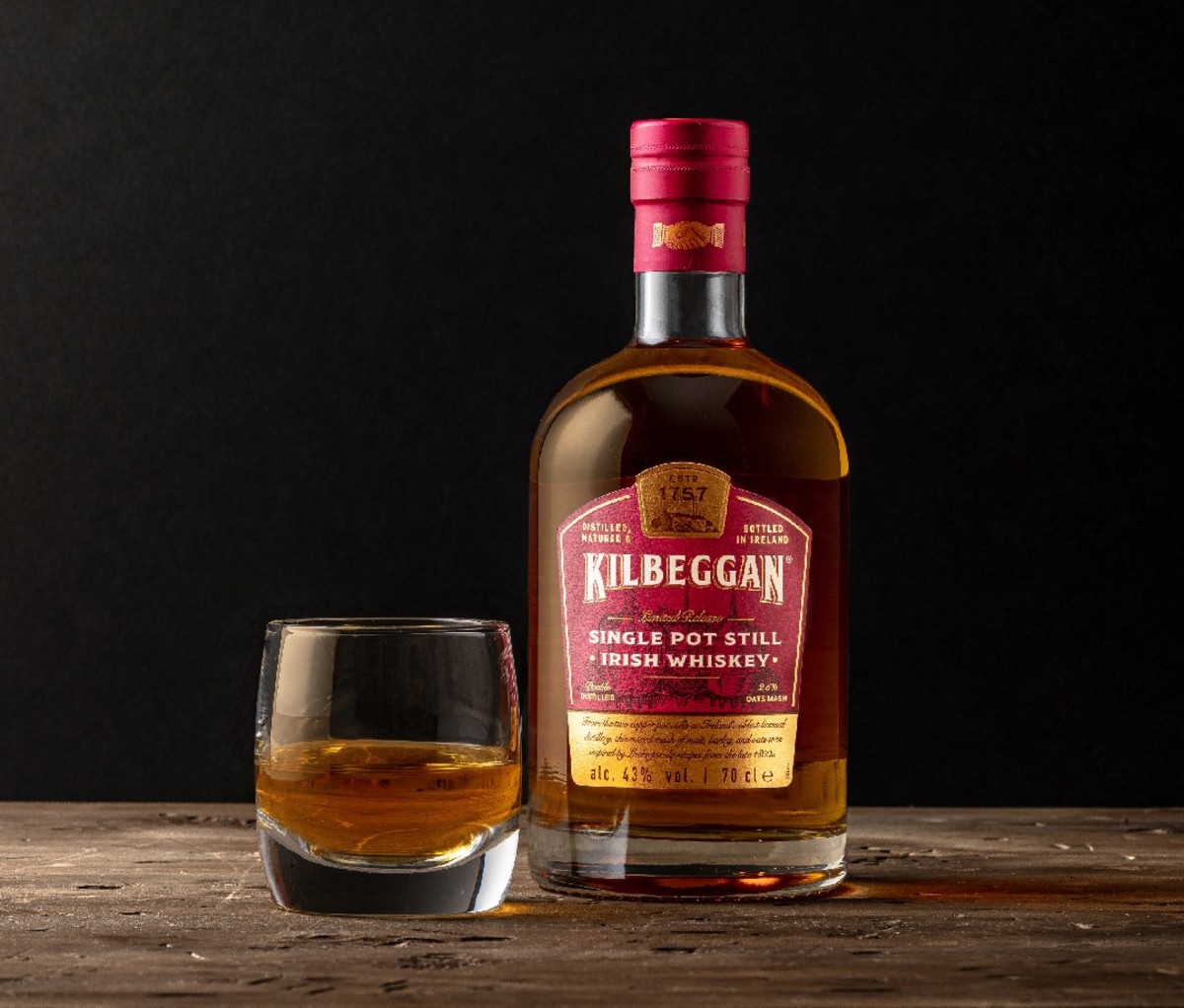 4. Kilbeggan
The distillery at Kilbeggan in County Westmeath was first licensed in 1757, making it Ireland's oldest, though there have been stretches of silence in its history. From 1950s to 2007, the townspeople kept up the license and maintenance of the distillery. And thankfully, in 2007, distilling returned. A few years later, the grain bill for this single pot still whiskey—which is based on a 19th-century recipe and includes 2.5 percent oats—was produced and filled into cask. The mature whiskey was bottled in 2020, representing a poignant milestone in Kilbeggan's still-evolving story.
[$45; flaviar.com and drizly.com]
Get it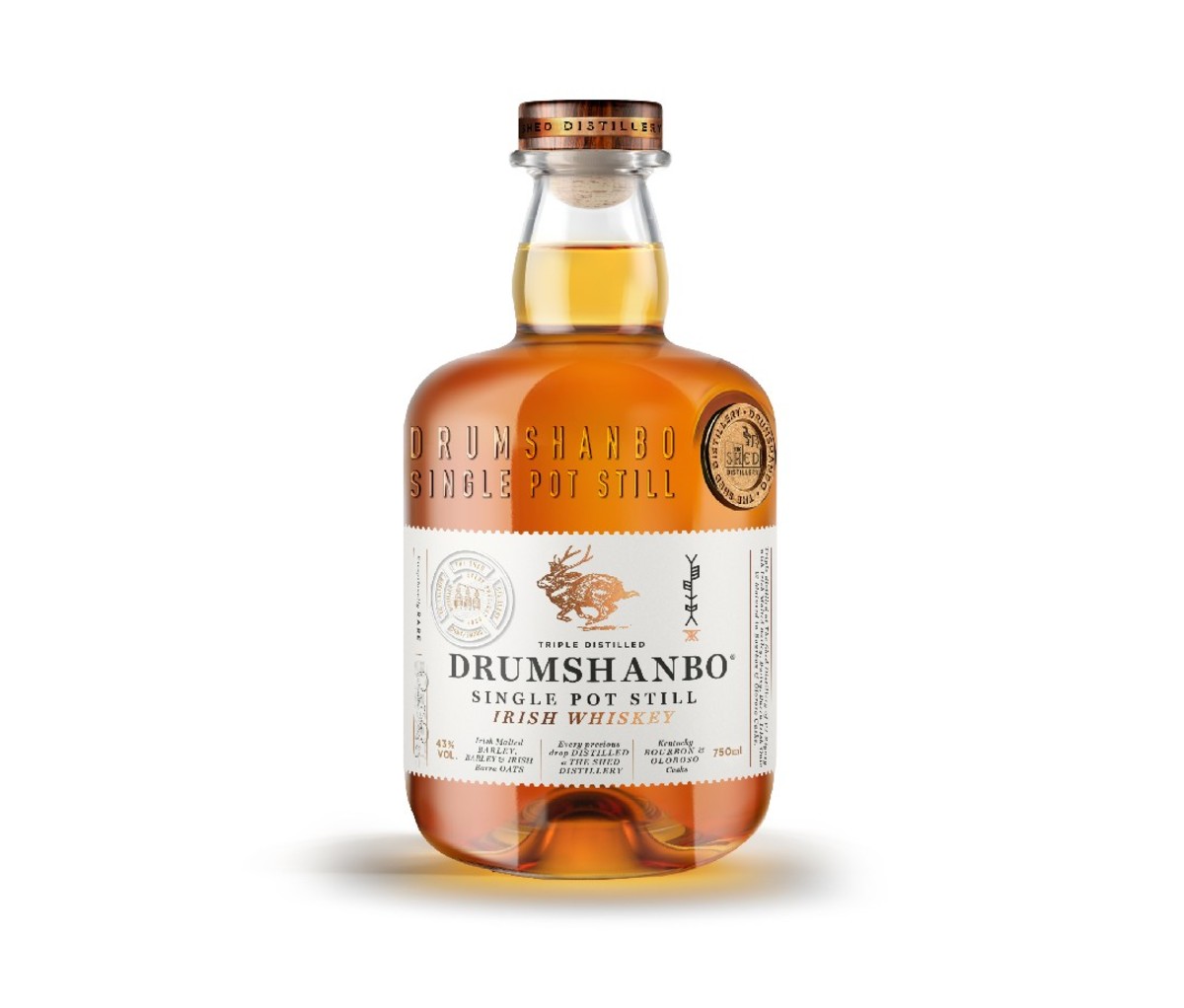 5. Drumshanbo
Founded in 2014 in County Leitrim, The Shed Distillery debuted with a memorably delicious gin—but its single pot still whiskey, launched in 2020, has eclipsed its unaged sibling. A mere 3 years old, Drumshanbo single pot still is triple-distilled and includes Barra oats in its grain bill. It's aged in both ex-bourbon and oloroso sherry casks and bottled at a soft 43 percent ABV, the ideal proof to showcase its dried fruit, toasted oak, and signature spice flavors.
[$64; drizly.com]
Get it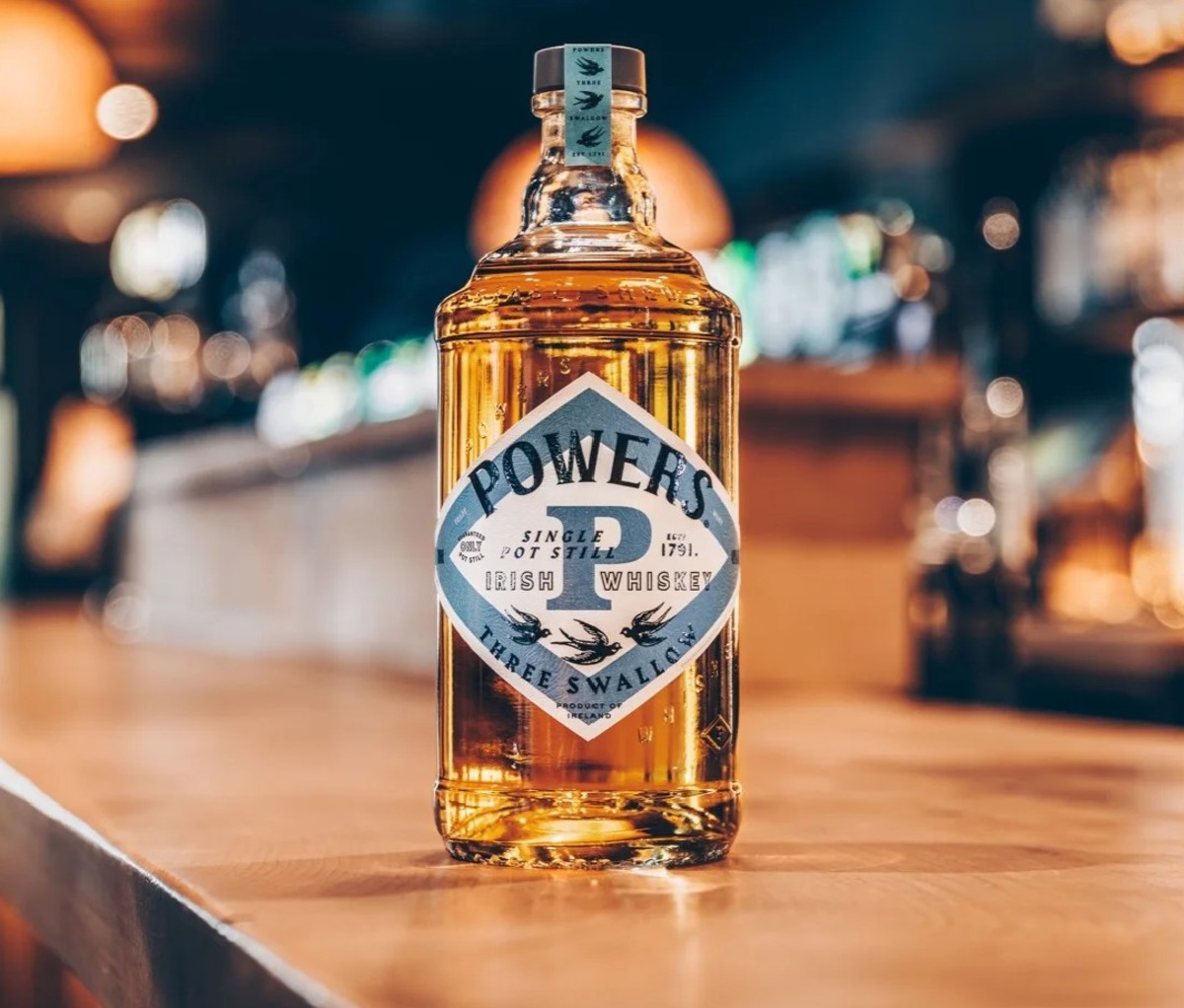 6. Powers Three Swallow
According to brand owner Irish Distillers, the name is a bit of wordplay, referring to a small flask of whiskey carried by Power family coachmen, as well as to the Irish swallow, used by the distillery as a symbol of the age, quality, and purity of its products. Triple-distilled from malted and unmalted barley, Powers takes a narrower cut on the second and third distillations, and is matured in second- and third-fill ex-bourbon casks to allow the distillate to take center stage. After its initial maturation, Three Swallow is then finished in oloroso sherry casks.
[$50; drizly.com]
Get it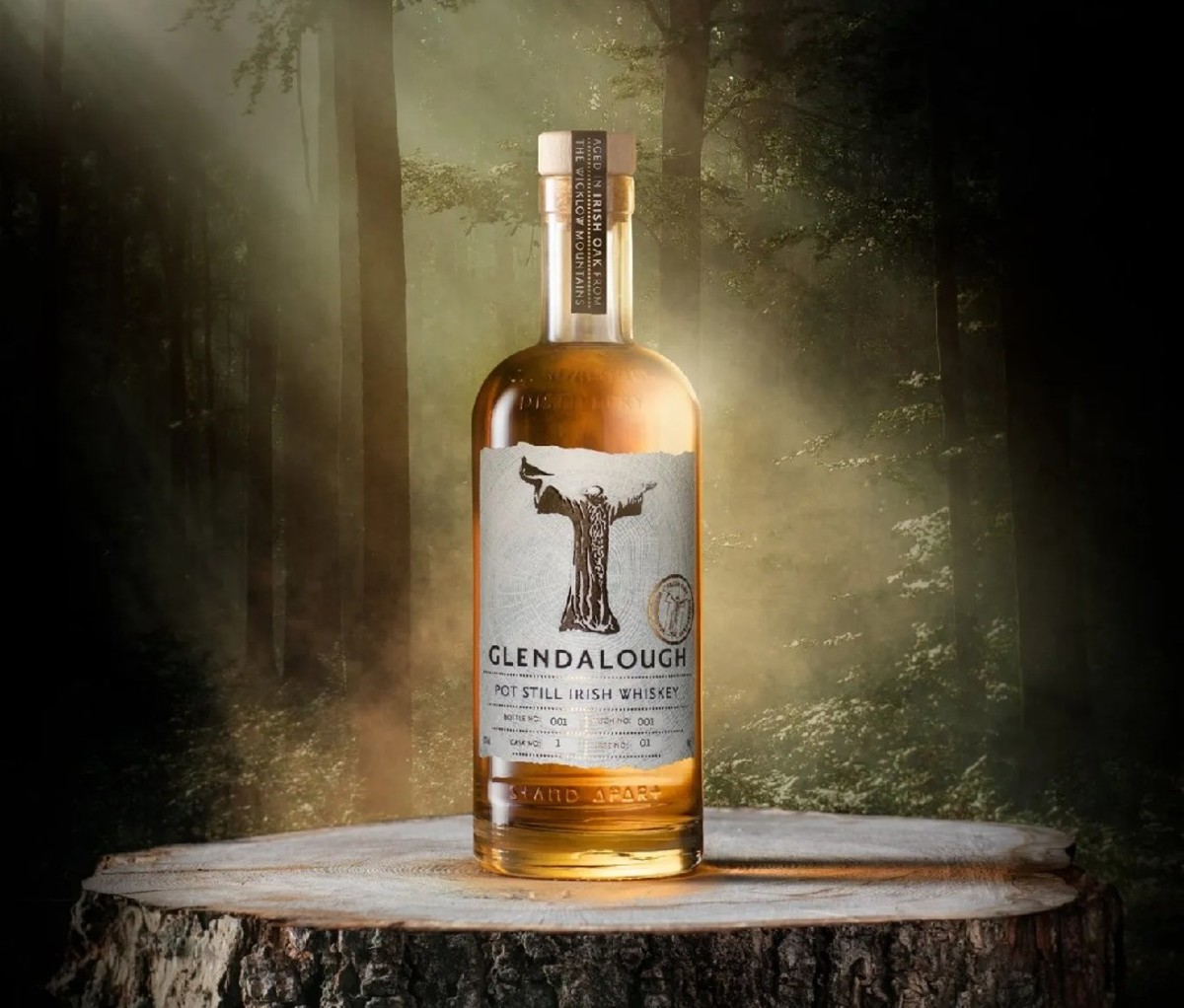 7. Glendalough
Though Glendalough has been distilling whiskey for a few years, it contracted with West Cork Distillers to produce this single pot still, matured in ex-bourbon barrels and finished in virgin Irish oak casks. The use of native oak is uncommon in Ireland, mainly seen in Midleton Very Rare's Dair Ghaelach series (see below), which makes this Glendalough a special pour indeed. Bottled as a single cask, the whiskey's label even specifies the very tree used to make the barrel.
[From $55; drizly.com and reservebar.com]
Get it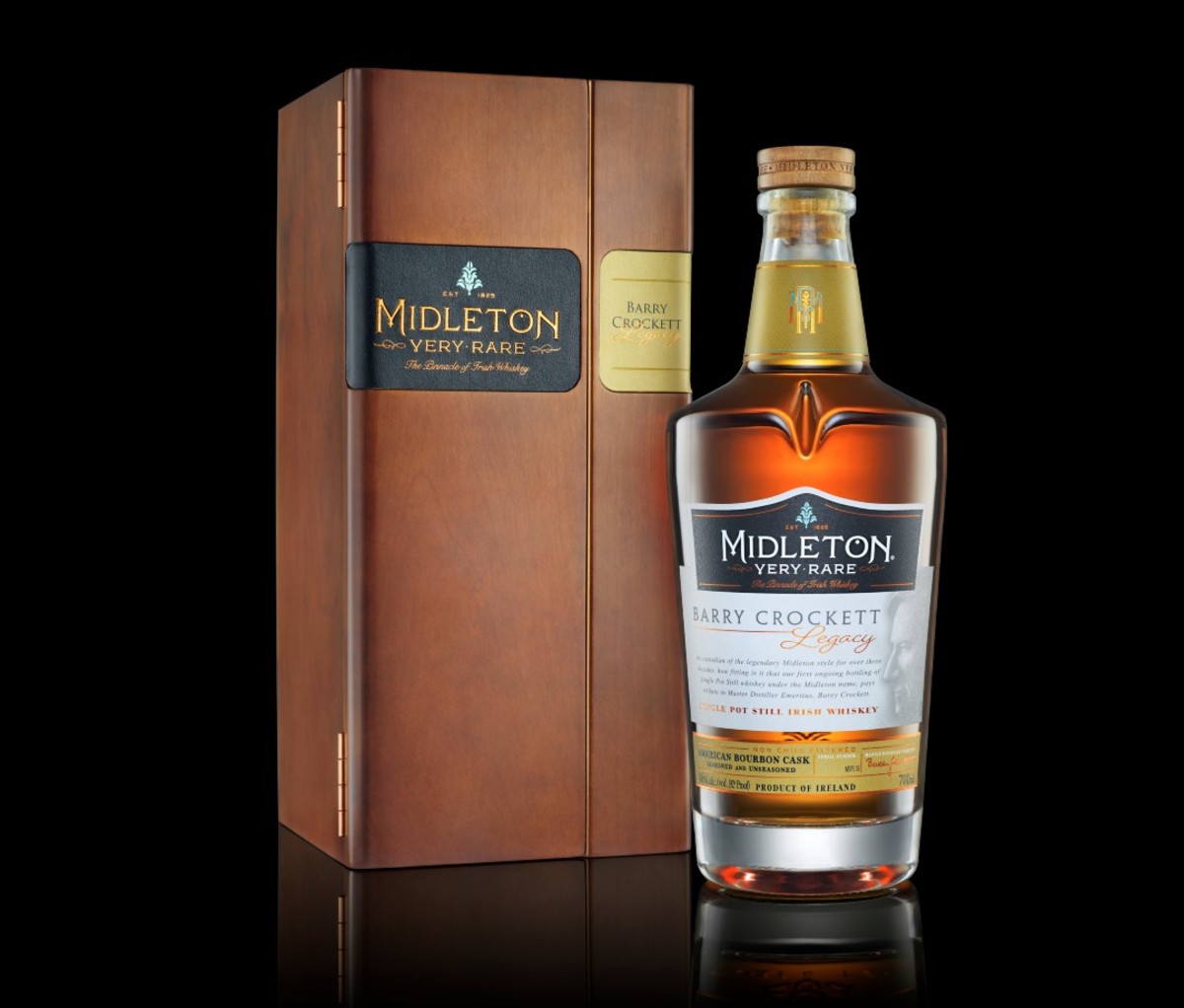 8. Midleton Barry Crockett Legacy
Single pot still whiskey owes more to Barry Crockett than any other whiskey maker in history. As the master distiller at Midleton from 1981 to 2013, he was the only person still crafting the style in the entire country. And thanks to him, the distillery has maintained generous stocks to supply the Spot Range, Redbreast, Powers, and other brands. Funnily, flagship Midleton Very Rare is a blend that includes pot still along with grain whiskey, but the Irish oak-finished Midleton Very Rare Dair Ghaelach series and Barry Crockett Legacy are both 100 percent single pot still. A fitting tribute to its namesake, Barry Crockett Legacy is one of the finest examples of the style ever to be produced.
[$320; totalwine.com]
Get it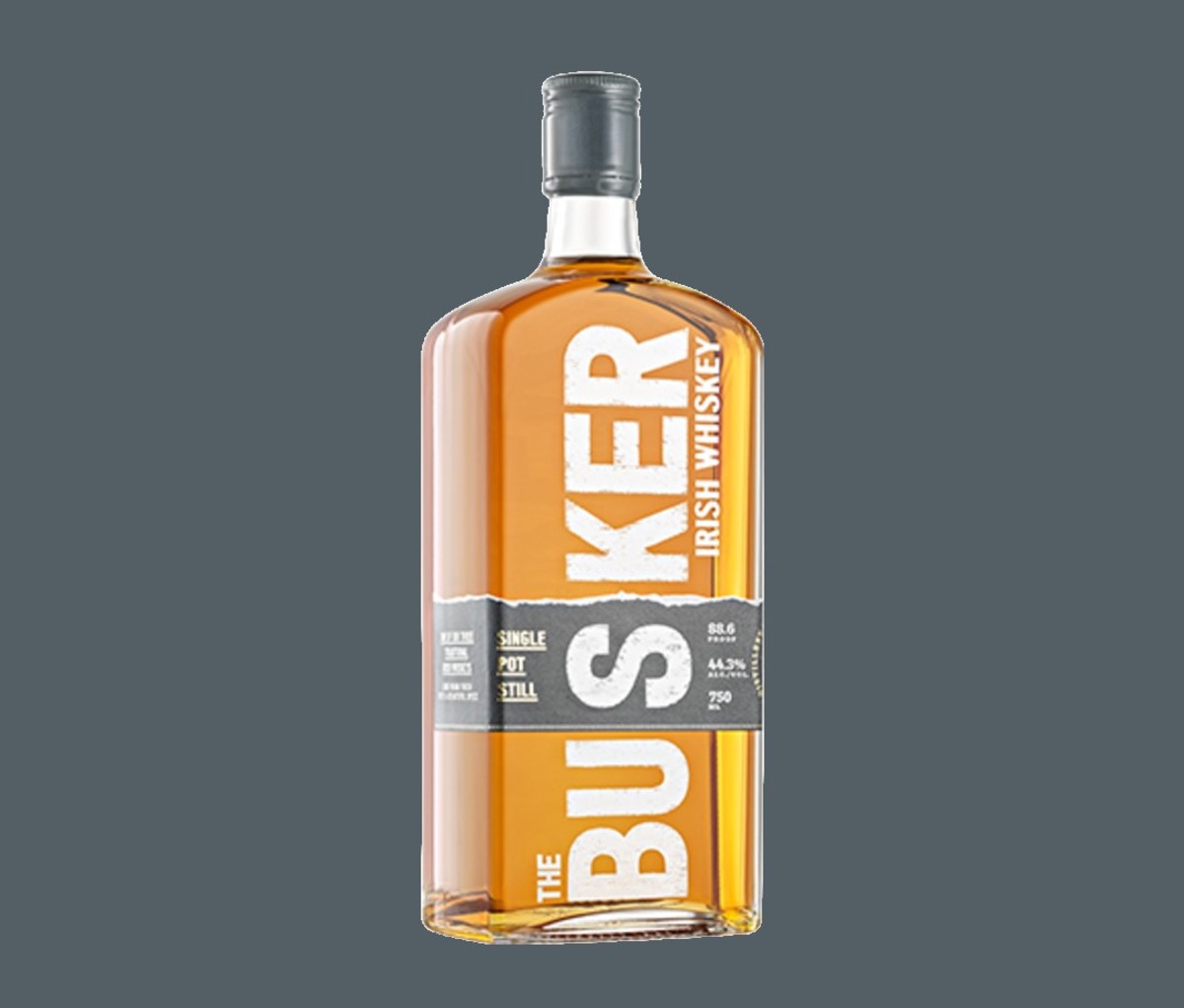 9. The Busker
Ireland's main whiskey styles include single malt, single grain, single pot still, and blends, but very few distilleries have the capability to produce all four. The Royal Oak Distillery in County Carlow, which began distillation in 2016, does, and it swept onto the scene last year with a quartet of offerings under The Busker label. The single pot still whiskey, aged in ex-bourbon and sherry casks, is the most wallet-friendly version of the style available today, definitely worth a try for those on a budget.
[From $30; thebusker.com and drizly.com]
Get it
10. Dingle
Founded in 2012, Dingle Distillery is currently overseen by a Scotsman, former Glen Moray master distiller Graham Coull. Don't hold that against him, though, because Dingle's whiskies are fiercely Irish, made from grains grown across the island and fermented in wooden washbacks. The distillery's first whiskies were single malts, and those are easiest to find today. But in 2018, it launched a single pot still whiskey, with two subsequent releases so far available overseas. Look for Dingle Single Pot Still to hit the U.S. in early 2022—yet another stone in the ever-strengthening wall of Irish whiskey.
[Price TBD; dingledistillery.ie]
Learn More