How did Vitaliy Musiyenko survive on a 33.3-pound pack during the longest technical ridge traverse in the Western Hemisphere? By restricting himself to 3.8 pounds of climbing gear, 3.5 pounds of camping gear, 17 pounds of dwindling grub, and a parched, 9-pound water capacity. He'd also shed 16.5 pounds himself along the way. Here's the climbing gear he brought (*and didn't).
Climbing Gear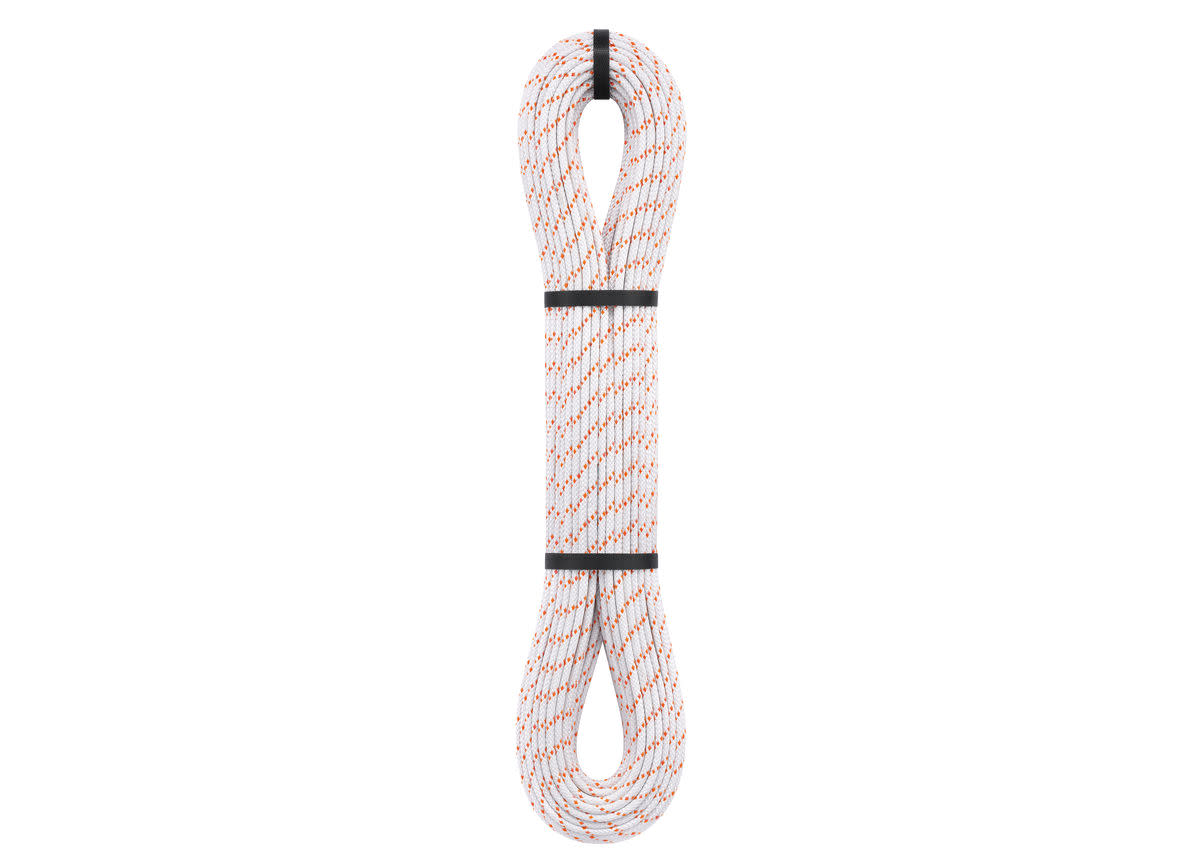 Petzl Pur Line
Ultra-lightweight and durable, this hyperstatic cord is perfect for climbers and mountaineers. The Pur Line is 6mm thick and comes in two different lengths, 65m or 200m. Ideal for hauling packs during your trek, it also features a rough sheath for a firm grip and easy handling.
[$239.95; petzl.com]
Get it
Petzl Sirocco Climbing Helmet 
Lightweight yet durable, this helmet sits lower in the back for maximum coverage. It's shaped for maximum comfort and provides excellent ventilation.
[$109.95; petzl.com]
Get it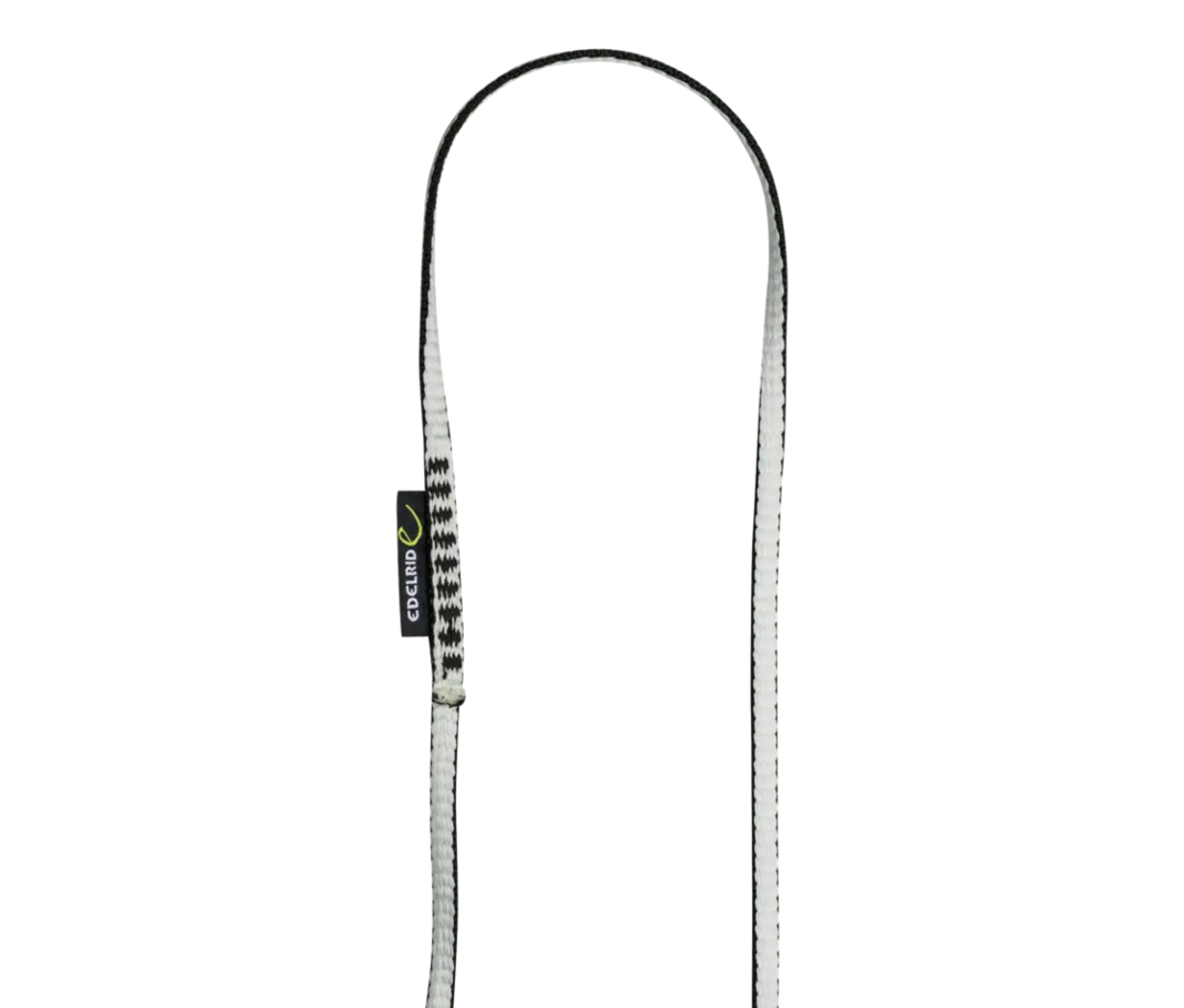 Edelrid Dyneema 8mm Sling
The Edelrid Dyneema Sling is 8mm thick and comes in various colors and lengths fit for all sorts of adventures. Its high-strength, super-light core provides maximum reliability while keeping weight to a minimum for climbing.
[price varies; edelrid.com]
Get it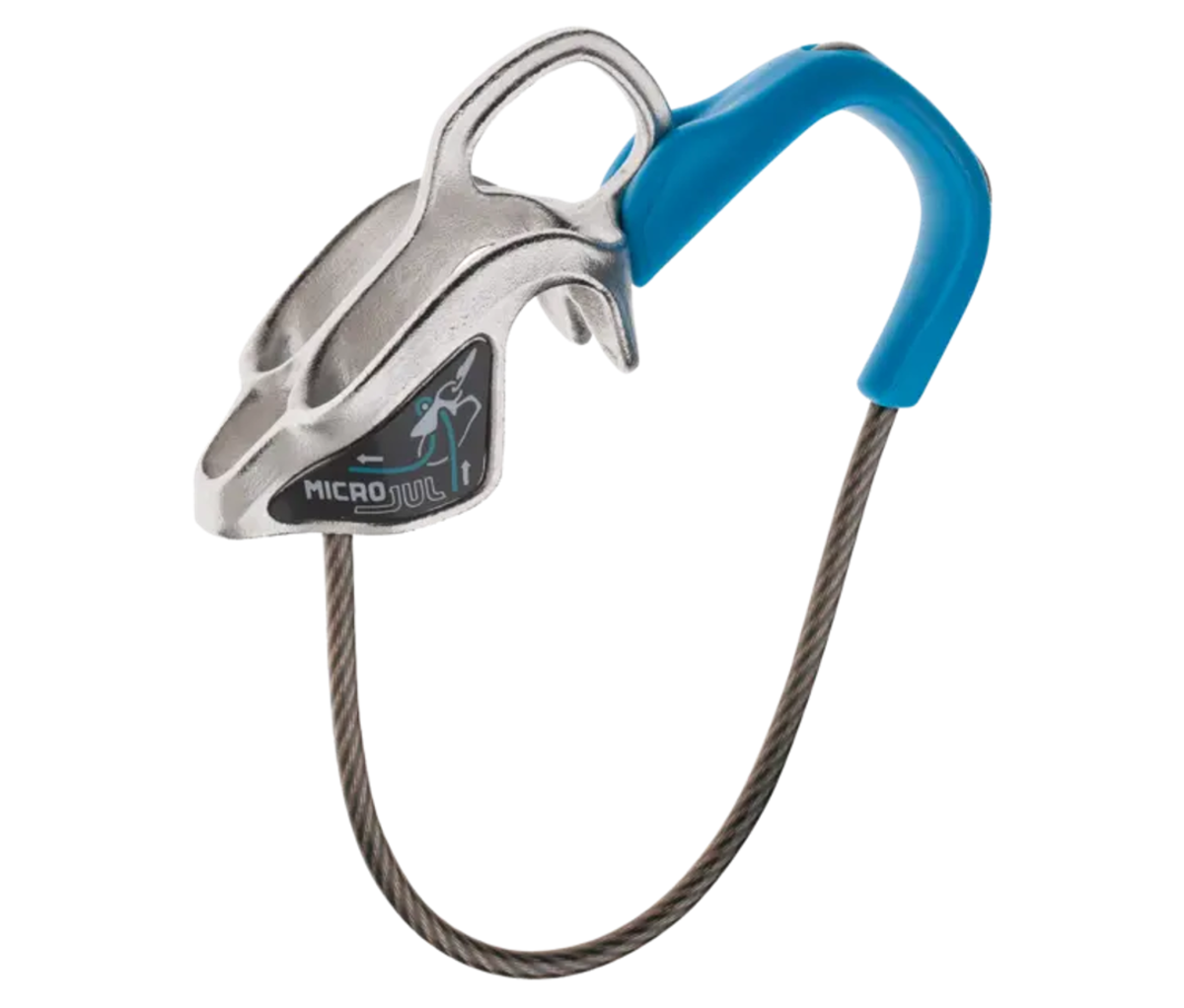 Edelrid Micro Jul Belay
Compact and light, the Edelrid Micro Jul Belay can be used for both half ropes and twin ropes. Offering high-braking performance, its robust stainless steel composition provides ultimate safety.
[price varies; edelrid.com]
Get it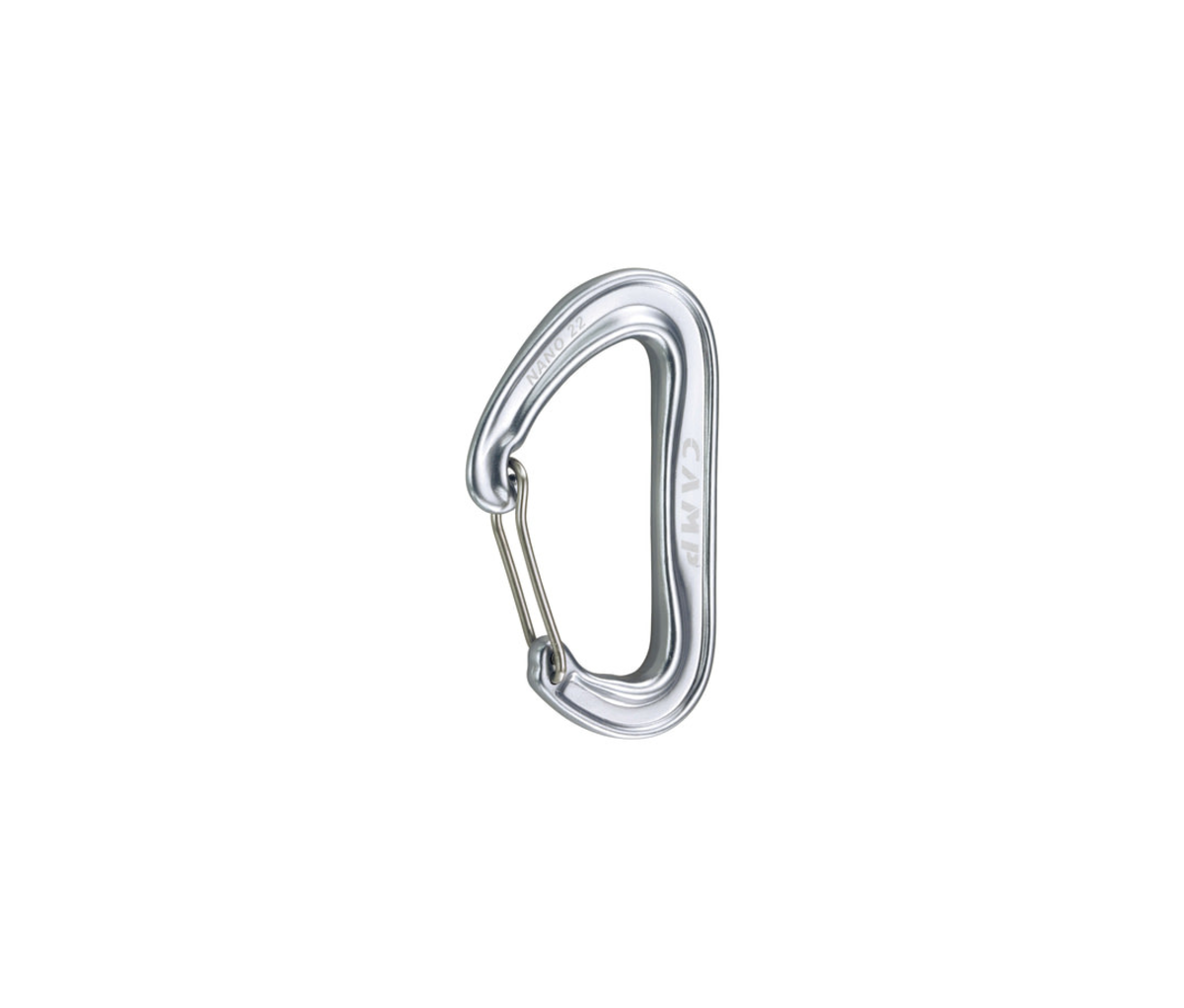 CAMP Nano 22 Carabiner
Lighter than its predecessor, the Nano 22 carabiner is versatile and functional with a variety of ropes and comes in multiple colors. Its easy-to-use design and durability make it an easy choice for a new generation of climbers.
[$6.95; campsaver.com x 2]
Get it
Climbing nuts x 4 (40g each)
Camping Equipment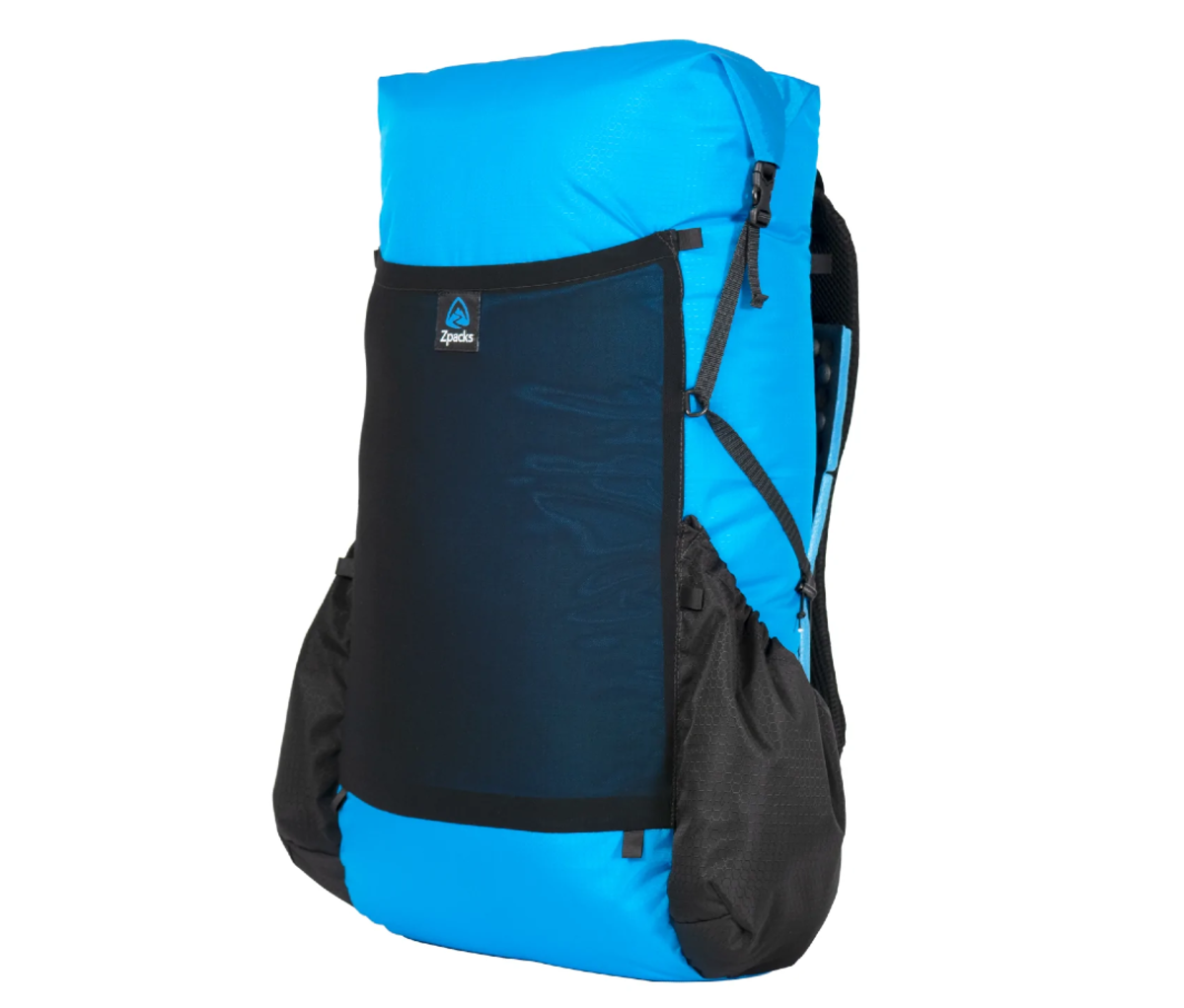 Zpacks Nero 38L Robic Backpack
This compact, frameless backpack is the smart choice for long-distance climbs, treks, and interminable technical traverses where lightweight travel is key. The Nero Robin Backpack's combo of durability and next-to-nothing weight won't make the climbing itself any easier—just possible.
[$199; zpacks.com]
Get it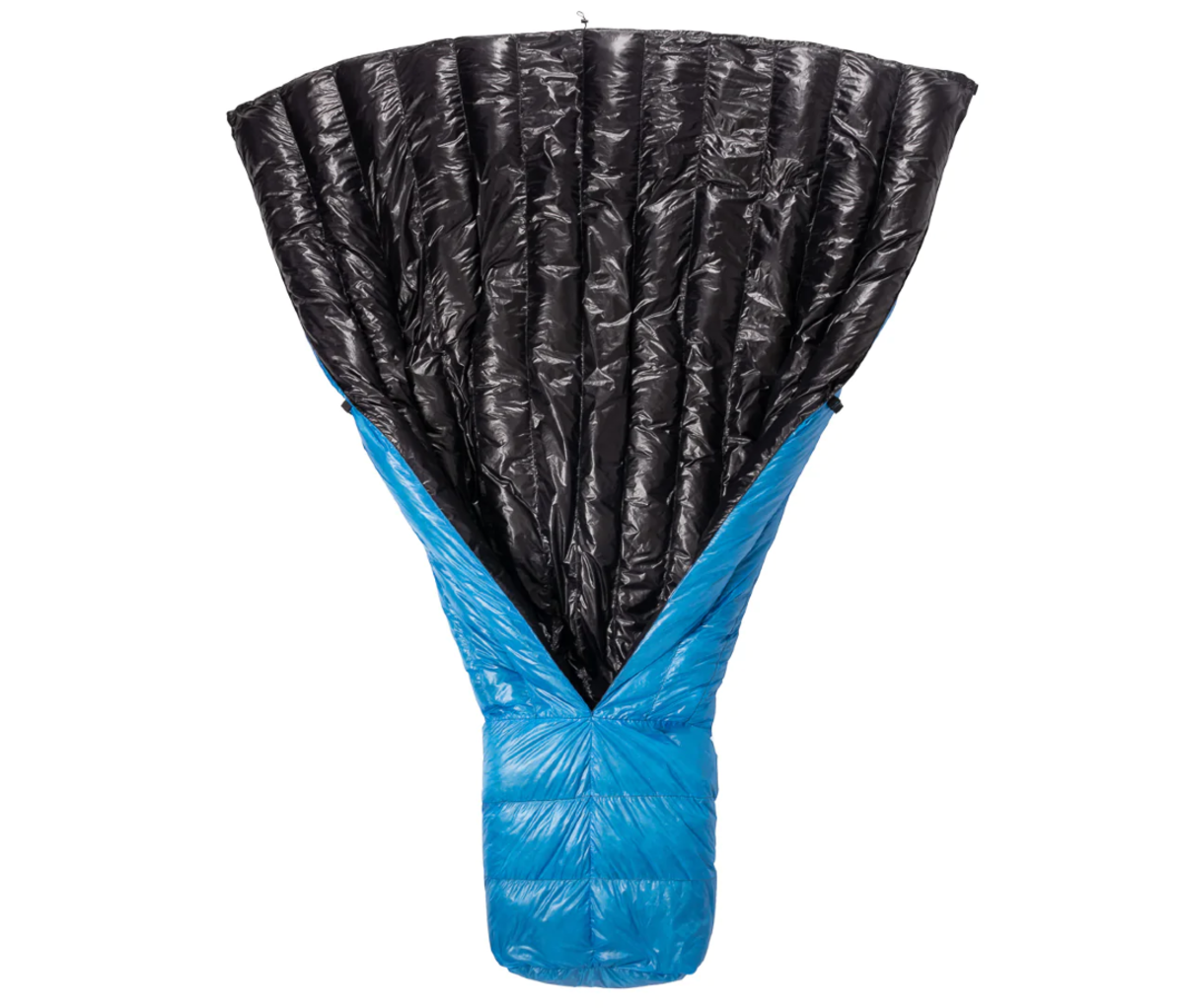 Zpacks 30F Solo Quilt
This minimalist quilt ensures comfort and warmth on your adventures and stuffs into virtually nothing. It comes in three different measurements for width and length, with four color options.
[$369; zpacks.com]
Get it
Mountain Laurel Designs Superlight Solo Bivy Sack
The innovative Superlight Solo Bivy Sack has a durable, water-repellent top that'll keep you dry if not quite as cozy as your bed at home. As its name suggests, this is about the lightest crib (of sorts) you can carry into the backcountry.
[$185; mountainlaureldesigns.com]
Get it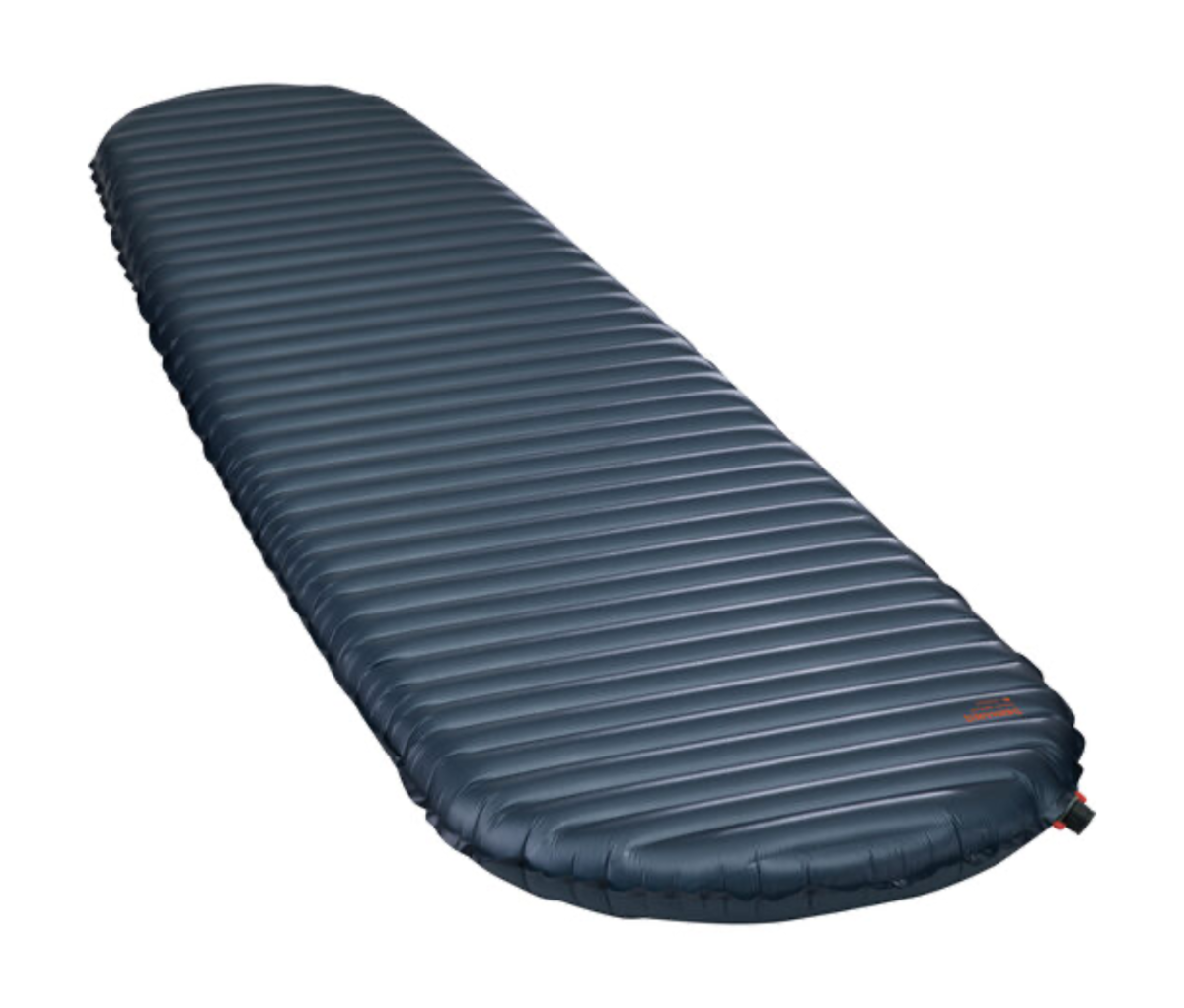 Therm-a-Rest NeoAir UberLite Sleeping Pad
The Uberlite Sleeping Pad offers an even ratio between weight and warmth while shielding your aching back from that resting-on-granite experience. The comfiest insulated sleeping pad in its weight class, the Uberlite also ensures minimal environmental impact.
[$189.95–$249.95; thermarest.com]
Get it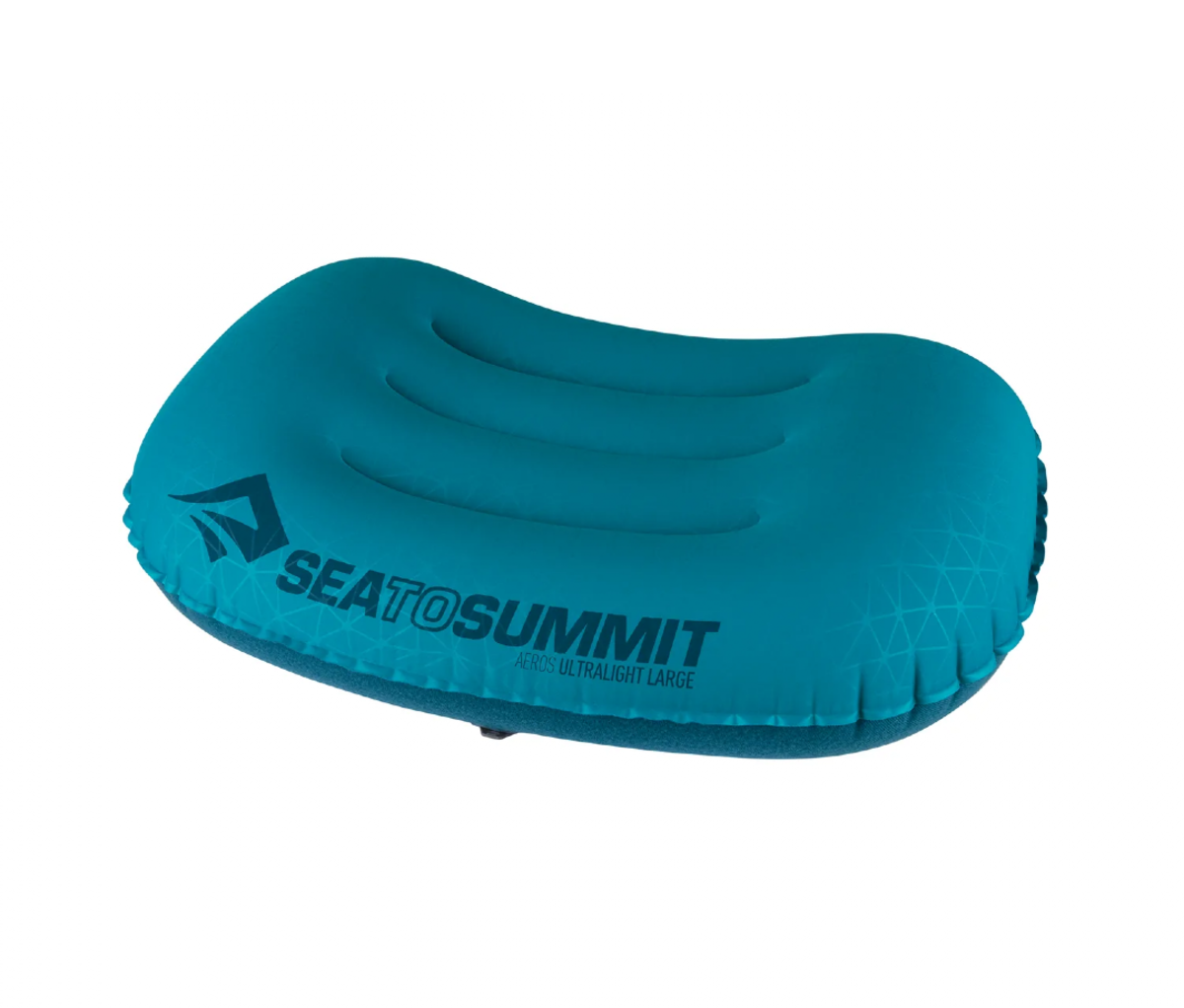 Sea to Summit Aeros Ultralight Inflatable Pillow
Even Vitaliy Musiyenko wouldn't be without a pillow in the High Sierra. This soft, inflatable, polyester must-have is so weightless and stuffable that you'll forget it's there until you need it. Offering adjustable, contoured head support, the pillow also has a unique lock system to ensure stability at night.
[$39.95-$44.95; seatosummit.com]
Get it
Emergency blanket, cut to specific body width (20g)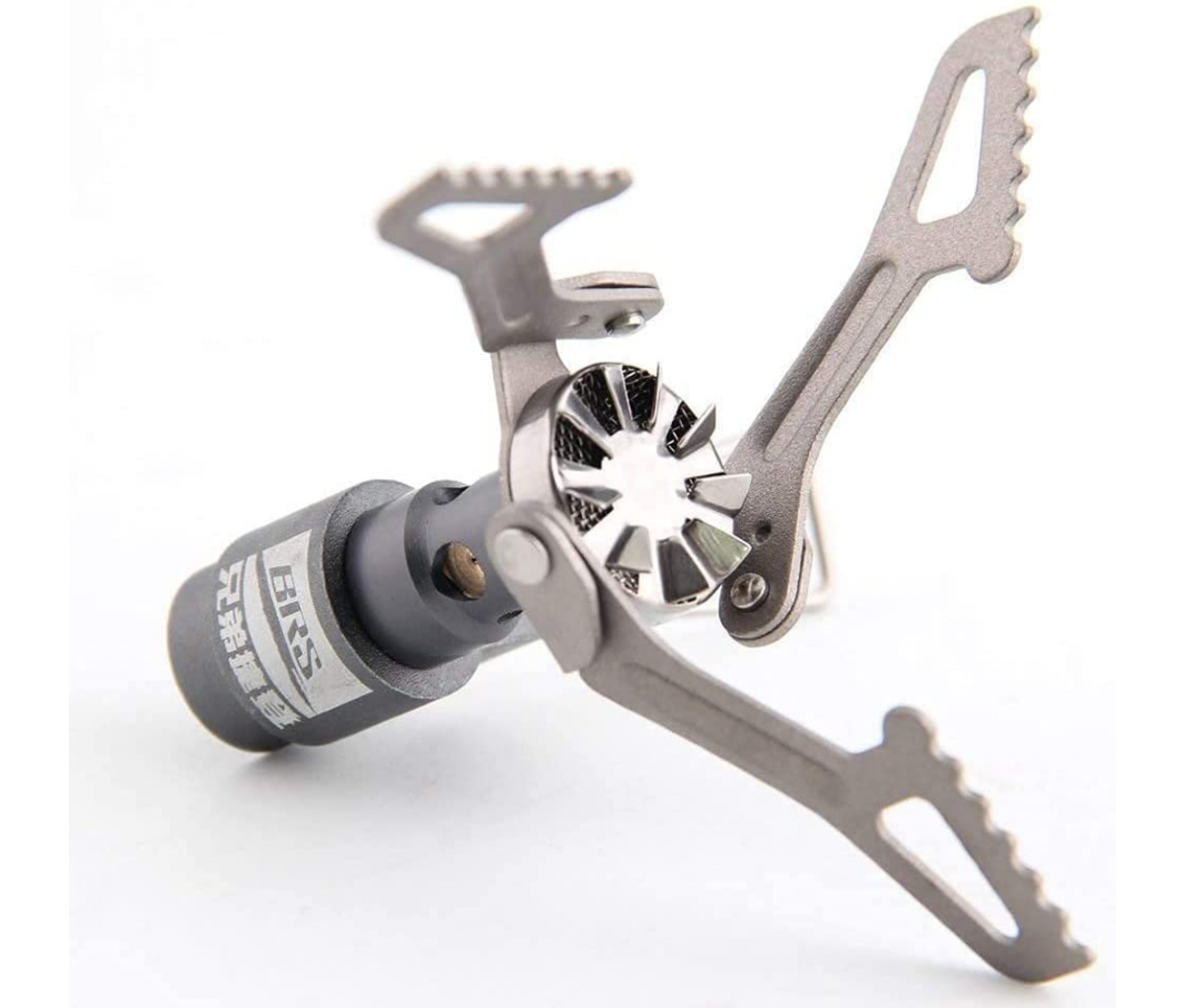 BRS 3000T Stove
Weighing in at just 26g, BRS's 3000T Stove is a tiny workhorse, packing enough power to boil water in approximately three minutes. Simple to set up, it's a no-brainer for backcountry camping, hiking, and big-league treks.
[$16.95; amazon.com]
Get it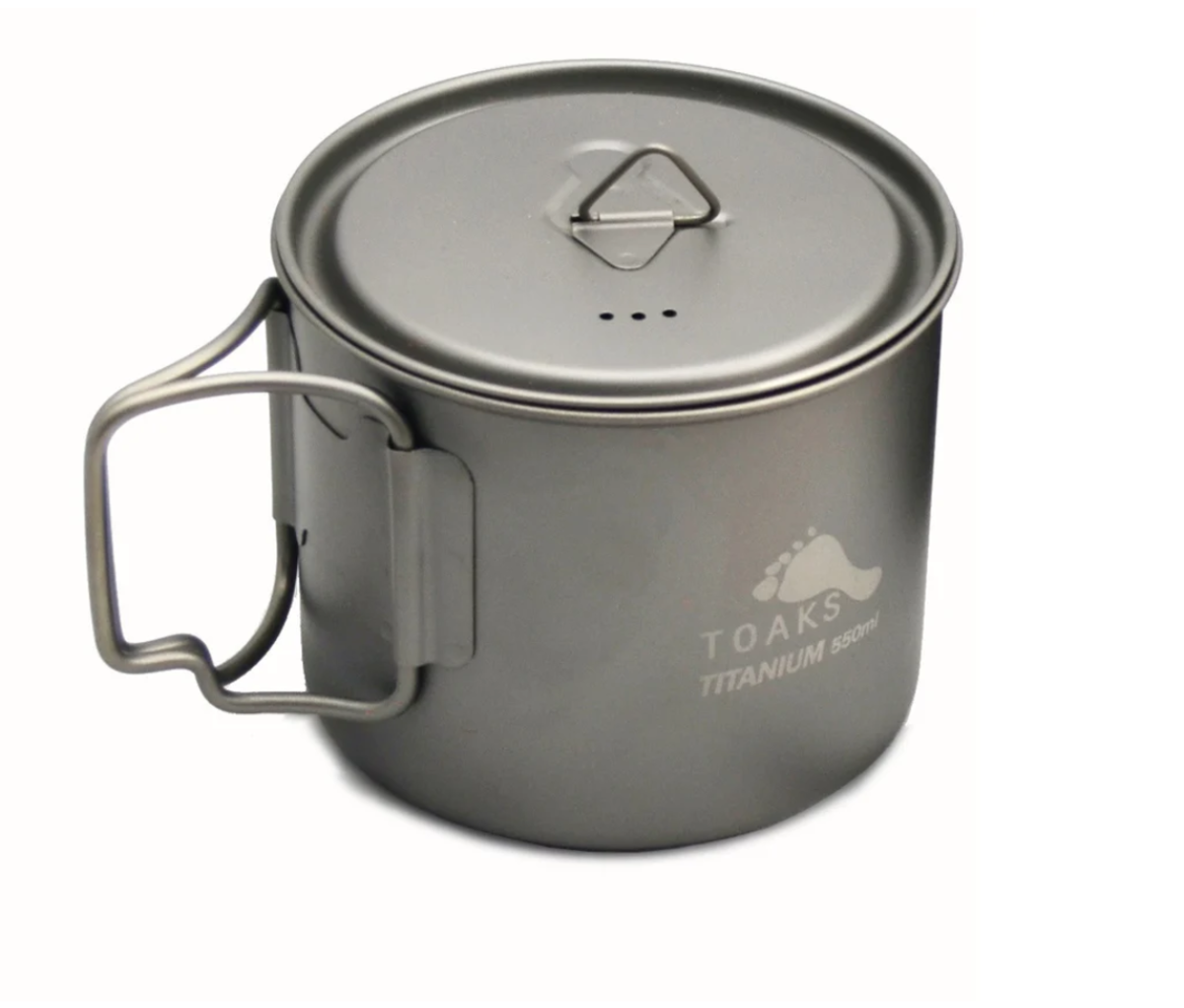 Toaks Light Titanium 550ml Pot
Titanium is the bomb for durable, lightweight cookware. This Toaks pot will whip up a good meal wherever you take it, and cleans quick and easy before neatly stowing away in an included mesh carrying bag.
[$29.95; toaksoutdoor.com]
Get it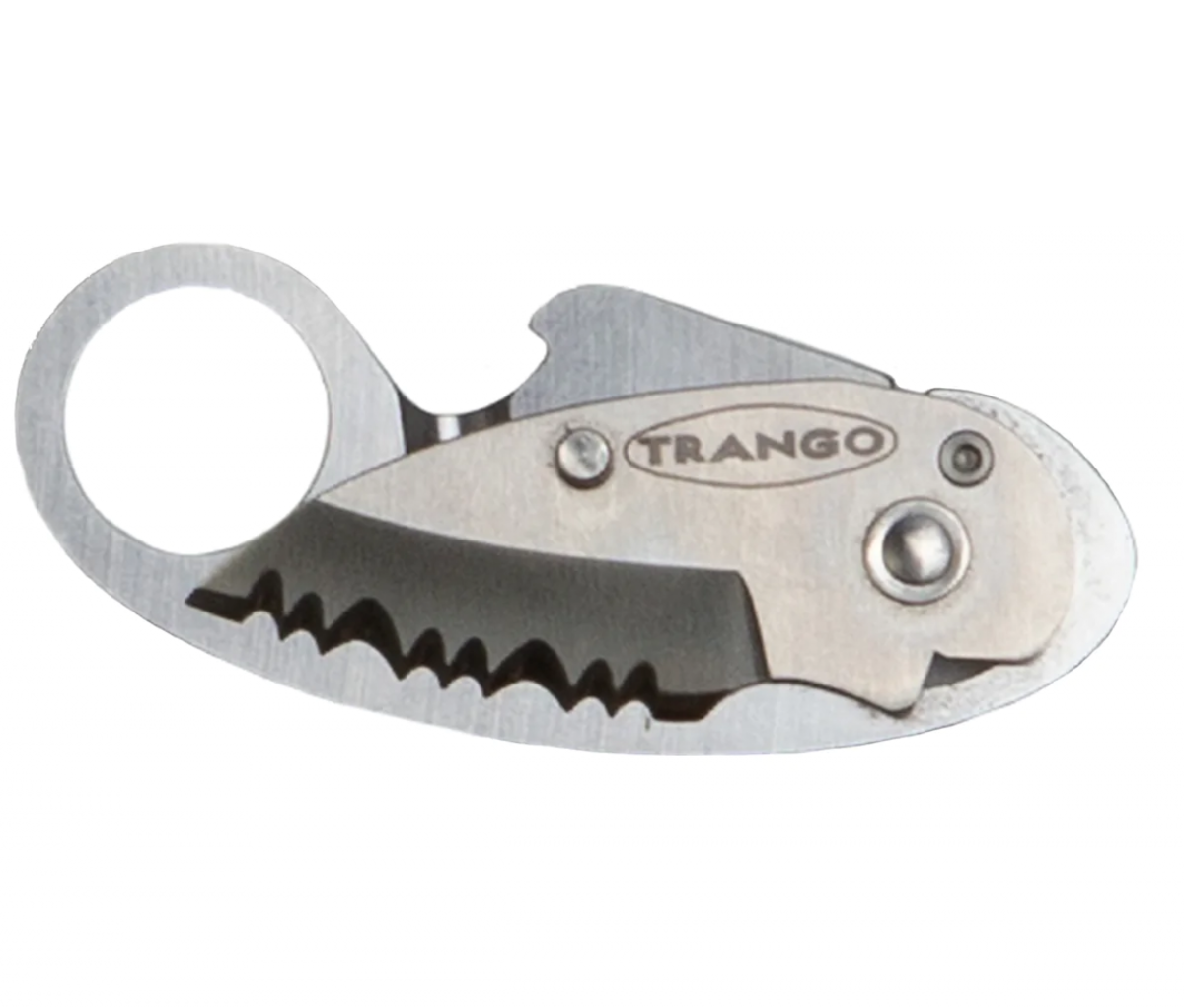 Trango Piranha Knife
Small and compact, the Trango Piranha Knife is tough enough to last for years. Its serrated blade is as handy as that bottle opener after a taxing day on the trails.
[$19.95; trango.com]
Get it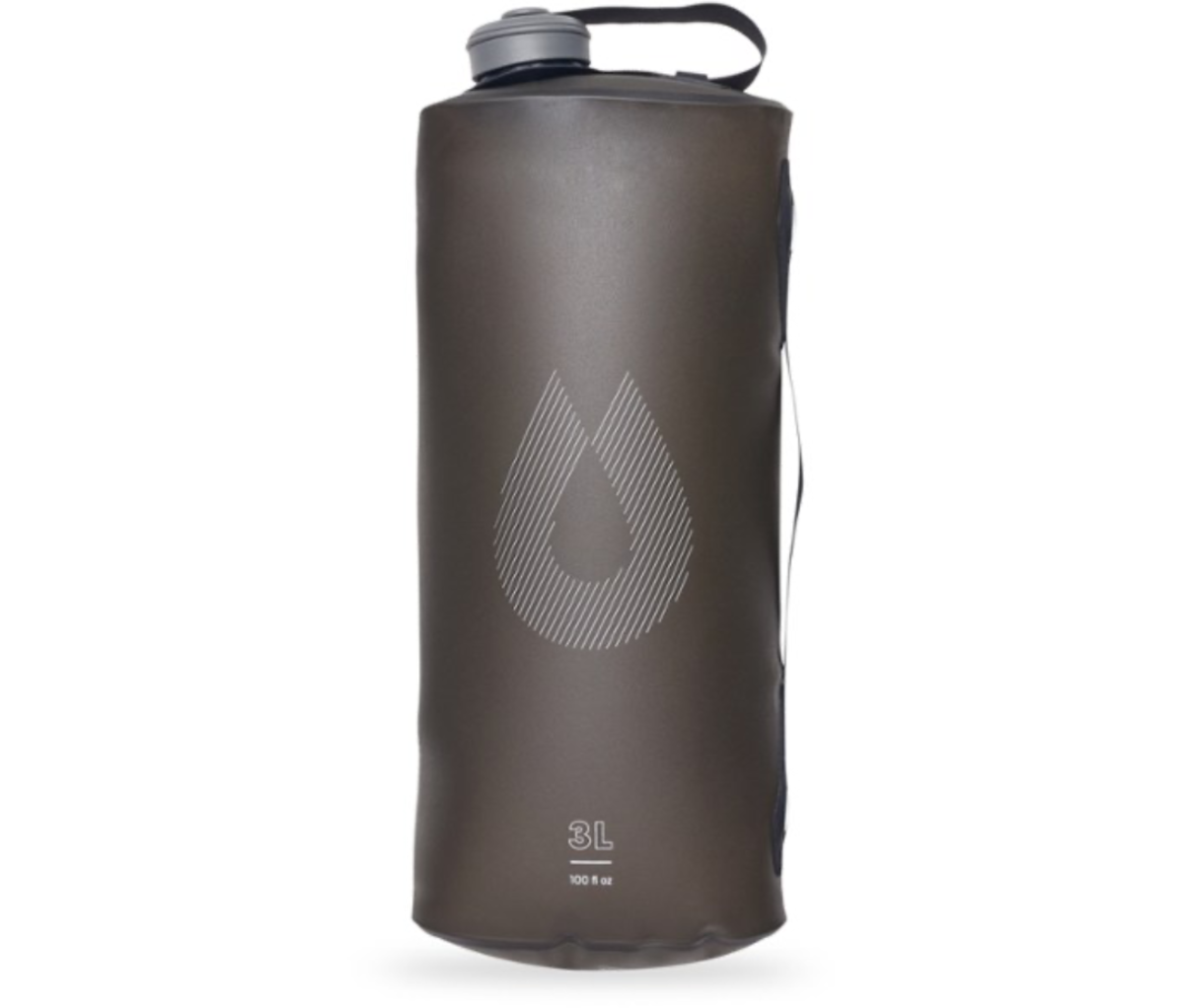 HydraPak 3L Seeker Collapsible Water Container
Constructed from ultra-durable elastic material, HydraPak can withstand both cold and hot temperatures while collapsing into nothing when it's emptied. Heavy liquids are about as light and compact as they're gonna get with this smart container.
[$27; rei.com]
Get it
Nalgene 1L bottle (106g) Ibuprofen, vitamins, lip balm, toilet paper, two lighters, duct tape
Clothes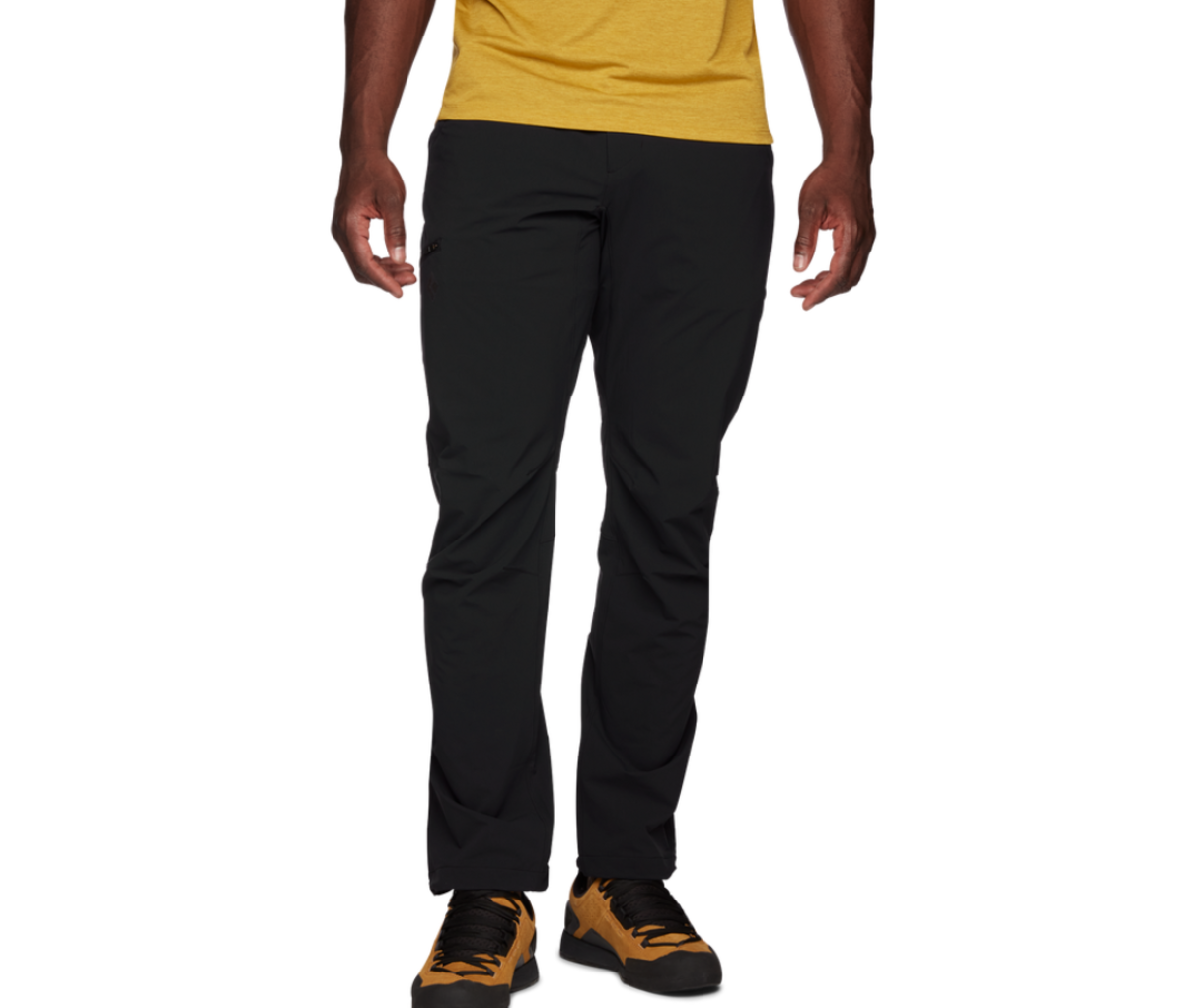 Black Diamond Technician Pro Alpine Pants
Black Diamond's signature lightweight alpine pants offer maximum durability, solid four-way stretch, and will never drag you down. Suitable for all climates, the breathable fabric regulates heat for ultimate comfort.
[$159; blackdiamondequipment.com]
Get it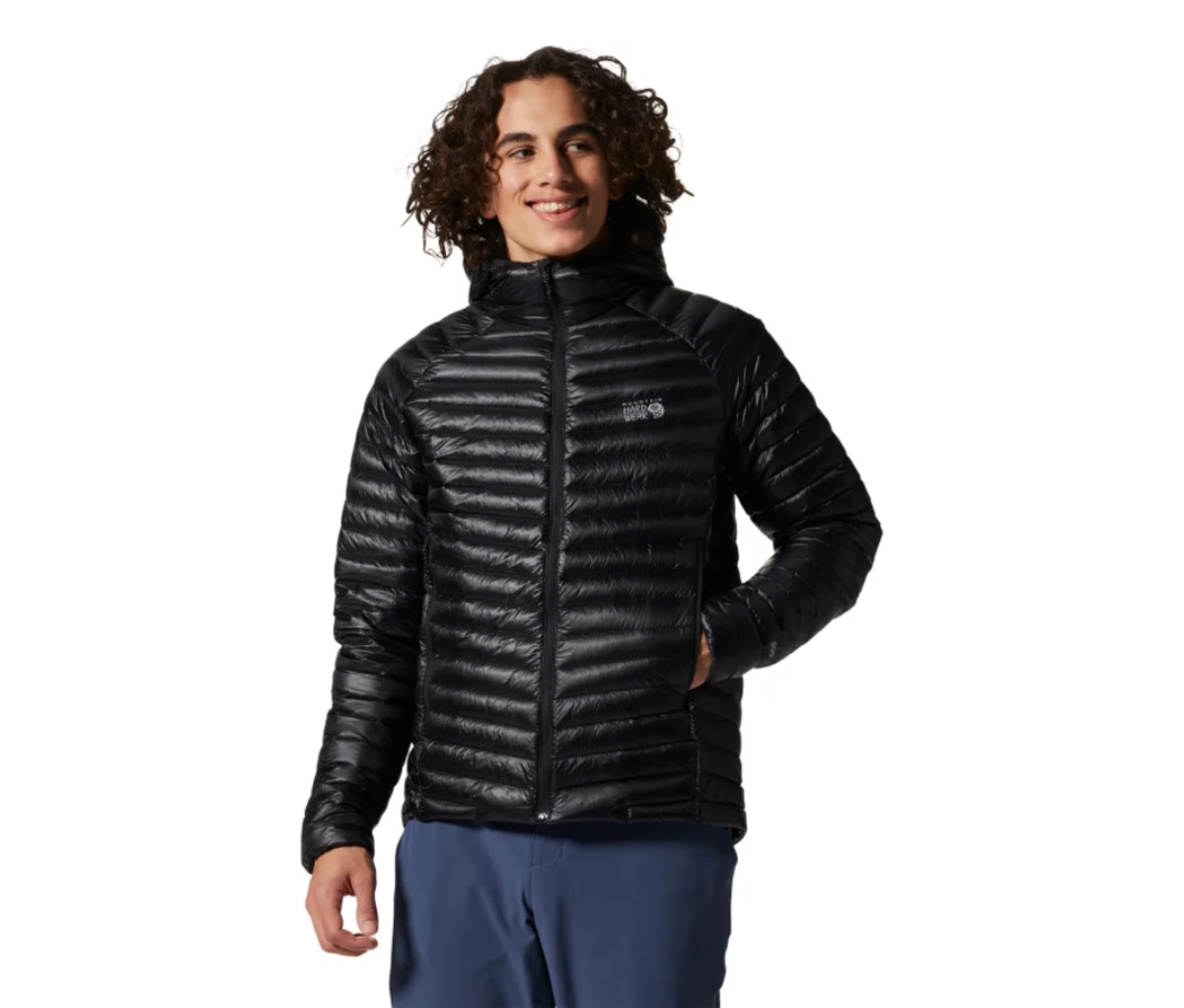 Mountain Hardwear Ghost Whisperer Down Hoody
Constructed with feel-good recycled materials, Mountain Hardwear's Ghost Whisperer offers optimal insulation and warmth while keeping things light when you're on the move. Thoughtful design features include double zipped pockets for security and a carabiner clip loop.
[$325; mountainhardwear.com]
Get it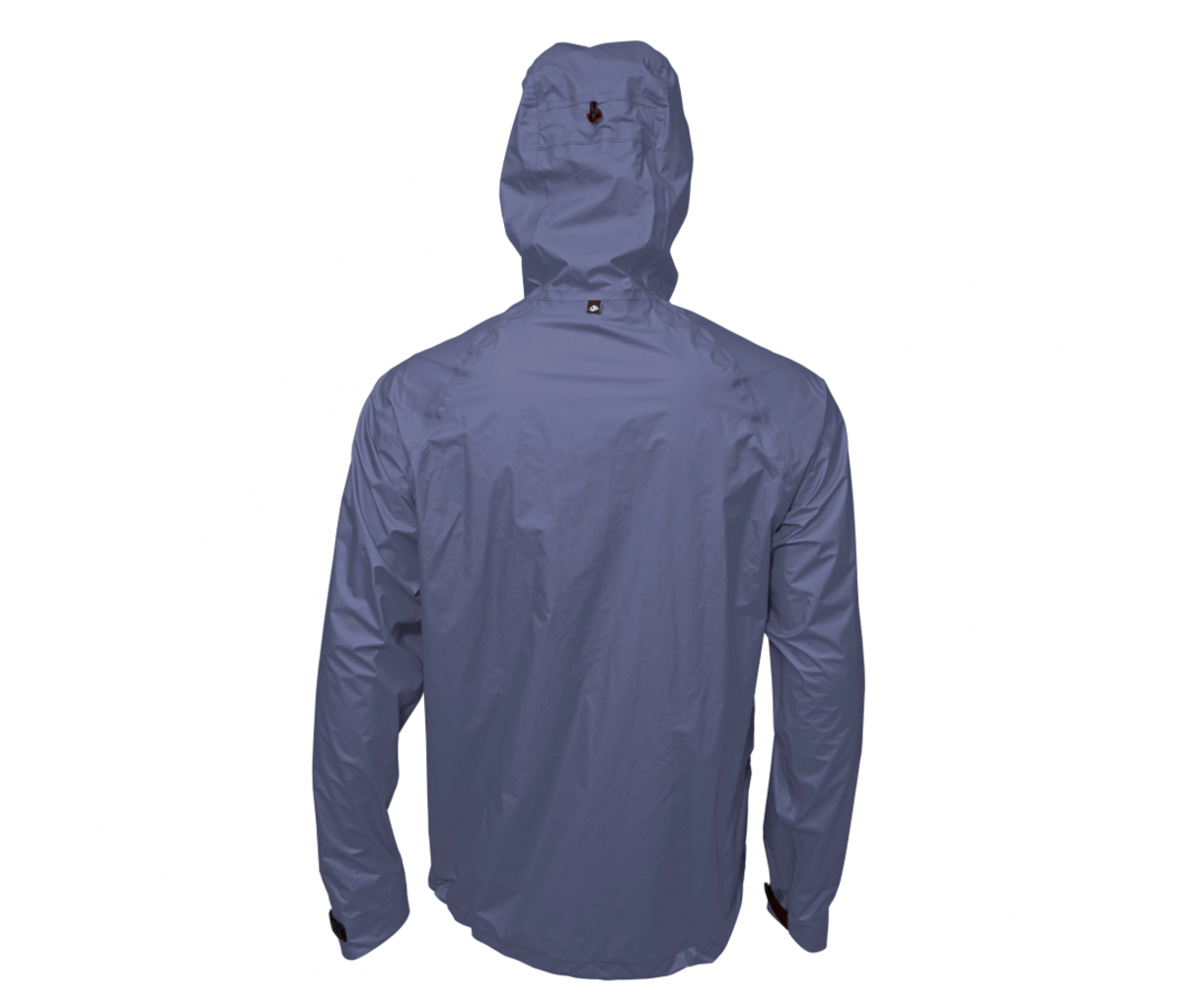 Enlightened Equipment Visp Rain Jacket
Built for stormy weather and light travel, the Visp Rain Jacket holds up with waterproof material and solid breathability. A fitted hood provides extra protection when the gusts and rain pick up.
[$210; enlightenedequipment.com]
Get it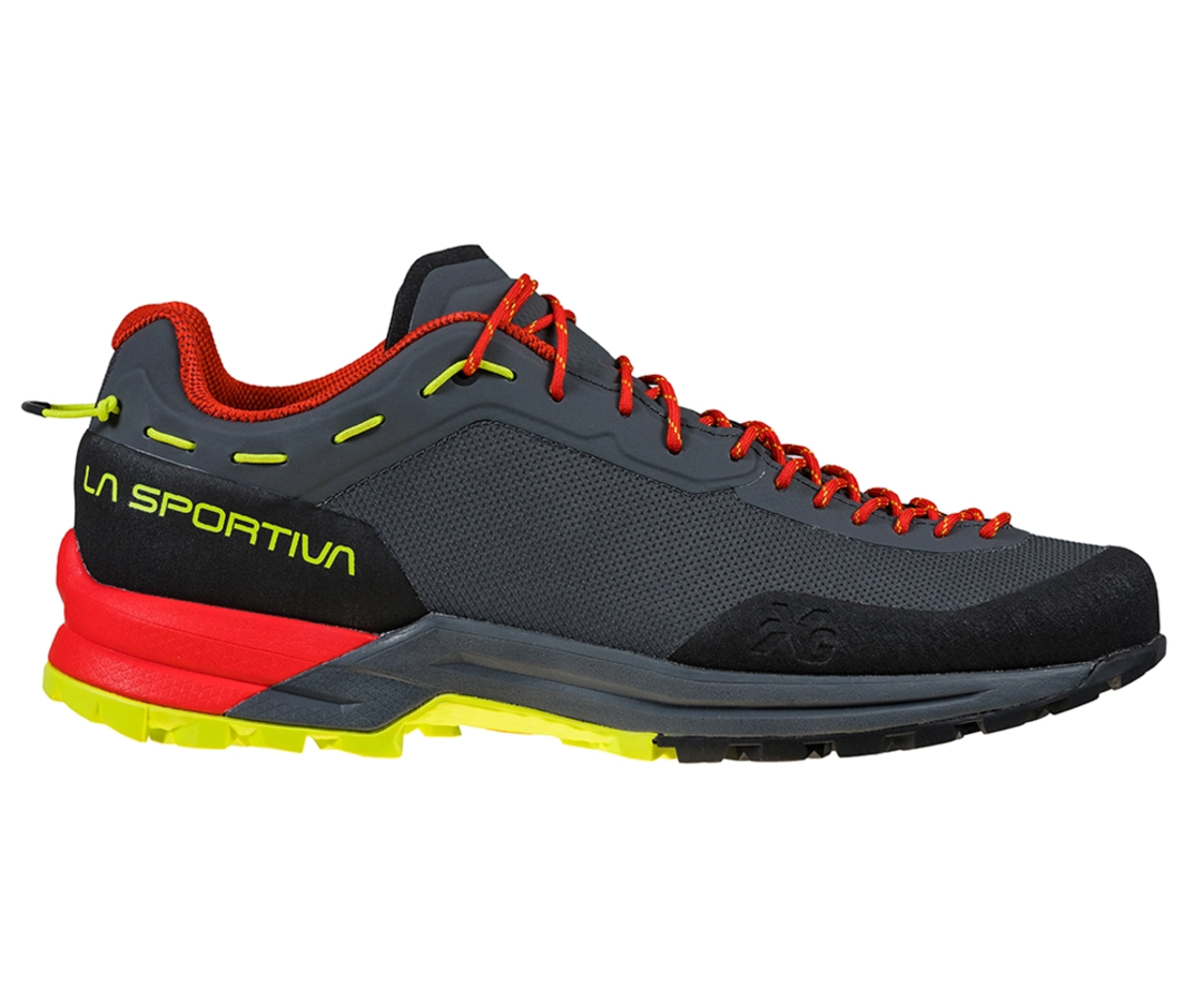 La Sportiva TX Guide Shoes
La Sportiva's TX Guide shoes are the perfect hybrid—providing the cushion of running shoes with the durability and sturdiness of climbing shoes. Geared for fast, light performance in even the toughest terrain, your feet will repeatedly thank you for these.
[$159; sportiva.com]
Get it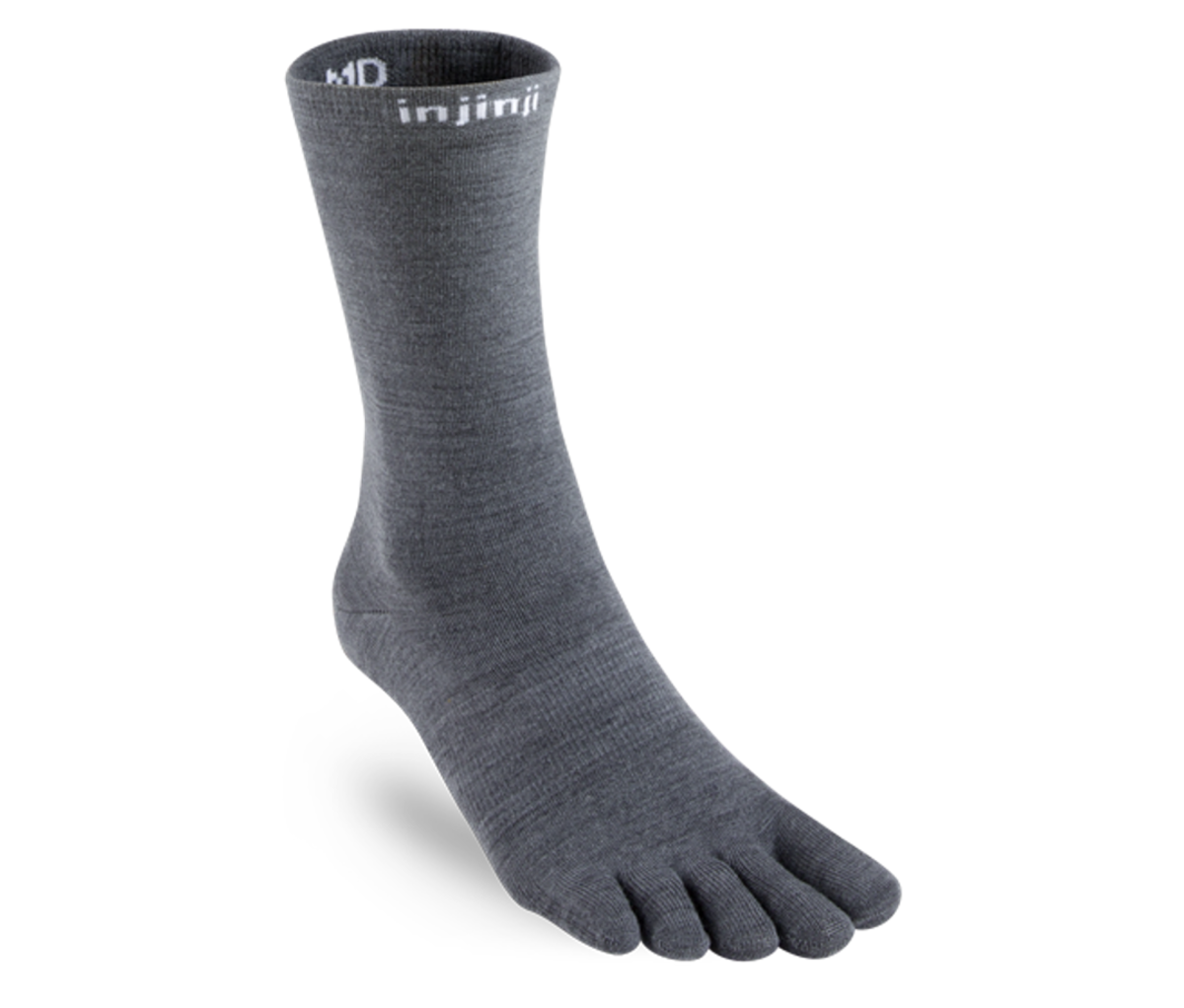 InjiInji Liner Crew NuWool Socks
Blister protection and odor resistance are more than virtues on the trail. These soft, thermal, foot-saving liners will keep you and your toes happy during the longest hiking day. Built for way out there, they're plenty comfortable for everyday use too.
[$13; injinji.com]
Get it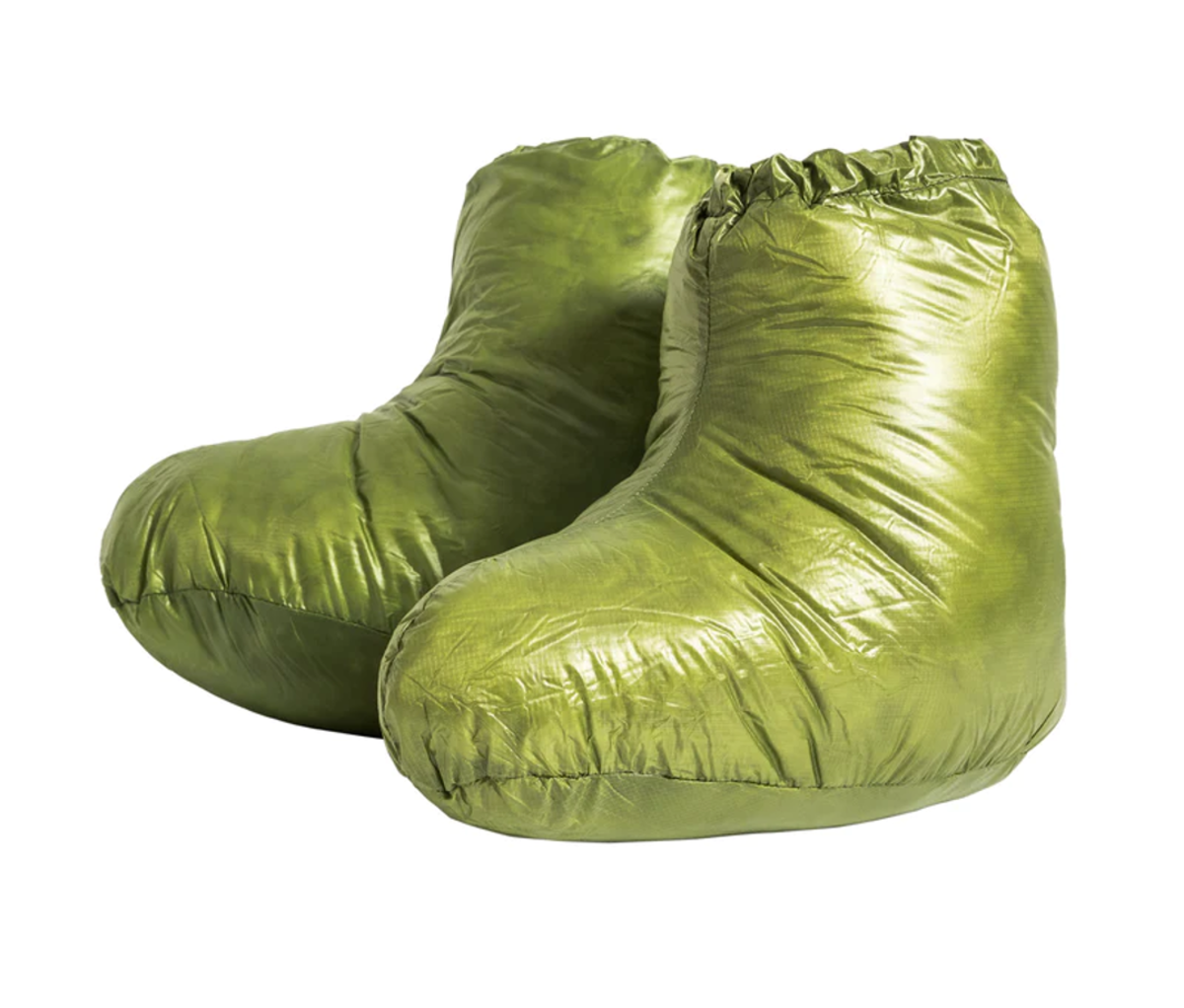 Zpacks Goose Socks 
Yeah, they look fun to wear—but ZPacks Goose Socks are more than just pretty booties to lounge around in back at the campsite. On those frigid nights in the mountains, they'll save your idle feet from that lousy freezing feeling.
[$69.95; Zpackszpacks.com]
Get it
Electronics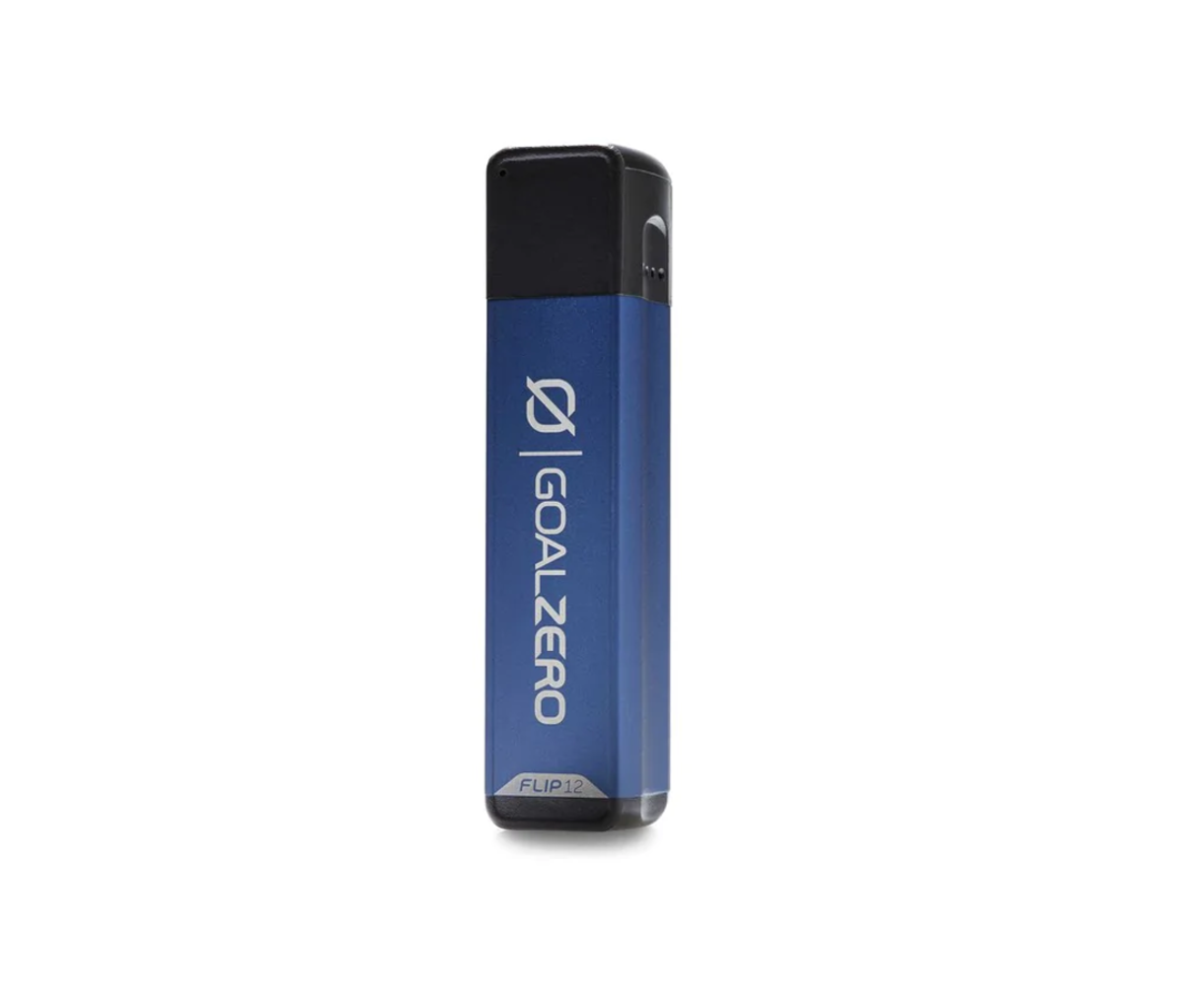 Goal Zero Flip 12 Power Bank
Sleek, stylish, and compact, the Goal Zero Power Bank can be charged using a USB or solar energy. Convenient for on-the-go charge and long treks with zero outlet access, this power bank keeps your essentials fully functional in the middle of nowhere.
[$19.95; goalzero.com]
Get it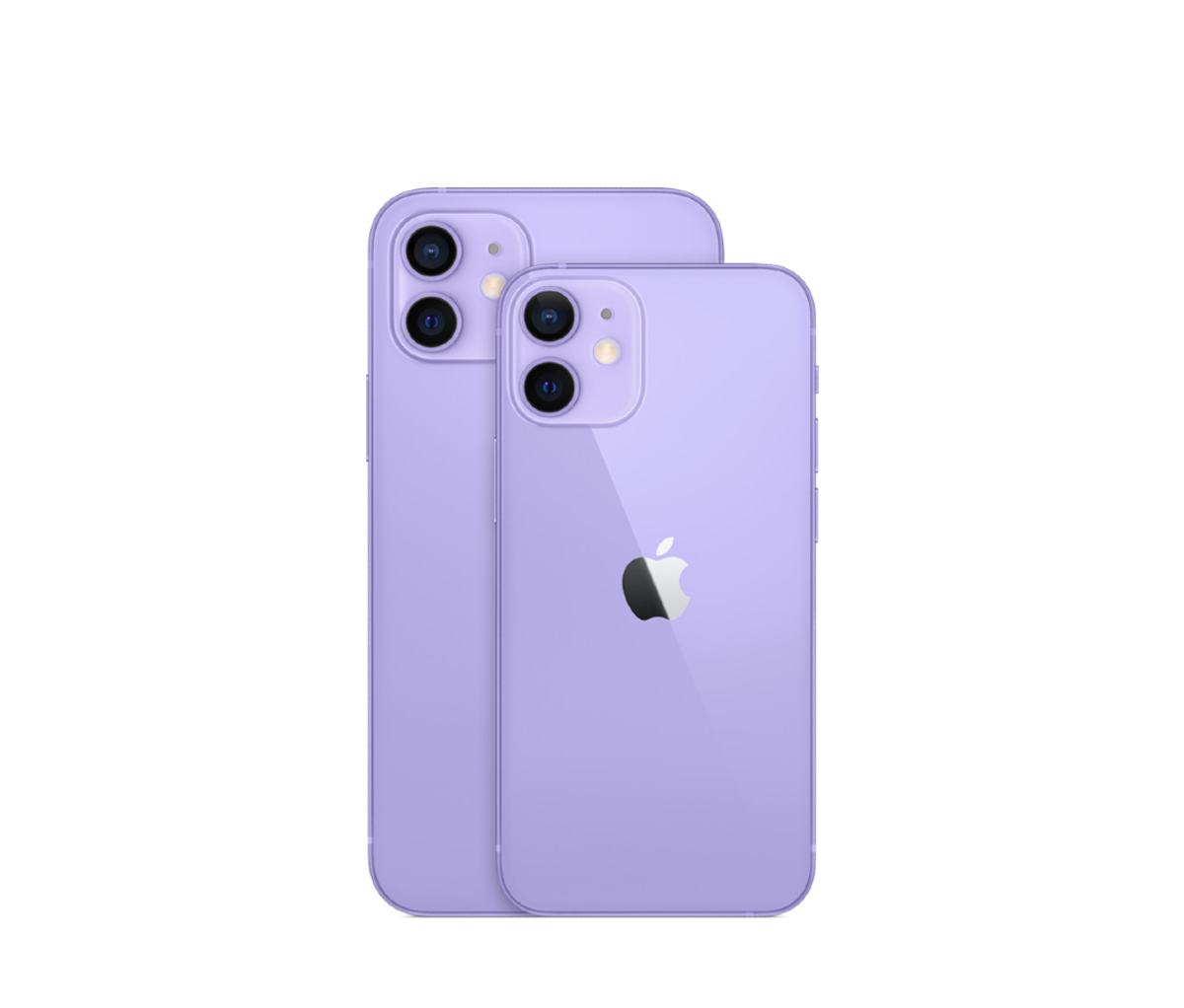 Apple Iphone 12
Apple's iPhone doesn't need much introduction. The 12 comes in a variety of colors, with a mini option and the latest supreme, pocket-sized camera quality.
[$699; apple.com]
Get it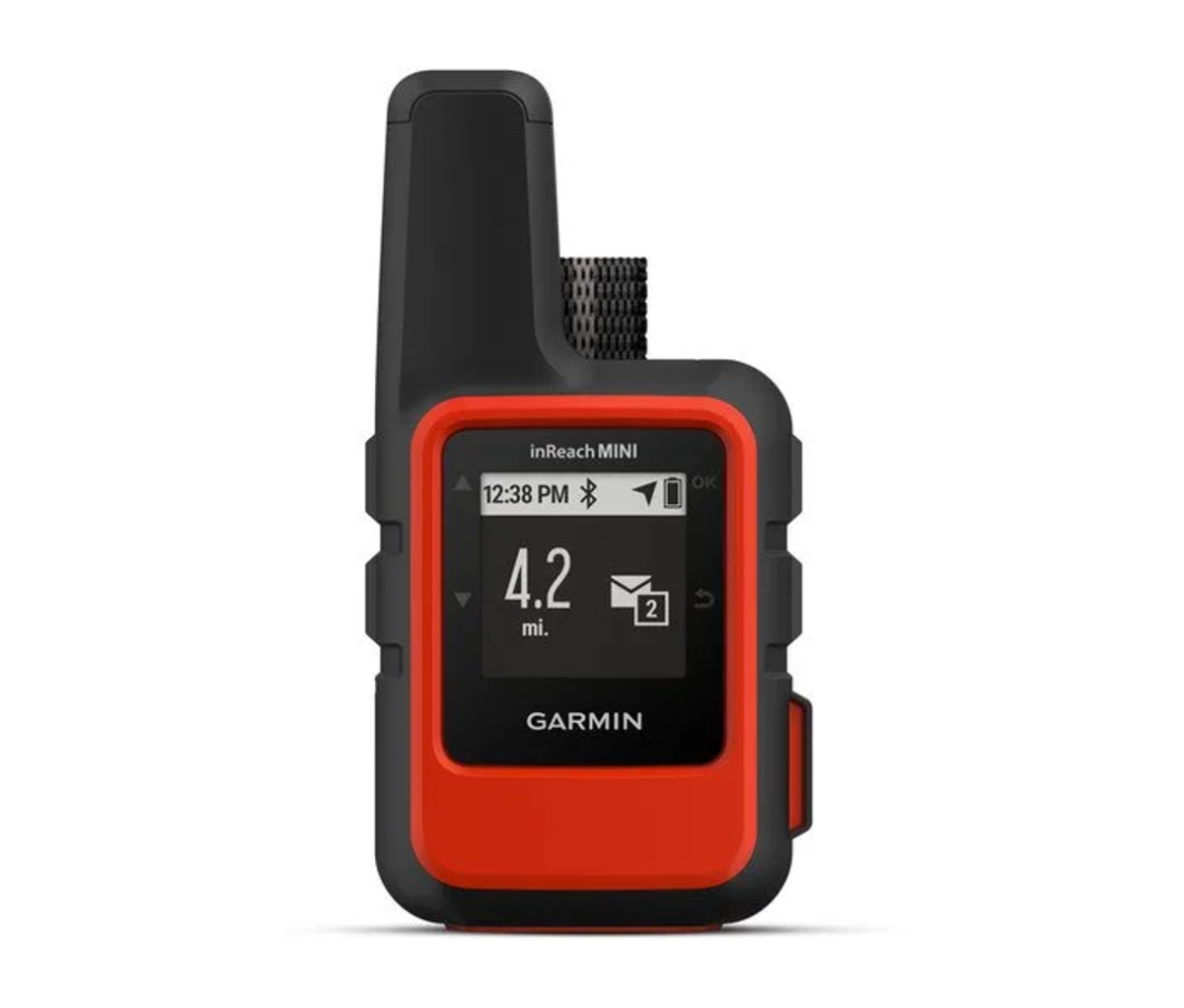 Garmin InReach Mini
A safety essential, the Garmin InReach Mini tracks your location, allows for two-way messaging, and can send SOS signals from anywhere. It also has a weather forecast service to keep you alert on what's coming your way.
[$349.99; garmin.com]
Get it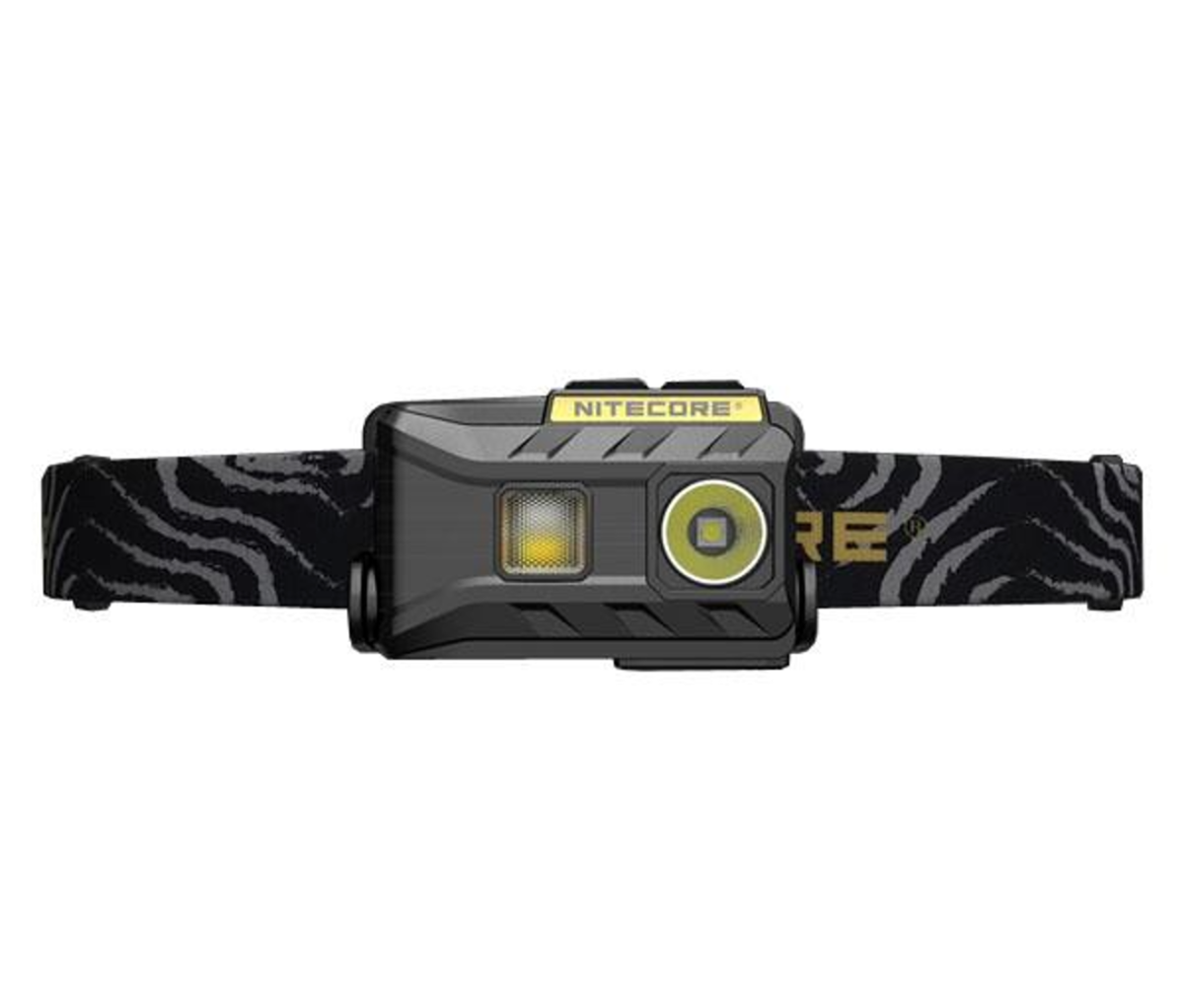 Nitecore NU25 Headlamp
There's nothing the Nitecore NU25 Headlamp won't illuminate—while biking, hiking, camping, and summiting your 60th peak in the Sierra. Equipped with three light sources, adjustable brightness levels, and modes for any time of day, this user-friendly essential comes with a USB rechargeable battery for long-lasting use.
[$29.56; nitecorestore.com]
Get it
Meals
B: Oatmeal with chocolate, raisins, nuts, 1 scoop protein powder. Instant coffee
L: 1 ProBar per day (Chocolate-Coconut and S'mores), energy gels, mixed protein bars, more chocolate
D: Freeze-dried meals repacked in Ziplocs to save weight
*Nah: Sunscreen, toothbrush, underwear