Rounding up all your buddies for communal guys' trips you'll be telling your future grandkids about never gets any easier to pull off as the years pass—let alone this past year. But now that travel is possible again, there's really no excuse to put it off any longer.
Whether it's an after-the-fact bachelor party for your friend's 2020 Zoom wedding, a post-vax vacay, or a spontaneous road trip with your favorite dudes, one thing's for sure: It's time to grab your clubs, carabiners, and favorite trail runners—and go conquer the world together.
From golfing and ogling at cars on the Cal-coast to hanging (literally) from a cliff, here are seven unforgettable guys' trips to send your boys packing.
These Epic Guys' Trips Will Quench Your Thirst for Adventure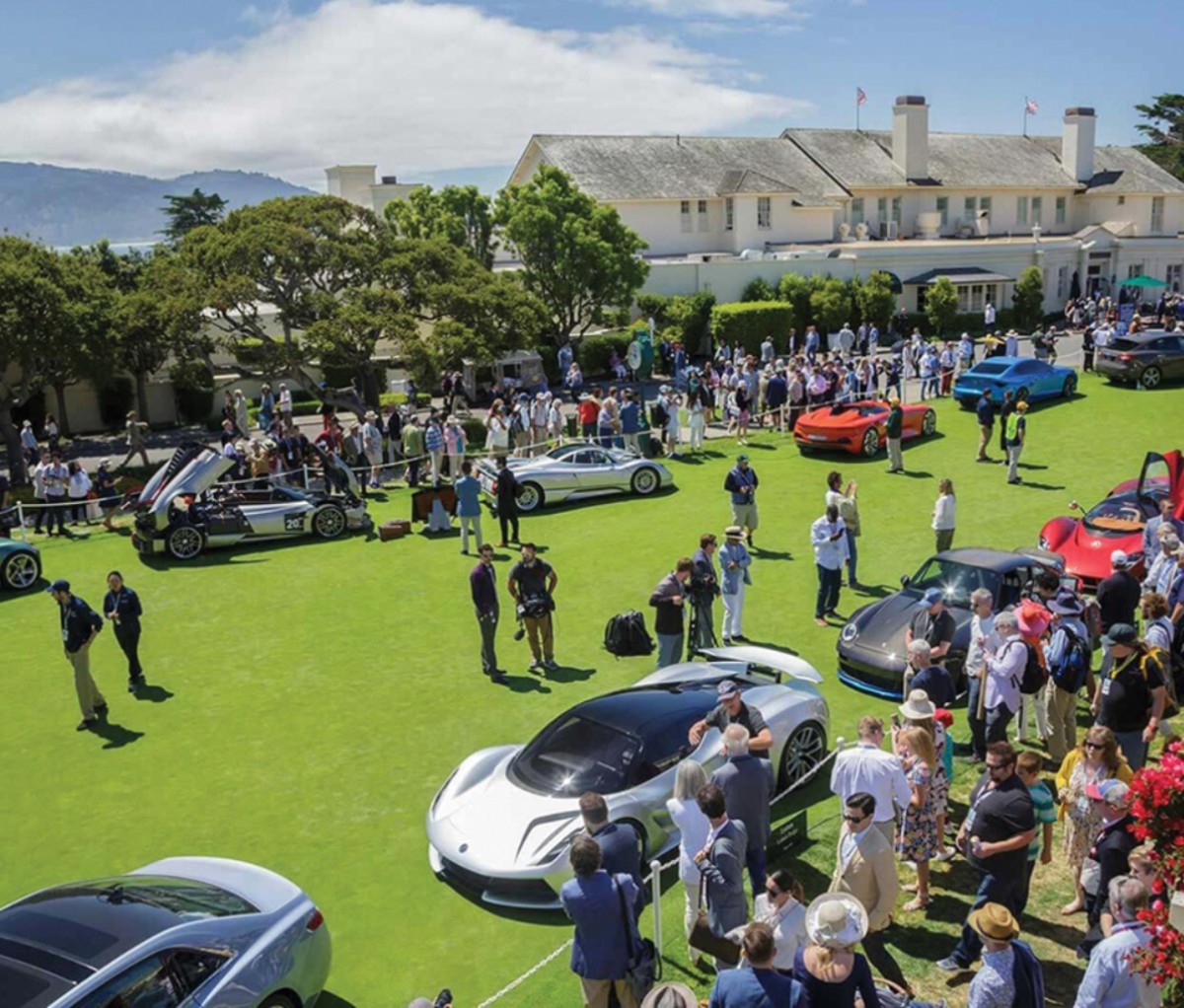 1. Roll Through Monterey Car Week
Monterey, California
One of the world's most spectacular coastal drives stretches between Big Sur and the Monterey Peninsula on California's central Pacific coast. But the inspired auto experience doesn't stop there for big-time car fans—preferably with golf clubs in the trunk.
Monterey's pin-up community of Carmel-by-the-Sea and its famed neighboring golf mecca, Pebble Beach, is quite the ocean-adjacent scene whenever you're here, but brace yourself for endless muscle car views at August's annual Monterey Car Week. That's when you get to check out some of the coolest, craziest rides at one of the world's top auto events—accompanied by races, live music, Michelin star-caliber dining, and amazing oceanfront views.
Map out a few half-day trips to golf at iconic Pebble Beach, then hit the nearby Raceway at Laguna Seca, or experience one of California's best whale watching spots right off the Monterey shores. Be sure to cruise along famed 17-Mile Drive from Pacific Grove to Carmel-by-the-Sea, touted as one of the most scenic drives in America.
Check in at the comfy and convenient Embassy Suites Monterey Seaside (from $538/night), and be sure to cap off your Cal-coast adventure with one last gorgeous drive north along Monterey Bay with a final photo-op at nearby Henry Cowell Redwoods State Park, a 40-acre grove of towering, old-growth redwood trees.
Learn more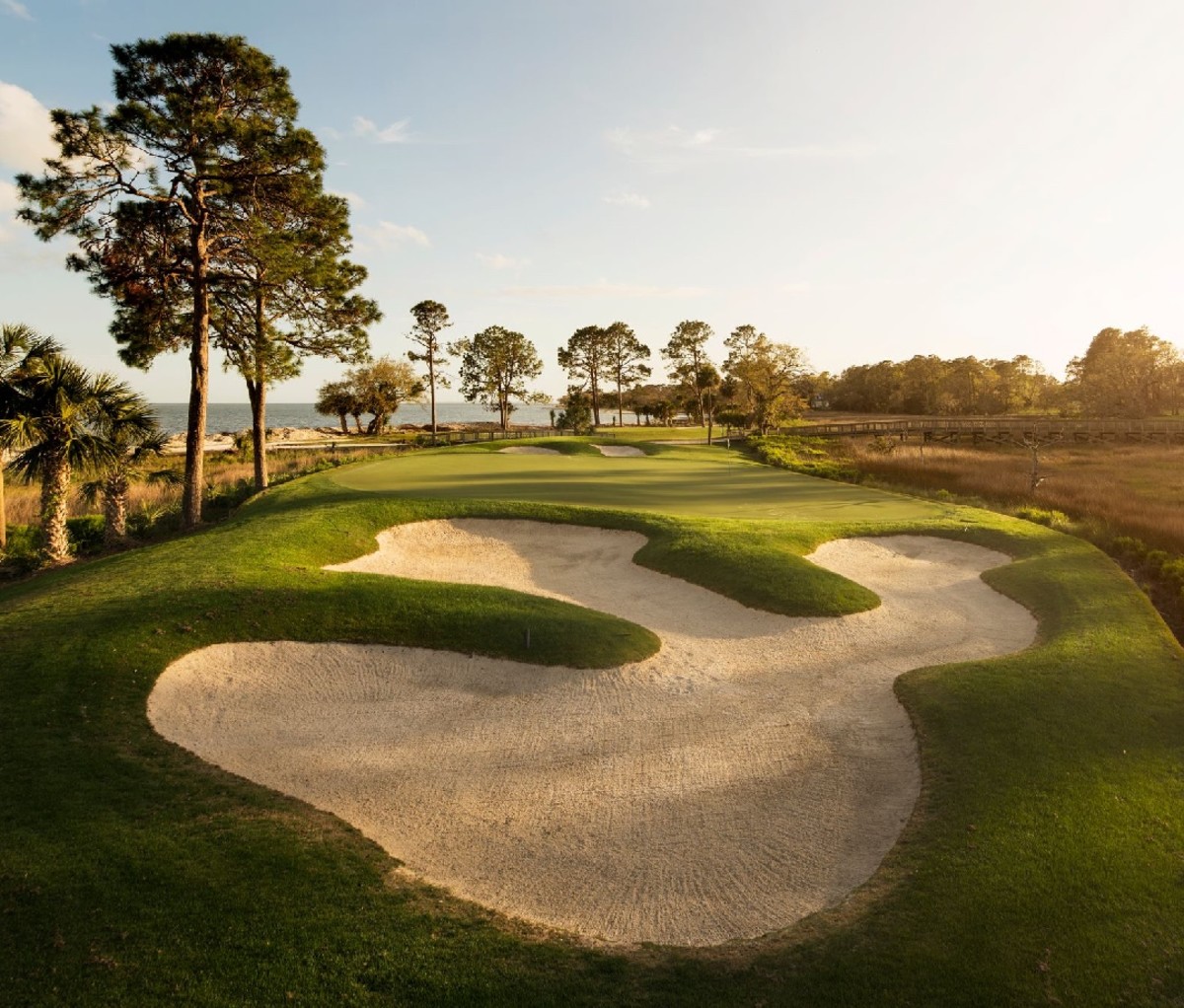 2. Tee Off at Haig Point
Daufuskie Island, South Carolina
If your crew is all about tee time, you'll be hard-pressed to find a better guys' trip destination than the 29 championship holes hiding at Haig Point—a private community perched between Georgia's Tybee Island and South Carolina's far busier Hilton Head courses.
At Haig Point, you and the crew will delight in this car-free island's 20-hole Rees Jones championship course, starring stunning ocean vistas and marine-life sightings, ranging from loggerhead turtles and dolphins to chance views of the ultra-rare North Atlantic right whale.
Tear yourself away from the greens for a horseback ride on the beach before sampling some local Mocha Kona rum at the Daufuskie Island Rum Company, one of only two island distilleries in the country.
Listed on the National Register of Historic Places, Daufuskie Island is rife with Civil War history and creolized Gullah culture, stemming from freed slaves who formed their own tight-knit community here. Vestiges of this heritage are still everywhere, from handwritten signs posted on trees for deviled crabs to the local indigo dyeing shop Daufuskie Blues.
Book a Stay & Play package (includes room, golf, cart, all club amenities, and island ferries) starts at $250/night per person for a house that sleeps eight (inquire at [email protected]). For one last day on a legendary course, book a water taxi from Haig Point to Hilton Head's Harbour Town Golf Links and pretend you're on the PGA Tour.
Learn more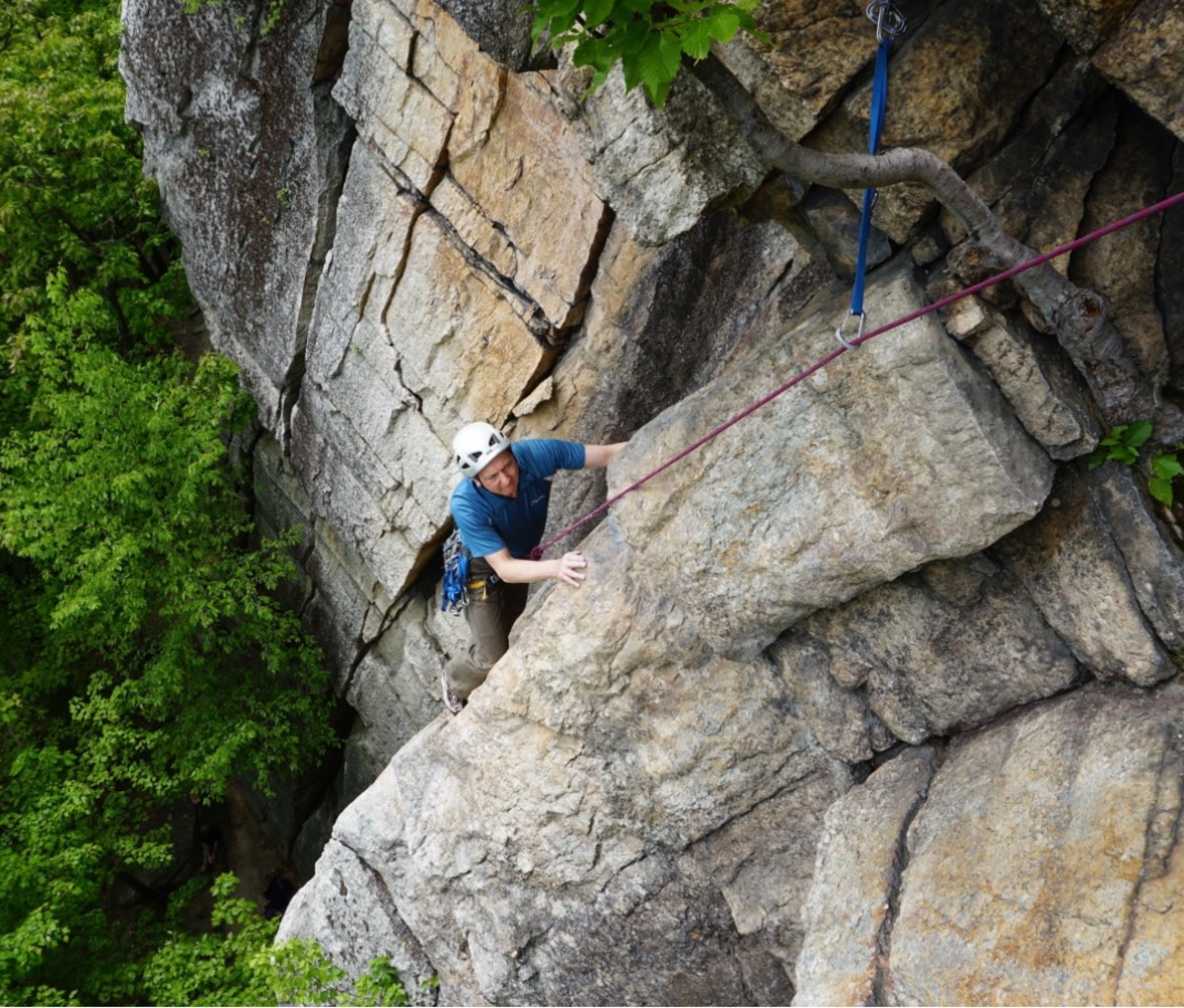 3. Climb and Hang Glide in the Catskills
Ulster County, New York
Just 100 miles north of New York City and a world apart, Ulster County is your launchpad to the Catskills—a majestic, historic landscape of forested preserves, hiking trails, and untold adventures.
Post up at the Grogkill Cabin in Woodstock (from $350/night; sleeps six) or a 300-year-old restored house in Marbletown (from $2,100/night; sleeps eight) from Red Cottage Inc. as your nexus for thrill seeking and healthy imbibing. This fall, the mid-19th century Hudson House in West Park will open with a distillery, tasting room, rooftop bar and a 25-room boutique hotel slated for bookmarkable spring '22.
In terms of high-octane fun, sign up for an incredible day of climbing—the rock, ice, and mountain variety—with Alpine Endeavors, or log a backcountry drive with Northeast Off Road Adventures.
For the biggest high of all, check hang gliding off your bucket list at Ellenville Flight Park, or unleash your best joint caveman screams tandem skydiving at Skydive the Ranch.
Learn more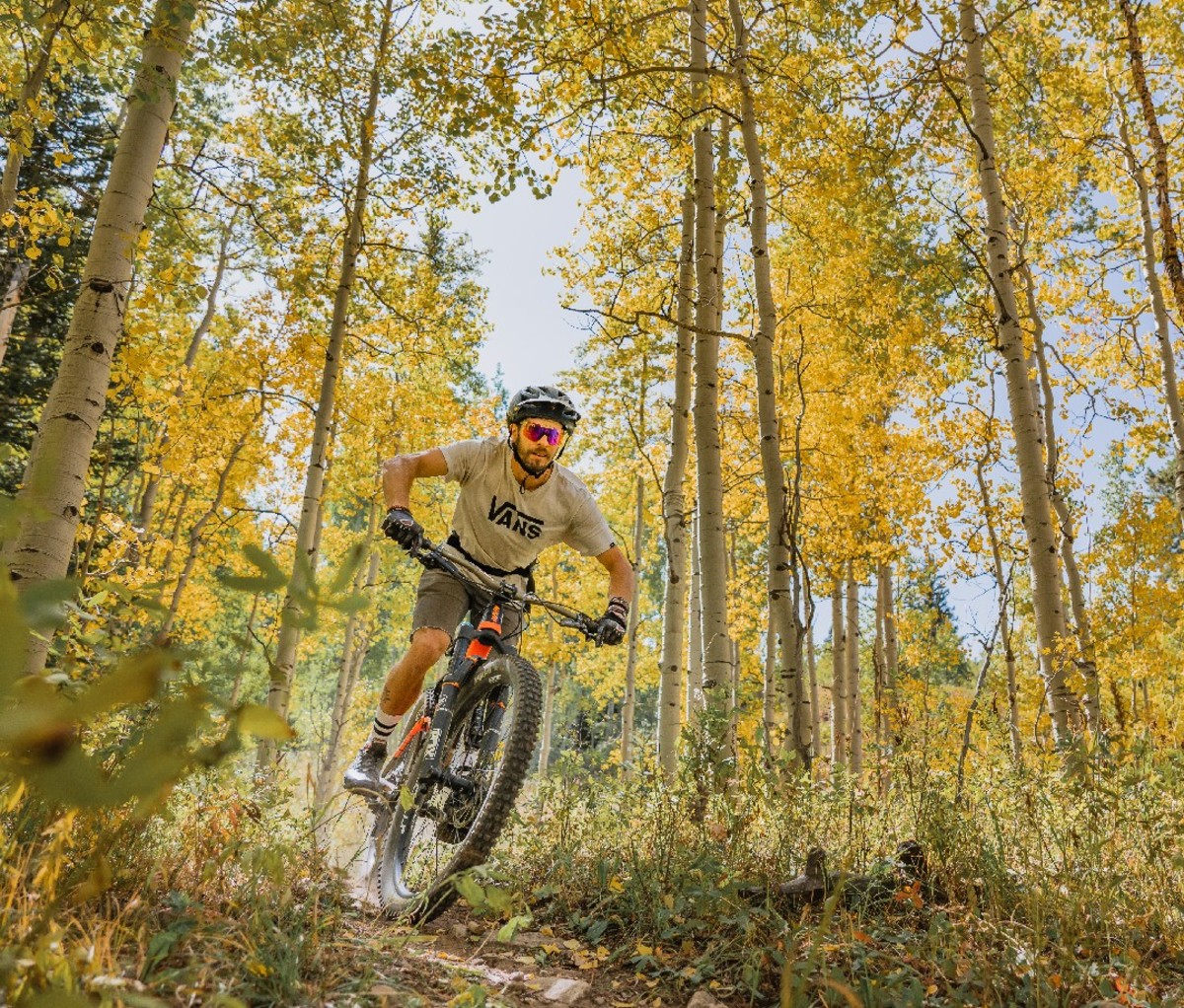 4. Downhill MTB, Fly-Fish, and Roller Coaster Through the Rockies
Snowmass Village, Colorado
When the powder falls in a few months, Aspen's neighboring Snowmass Village is a top skier's paradise. The better-kept secret: It's every bit as exceptional for big mountain adventures in the summer and fall for guys' trips.
Rally up the fellas at Roaring Fork and Fryingpan rivers for a fly-fishing trip in designated "Gold Medal Waters" (according to the Colorado Division of Wildlife). You can also trek or pedal along award-winning hiking and biking trails. During the crowd-light shoulder season in September, the Golden Leaf Half Marathon Trail Run is a must-do destination race, featuring 980 feet of elevation gain and a 1,712-foot descent over the visually stunning course.
Make it easy by booking the "Adventure Escape" group experience though Viceroy Snowmass (from $359)—which will send all of you casting along the Roaring Fork, golfing at the Aspen Golf Club, four-wheeling Smowmass's backroads on Polaris RZRs, and surf 'n turfing at Toro Kitchen & Lounge.
For a final thrill, visit The Lost Forest—an adventure park that's home to the Breathtaker Alpine Coaster, zooming through over a mile of forest at nearly 30 mph.
Learn more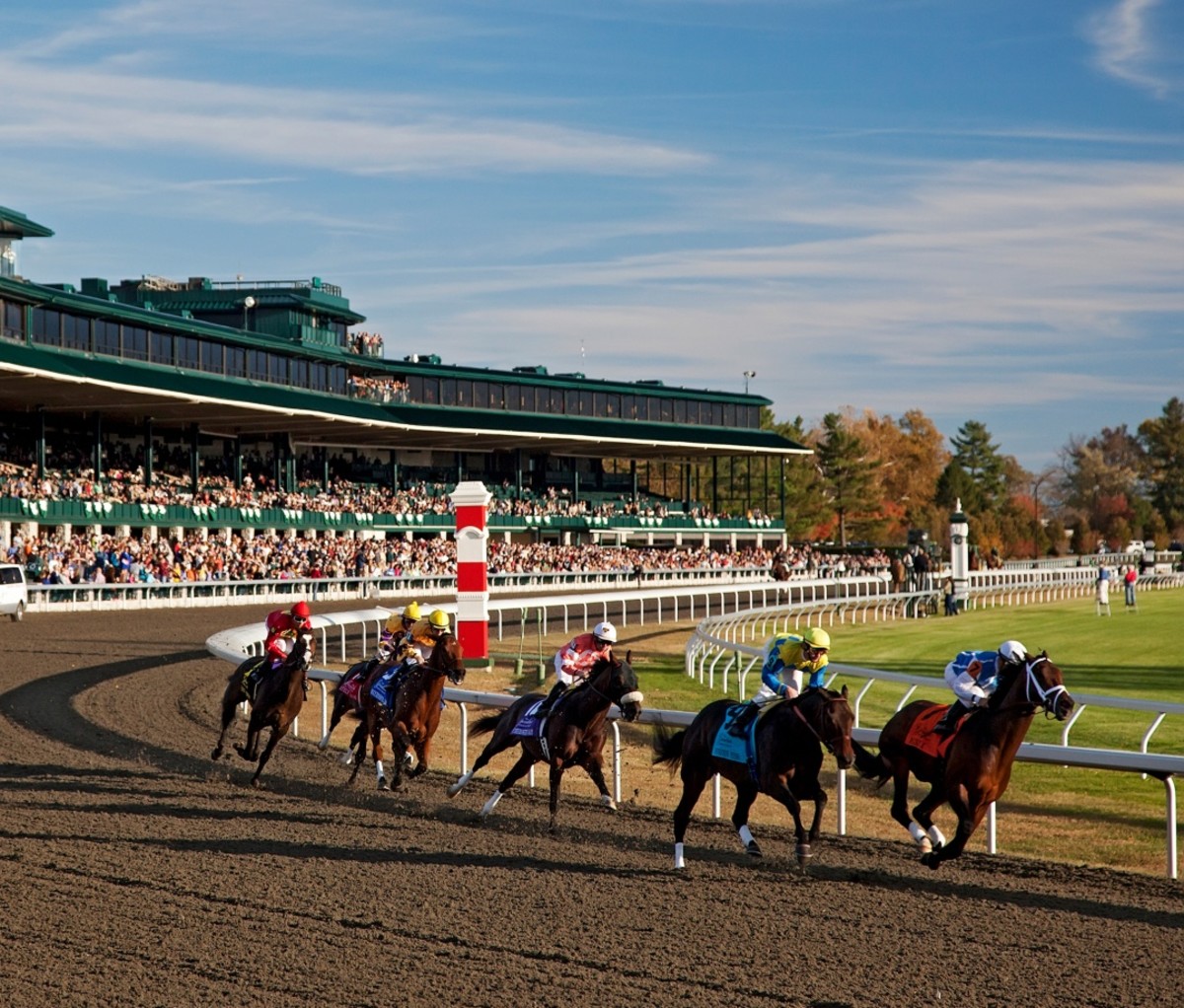 5. Ride Horses and Drink Whiskey
Lexington, Kentucky
Horses and bourbon. Those two pastimes might not always go so great together, but geographically they do in historic Lexington—a.k.a. "The Horse Capital of the World—conveniently situated in the birthplace of bourbon.
First, the horses. This September 13-24, head to the elite equine playground that is the September Yearling Sale at Keeneland Race Course. You don't need to be a high-bidding horse dealer to feel the palpable energy on these hallowed grounds. A month later, the 2021 Fall Race Meet runs through most of October. There are over 400 horse farms in the area and many of them welcome visitors, including Claiborne Farm—where Queen Elizabeth II dropped by (twice). Book a custom private tour for your buds with Thoroughbred Heritage Horse Farm Tours.
Now, the whiskey. You're in the birthplace of America's only native spirit, so it's time to put the lagers aside and hit up a few spots along the Kentucky Bourbon Trail. You'll find several of the most picturesque, historic distilleries right in Lexington, a town famed for its limestone-filtered, calcium-rich waters that give the local whiskey here a purity and flavor like nowhere else. It's also said to give Kentucky horses stronger bones (the water, not the whiskey).
Round out your itinerary in kayaks or canoes by booking a paddling adventure with Canoe Kentucky and running the Kentucky River Palisades. Blow off steam from a year of pandemic lockdowns via zipline—whooshing 185 feet above the forest floor with Boone Creek Outdoors.
Book your room at 21c Museum Hotel (from $244/night), centrally located in the heart of the city's downtown district. Then grab a drink with friends at nearby Broomwagon Bikes + Café or Lexington Brewing & Distilling Co.
Learn more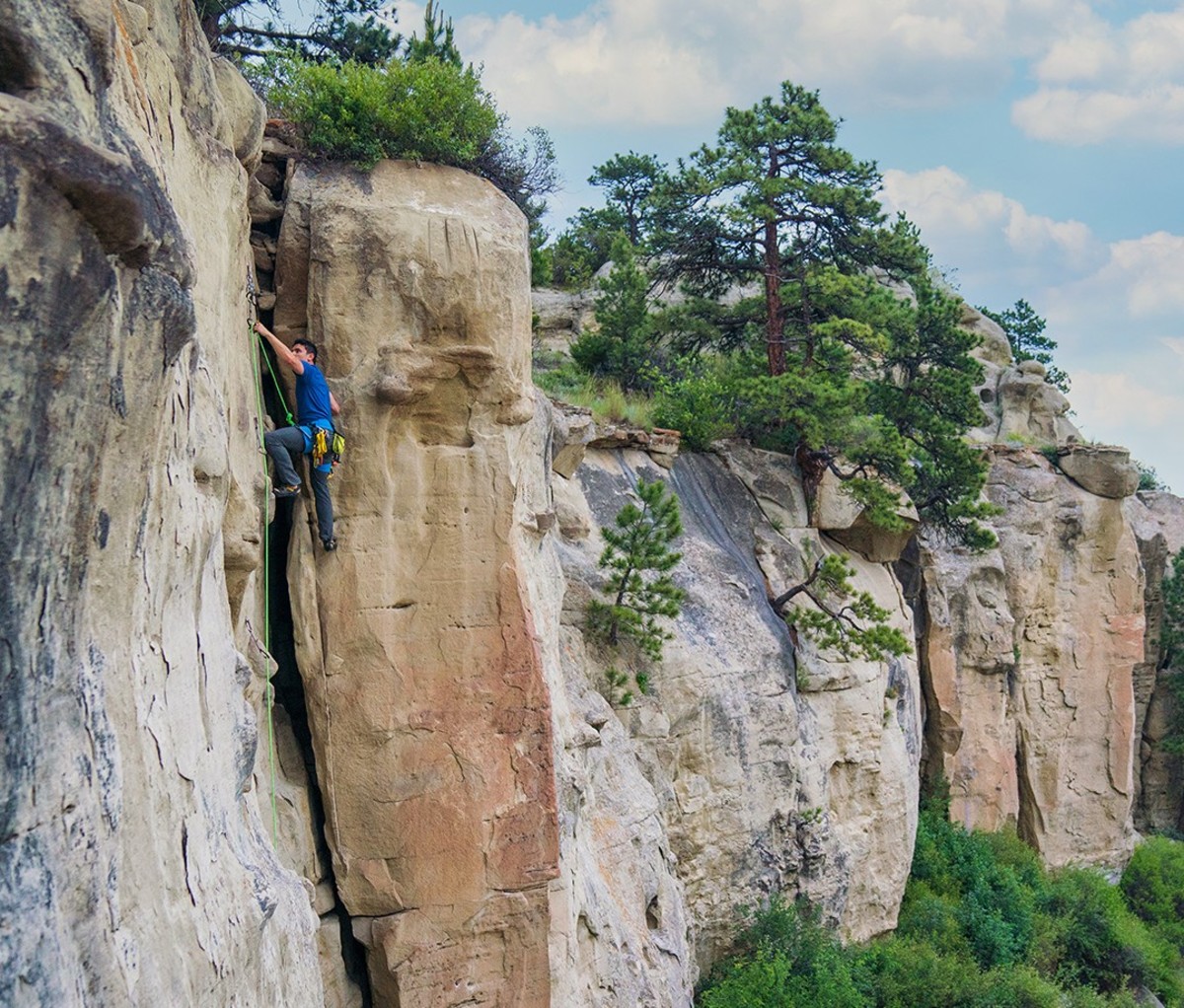 6. Pull On Your Waders Out West
Billings, Montana
For fans of the greater outdoors, Montana's Big Sky Country has it all—from hiking, climbing, and backpacking in A-list national parks to perfecting your 10-o'clock-2-o'clocks in the country's prime fly-fishing zone.
Take your collective thrills straight to the river on a guided tour with Adventure Whitewater, which begins in the Beartooth-Absaroka wilderness and flows along the not-so-still Stillwater River into Yellowstone. The trout, of course, will be there too, and you'll be in capable hands with the fishing gurus from Billings-based outfitter East Rosebud Fly and Tackle.
In Billings, indulging after all that activity will naturally lead you and the boys along Montana's only walkable beer trail. The Billings Brew Trail features six breweries, a cider mill, and two distilleries on a 1.5-mile trail in the city's historic downtown. In other words, pace yourselves.
Crash at The Northern Hotel, an iconic lodge which needs no introduction in town. Dating back to 1904, this welcoming four-star gem reopened in 2013—claiming best-hotel-in-town local street cred for eight years running (from $169/night).
Learn more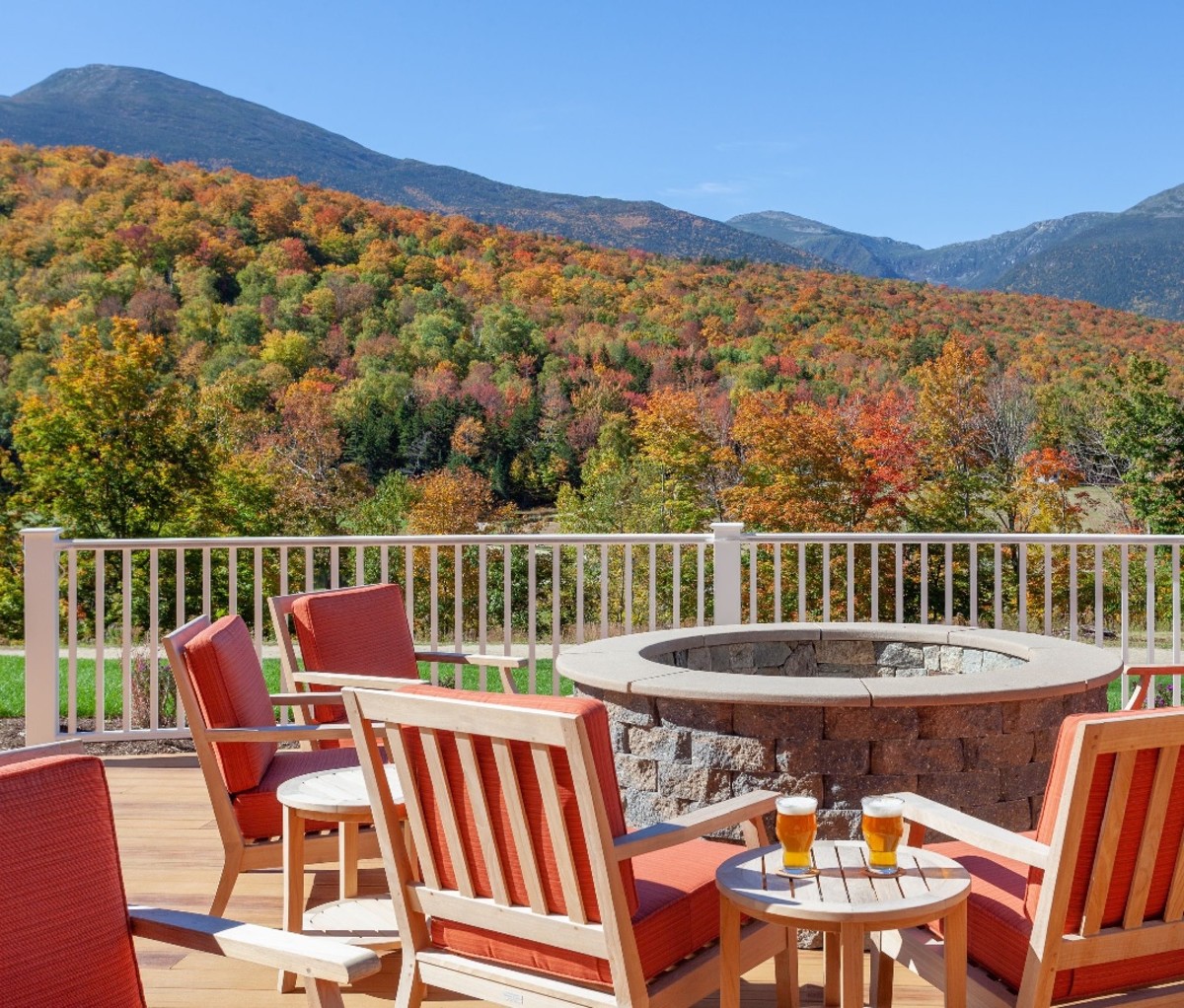 7. Hike New England's Gustiest Hill in Autumn
Mount Washington, New Hampshire
Never mind that Mount Washington State Park's namesake peak once measured a record-breaking wind speed of 231 mph (on April 12, 1934) atop its notoriously gusty summit, and is known for some of the most erratic weather conditions you'll find anywhere. It's gorgeous here in the fall, and you boys can handle a little wind.
Up the leaf-peeping ante at The Glen House (from $289), near Pinkham Notch, two miles north of the Wildcat ski area at Mount Washington. Set at the mountain base, it's right near the famous Auto Road that leads to the 6,288-foot summit and is said to be America's oldest man-made attraction—dating back to the mid-19th-century stagecoach era.
But, rather than four-wheel your way to the summit, lace up to the affiliated Great Glen Trails Center across the road—a launchpad for Mount Washington hikes, as well as bike trips, and half- or full-day whitewater kayaking tours in and around the park.
Follow up your summit push with a healing saltwater soak in The Glen House's indoor pool.
Learn more