Shoveling snow is tough work, and it can put a real strain on your back, especially if you're laboring with a subpar blade. But there's good news for anybody with a sidewalk, porch, or driveway to clear: Snow shovels have evolved, and it's now easier to keep your ground game strong all winter. Companies like True Temper and Greenworks have developed a new generation of snow-fighting equipment—from lightweight, portable electric snow throwers to multi-handled shovels for easier lifting—that makes keeping the flakes at bay much less of a chore.
Here are our picks for the best shovels to power through the powder this winter.
The Best Snow Shovels 2022
1. Ortovox Shovel Kodiak
If you've ever had to dig out a car, you'll appreciate the small but capable Kodiak. Designed for avalanche rescue, the aluminum build is lightweight (1.7 pounds), collapsible (it shrinks from 34.5 to 18.5 inches), and versatile—the blade locks in at a 90-degree angle, which is great for chopping crusty ice and pulling snow away from tires.
[$90; ortovox.com]
Get it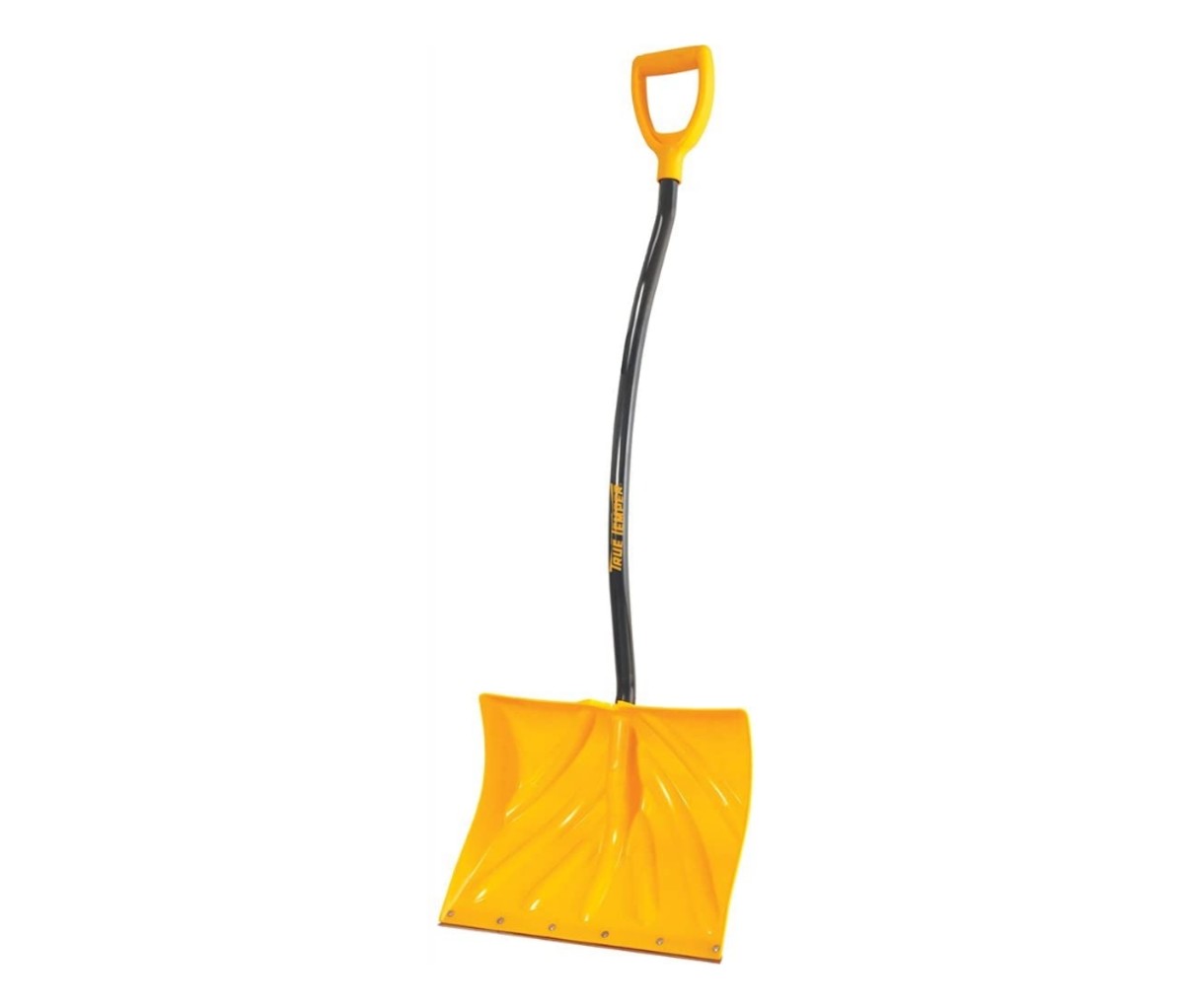 2. True Temper 18-Inch Poly Combo Snow Shovel
Lightweight, ergonomic, and durable, this top-rated snow shovel from True Temper won't disappoint. The unique curved shape of the aluminum shaft makes it easier to lift snow, while the 18-inch plastic scoop efficiently clears a deck or driveway.
[$90; amazon.com]
Get it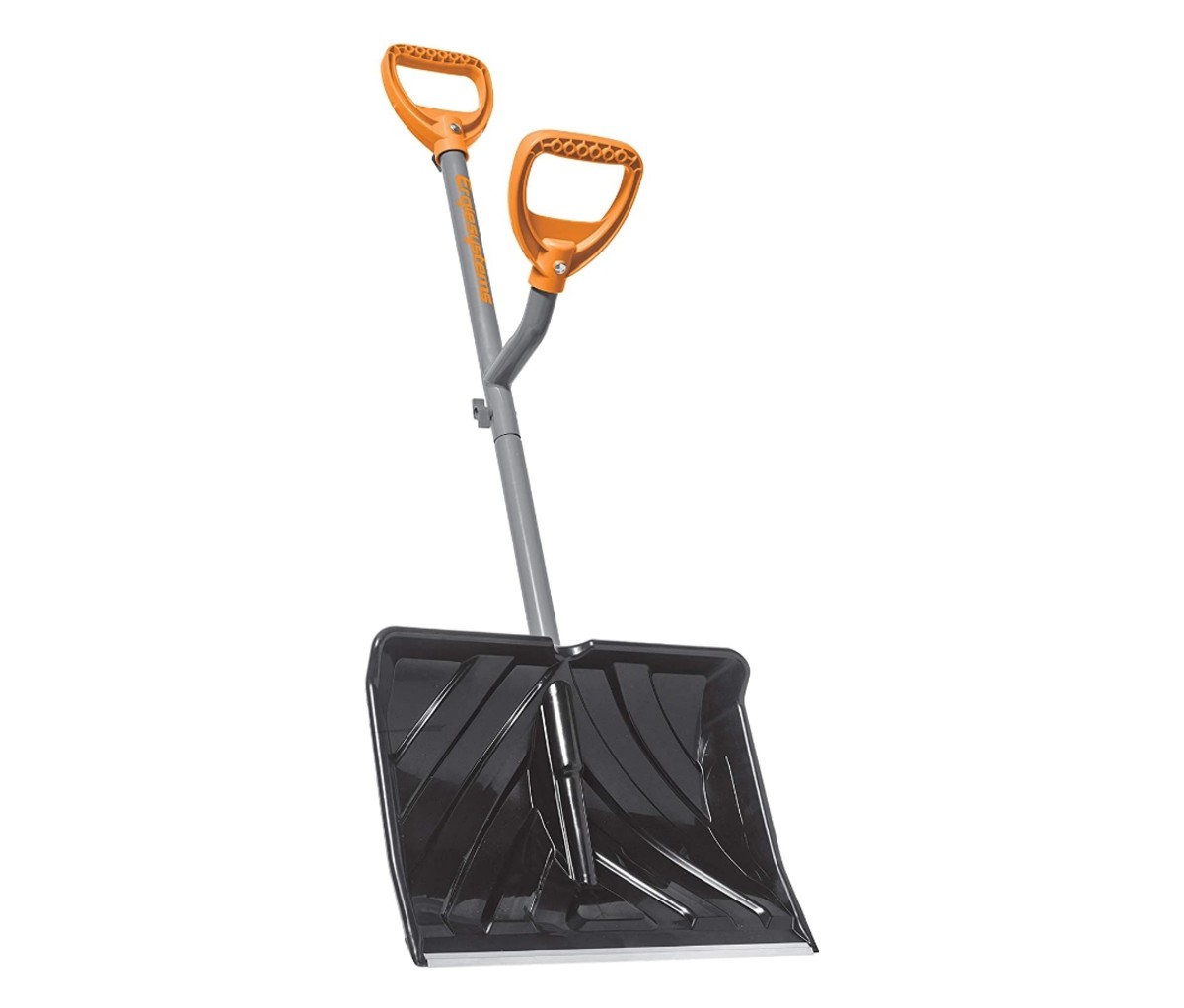 3. ErgieShovel
Pairing a double-handle design with a durable steel shaft and an 18-inch blade, the ErgieShovel will save your back. The additional handle provides greater leverage for lifting snow, while the D-shaped handles help you get a secure grip even while wearing gloves.
[$31; amazon.com]
Get it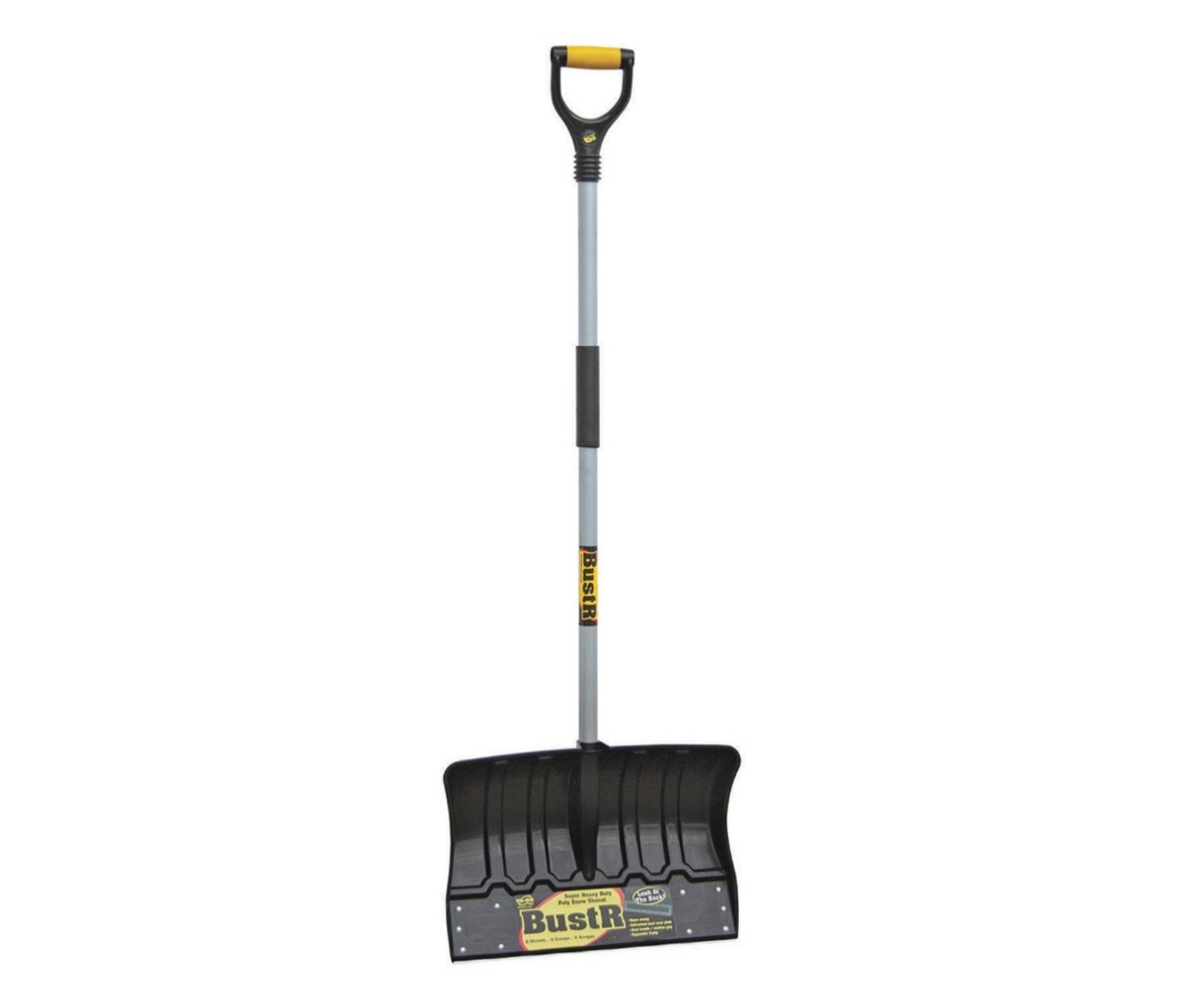 4. BustR Snow Shovel
This isn't your average plastic shovel. The BustR lives up to its name thanks to its extra-tough design: a galvanized steel plate fitted to a durable 18-inch polyethylene blade. It's ideal for breaking through icy patches and hard-packed snow.
[$33; yo-ho.com]
Get it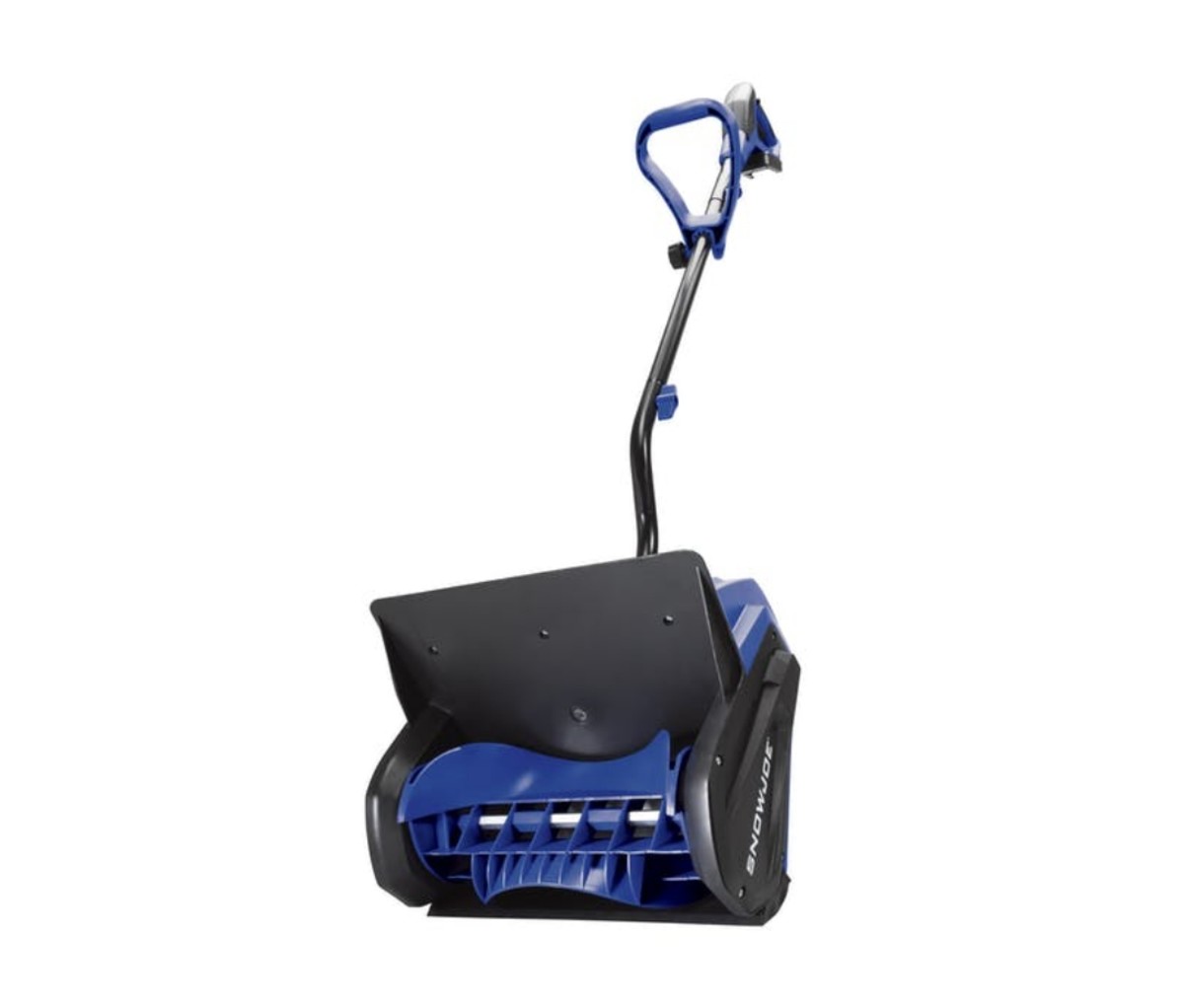 5. Snow Joe 24-Volt iON+ Cordless Snow Shovel Kit
Ditch the cord and blow the snow away with Snow Joe's Cordless Electric Snow Shovel. Powered by a 24-volt battery system, the Snow Joe clears a 13-inch wide by six-inch deep path and can remove up to 300 pounds of snow per minute.
[$249; snowjoe.com]
Get it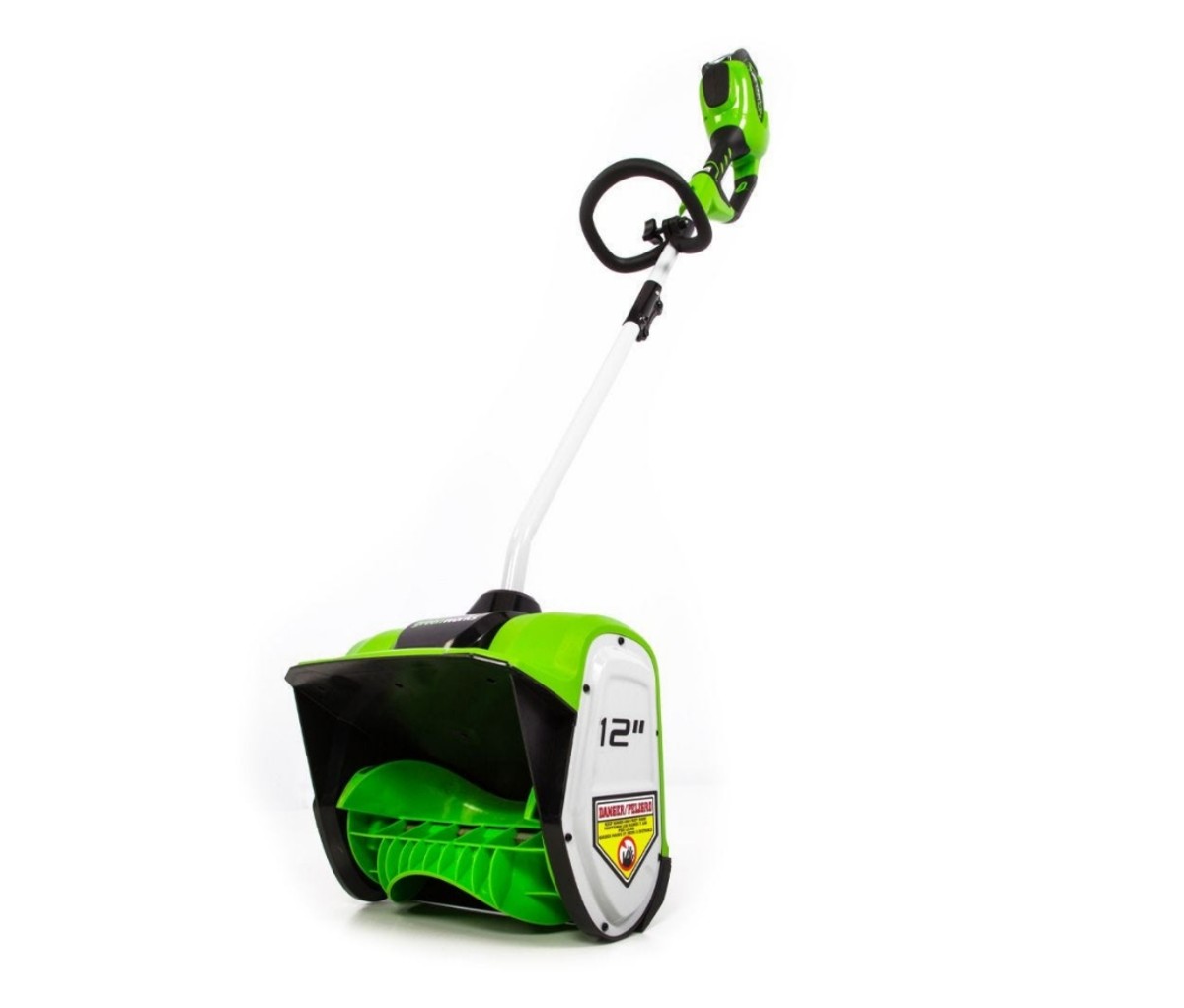 6. Greenworks 40V Cordless 12" Snow Shovel
With a 40-volt battery, this cordless electric snow thrower can blast a 12-inch path through powder up to six inches deep. There's no cord or gas engine to fuss over, and its low weight and ergonomic handle design make it a cinch to use.
[$300; greenworkstools.com]
Get it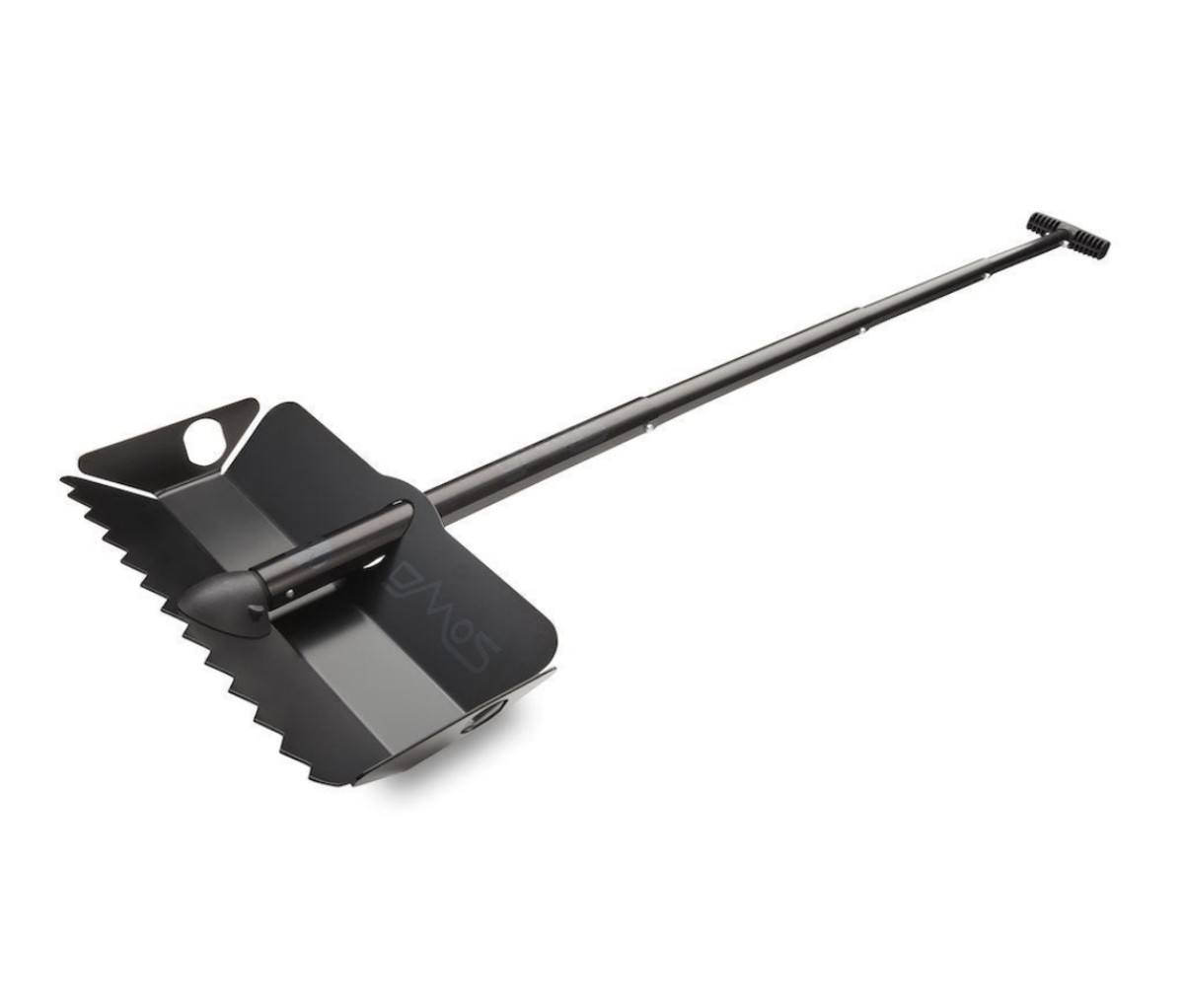 7. DMOS Stealth Shovel
Take the fight to ice and snow with the versatile Stealth Shovel from DMOS. This fully collapsible shovel (it can fit inside a backpack) is made from double-thickness aircraft-grade aluminum for excellent strength without the weight, and the blade features serrated teeth—perfect for chopping and breaking up packed snow and ice.
[$149; dmoscollective.com]
Get it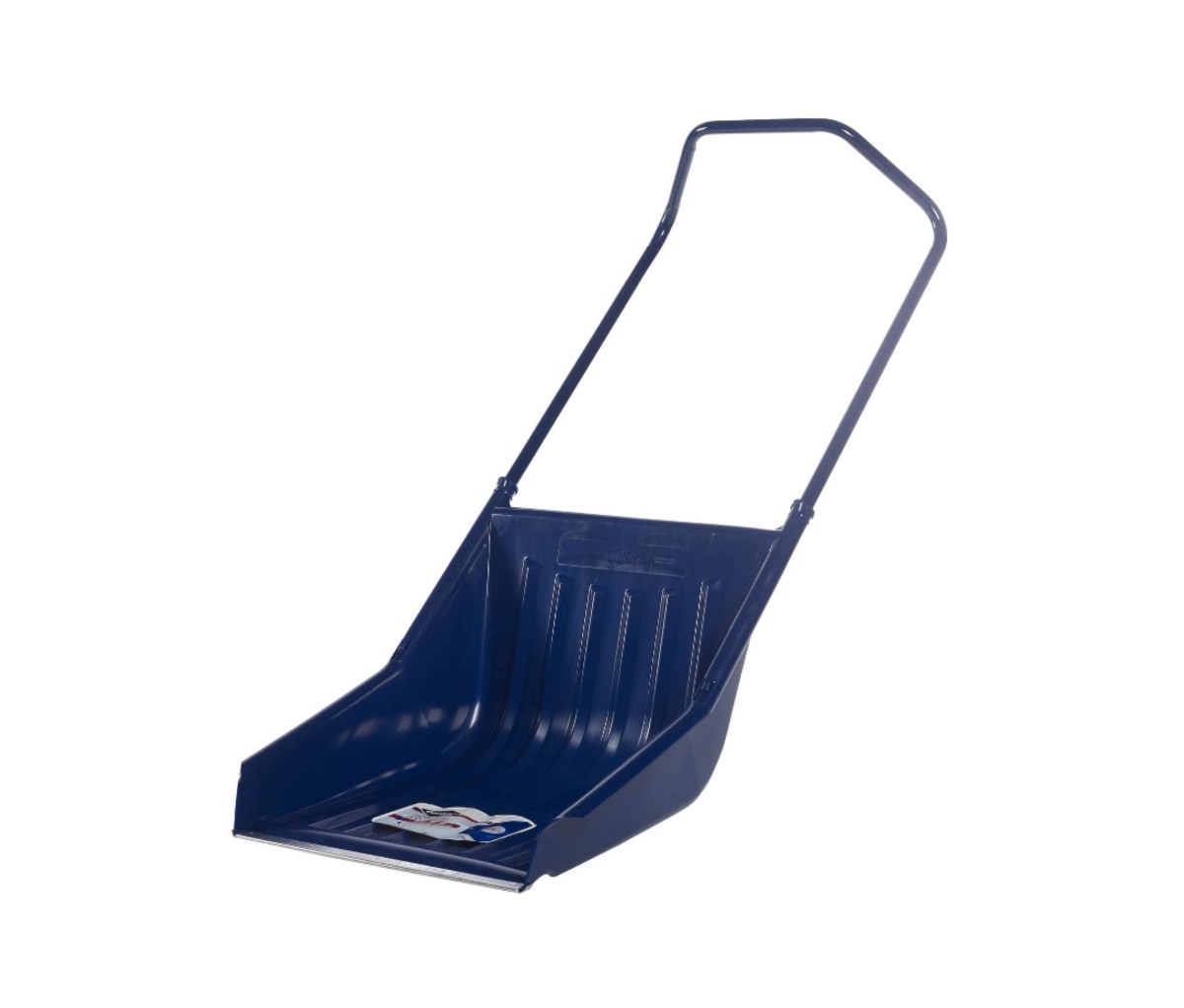 8. Garant Sleigh Shovel
Get the job done faster with this unique sleigh shovel from Garant. The cavernous scoop can hold up to 45 liters of snow, the steel wear strip on the blade adds durability for scraping up ice, and the long steel handle reduces back strain.
[$60; acehardware.com]
Get it
9. The Snowplow
Because it pushes rather than scoops, the Snowplow can't clear deep powder, but for scraping up thin layers of wintry mix, the tough polyethylene blade makes short work of sidewalks, walkways, and porches.
[$43; jmenterprises.com]
Get it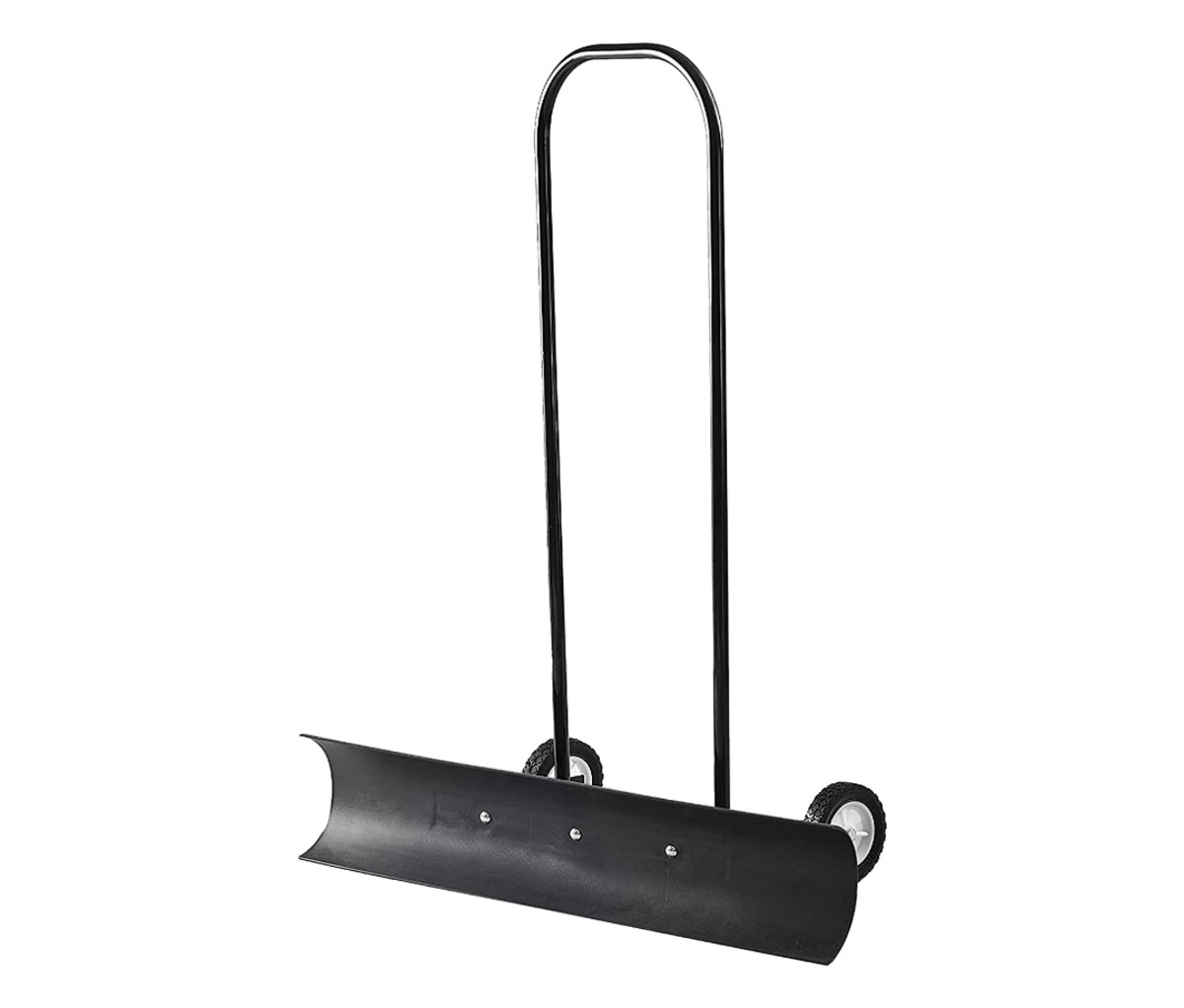 10. The Snowcaster 36-Inch Wheeled Snow Pusher
If the snow isn't too deep, reach for the Snowcaster—a 36-inch snow pusher on wheels. It features durable construction and a bi-directional angled blade that helps you clear your driveway, sidewalk, or patio with minimal time and effort (no lifting required).
[$137; amazon.com]
Get it
11. Mammut Alugator Pro Light Hoe
Lightweight, durable, and versatile, the Mammut Alugator Pro Light is an excellent addition to your backcountry safety kit. It weighs less than two pounds, features a strong aluminum blade, and the variable positioning of the shaft allows you to use it as a snow shovel or a 90-degree pick. It even comes with holes to attach a snow anchor or rescue sled, too.
[$110; mammut.com]
Get it