Since its rapid ascent to renown a decade ago, Japanese whisky has sat atop the ever-rising mountain of in-demand bottles, prized for the elegance and balance of its blends and—once upon a time—the excellent ratio of maturity and quality to price.
Those days are long gone, unfortunately, as Japan's distillers play catch-up to consumers' unrelenting thirst and wait for stocks to mature. It's no longer possible to find a shelf full of Yamazaki 12-Year-Old priced in the double digits, or age-statement Nikka Yoichi and Miyagikyo. But a host of new brands have swept in to offer more options, opening up ideas about what makes a whisky Japanese—and opening minds to a host of new flavor profiles.
Regulating Japanese whisky
As a category, Japanese whisky has long suffered an identity crisis, with little formal regulation to help define it. That's allowed producers to import whisky from anywhere in the world and blend and bottle it as "product of Japan," without disclosing that not all the liquid was actually made in the country. A new, voluntary labeling standard passed by the Japan Spirits & Liqueurs Makers Association takes aim at the practice, however, by requiring member companies to be transparent about using imported whiskies in blends. Many producers are continuing to make such whiskies, often calling them "world blends."
Many of the best Japanese whiskies you can find today diverge completely from the tradition of single malts and blends, instead basing themselves on older distilled spirits traditions, such as shochu and awamori. These spirits, made with koji, a mold that turns starches into sugar, are distilled from rice or barley (among other ingredients) and usually sold with little to no cask maturation. When aged in barrels, however, they take on many familiar whisky characteristics. Several brands have established themselves in the last few years, carving out a niche among whisky drinkers who prize their flavorful and unique character—and the fact that they're 100 percent made in Japan.
The landscape of Japanese whisky will continue to evolve as new distilleries come online and drinkers discover the diversity that exists within the category. For now, these bottles below provide a solid grounding in Japanese whisky across multiple styles. Here you'll find something for everyone.
The Best Bottles of Japanese Whisky to Try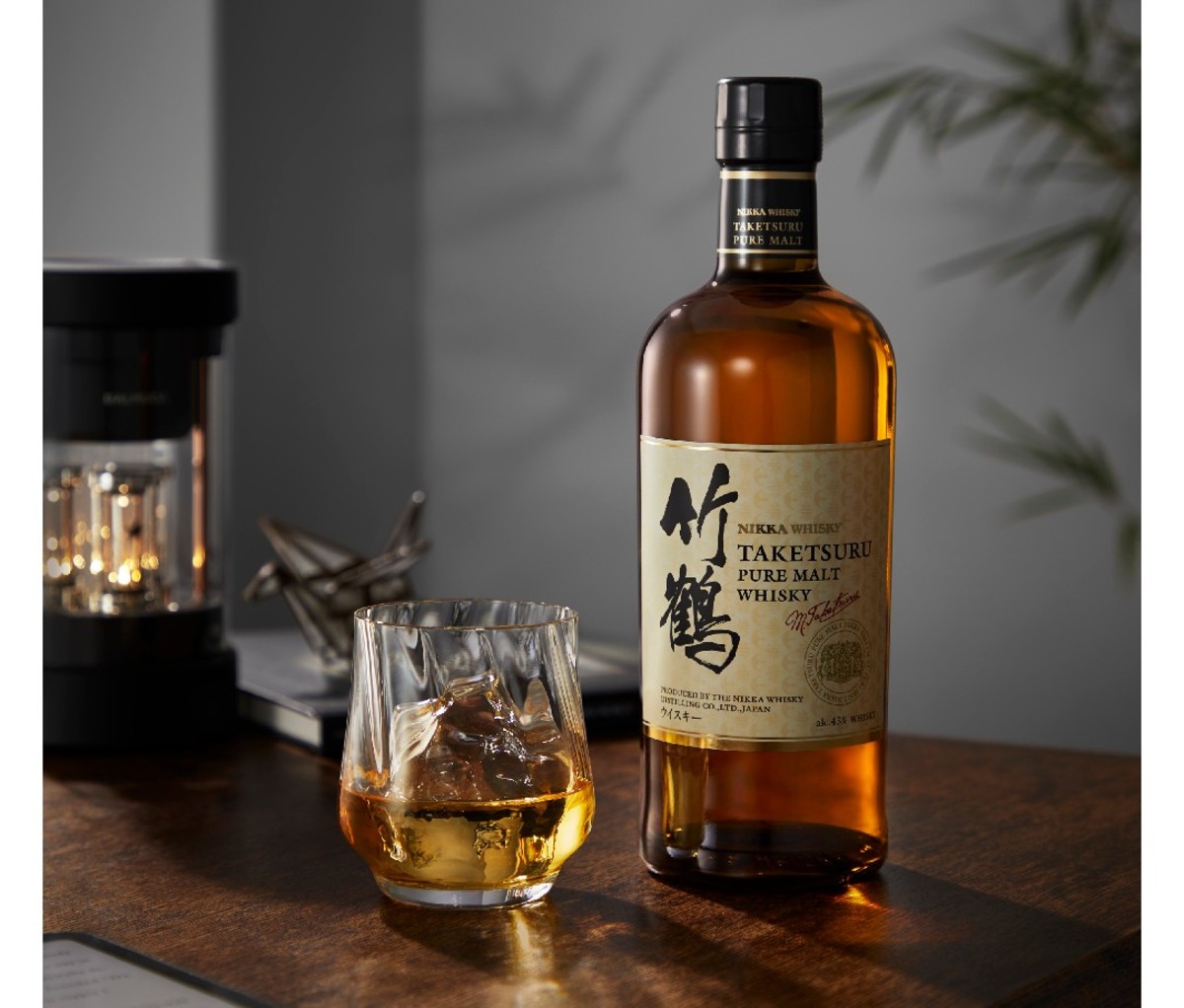 1. Nikka Taketsuru Pure Malt
This blend of single malts from Nikka's two distilleries—Yoichi and Miyagikyo—debuted an updated recipe in November 2020. With sherry cask notes emphasized, the blend also highlights more smokiness from the Yoichi component—yet it retains the signature elegance and balance that it has always displayed. With the new regulations stipulating that Japanese whisky makers disclose whether they're sourcing whisky from abroad, Taketsuru is the rare "pure malt" that is 100 percent made in Japan.
[$85; wine.com]
Get it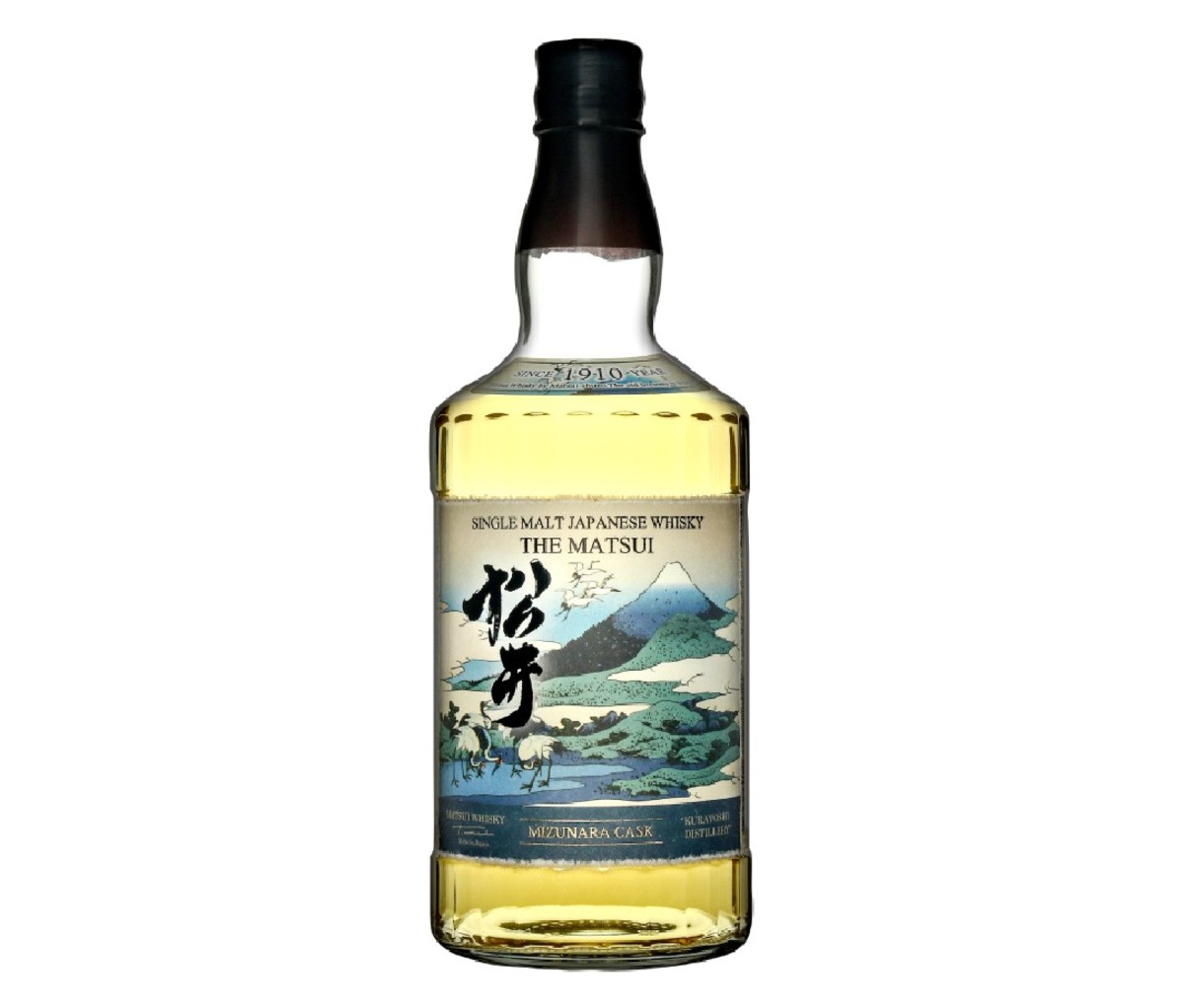 2. Matsui Mizunara Cask
Fully produced at the Kurayoshi Distillery, this single malt spends its whole life in casks made of mizunara oak, which are expensive and difficult to make, and thus rare even within Japan. The resulting flavors mingle signature mizunara notes, like spice and sandalwood, with Matsui's inherent fruity sweetness. With its striking label that reproduces Katsushika Hokusai's "Thirty-Six Views of Mount Fuji," this whisky stands out even before you crack open the bottle.
[$99; drizly.com]
Get it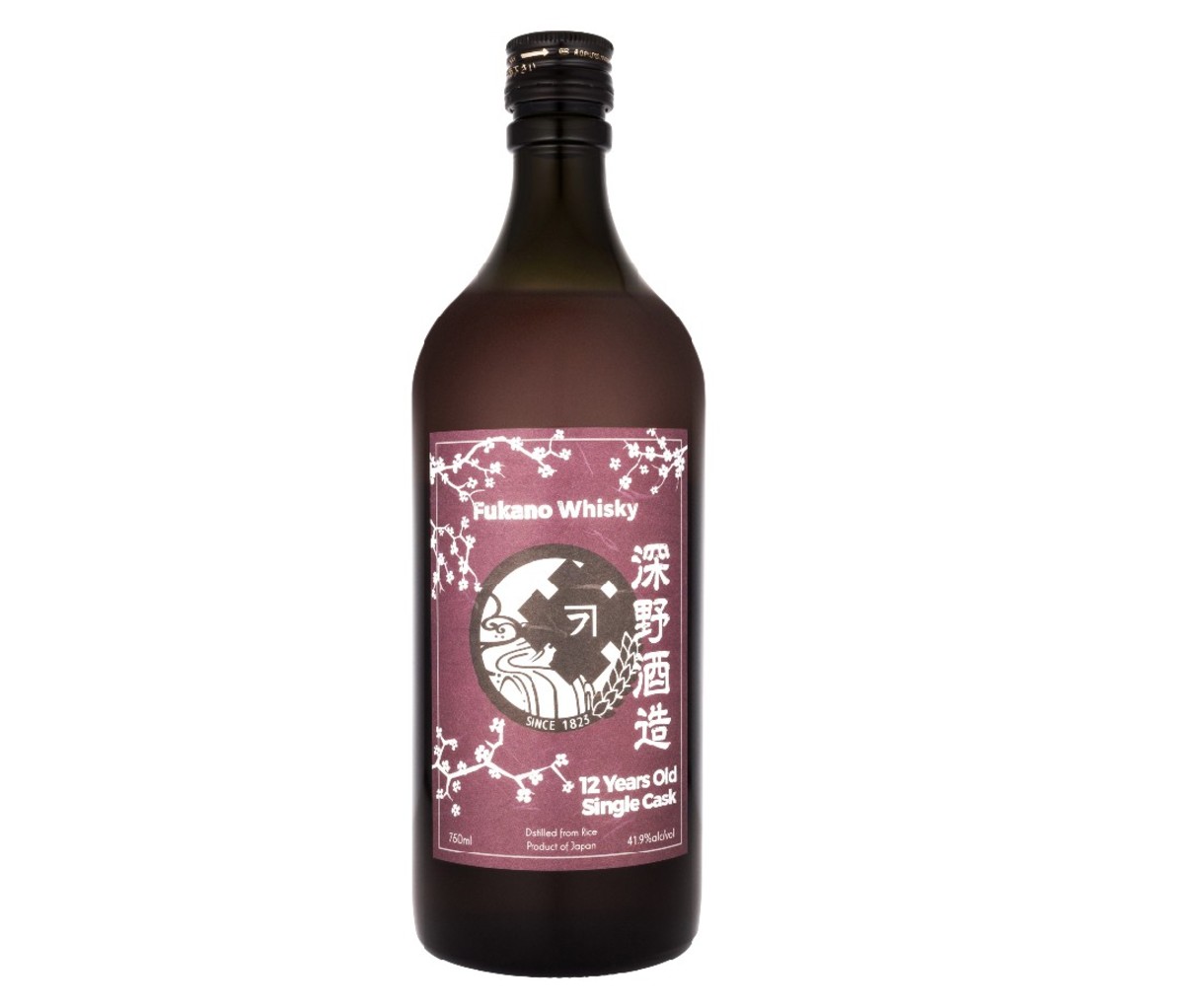 3. Fukano 12-Year-Old Single Sherry Cask
Made from rice and koji at a distillery that's been operating since 1823, this whisky offers advanced age and complex character at an accessible price. Always bottled as a single cask, exact flavors vary from barrel to barrel, but typically showcase warm spice, deep fruitiness, and chewier texture than usual for koji whisky, thanks to the dozen years in oak. Limited edition by its nature, this whisky is still such a well-kept secret that finding a bottle won't be too tough.
[$119; drizly.com]
Get it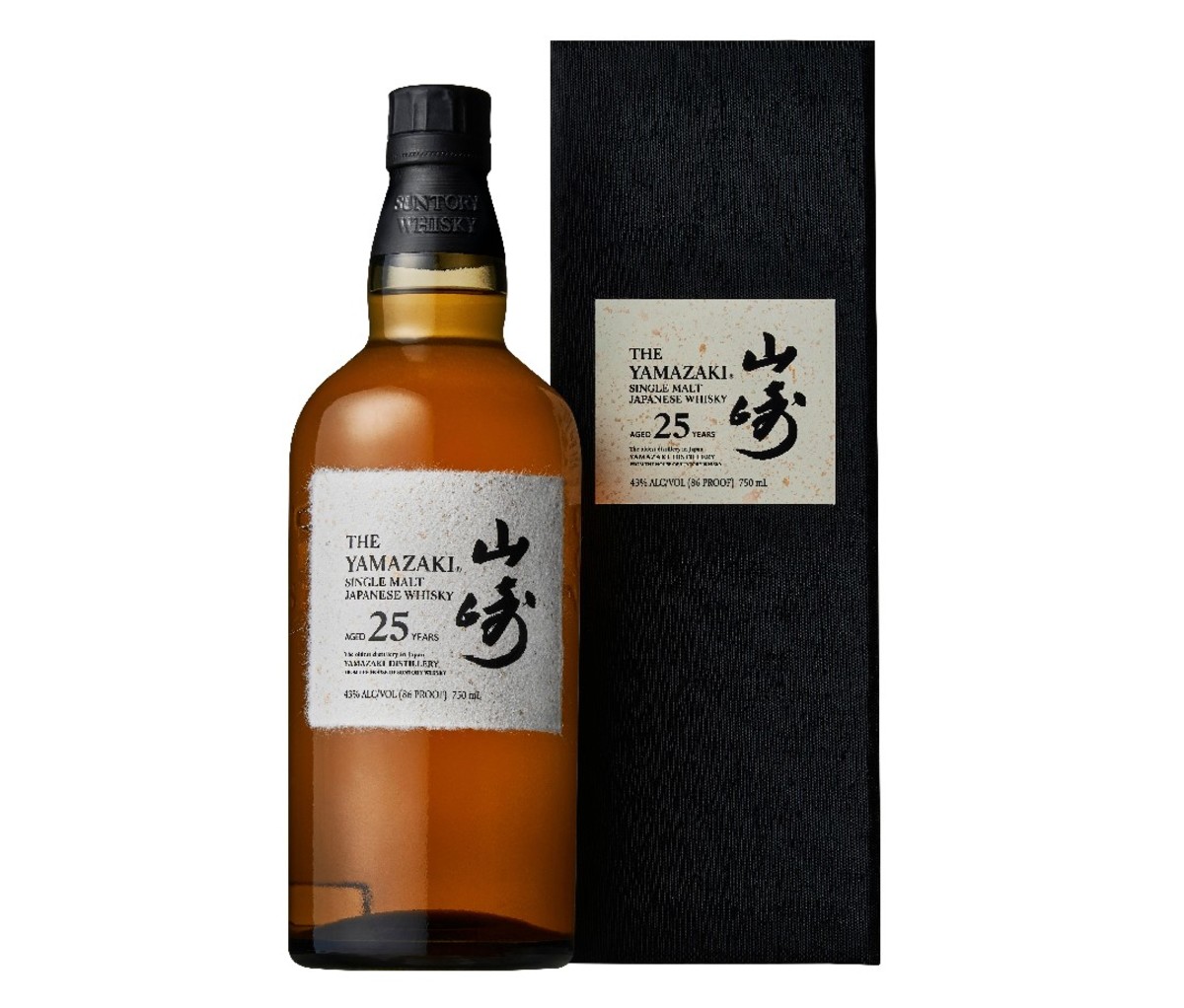 4. Yamazaki 25-Year-Old
If you have serious dough to drop on whisky, consider this re-release of a classic from Japan's oldest single malt distillery. With a new recipe by chief blender Shinji Fukuyo that incorporates American, Spanish, and Japanese mizunara oak casks, the whisky is a masterwork of maturation and balance. Aromas of apple blossom, sandalwood soap, and waxed lemon give way to a silky palate full of dried apricots, walnuts, spice, and gentle smoke. The days of finding extra-mature Yamazaki at everyday values are long gone, but this one gives ample reasons to merit its four-figure price tag.
[$2,000; drizly.com]
Get it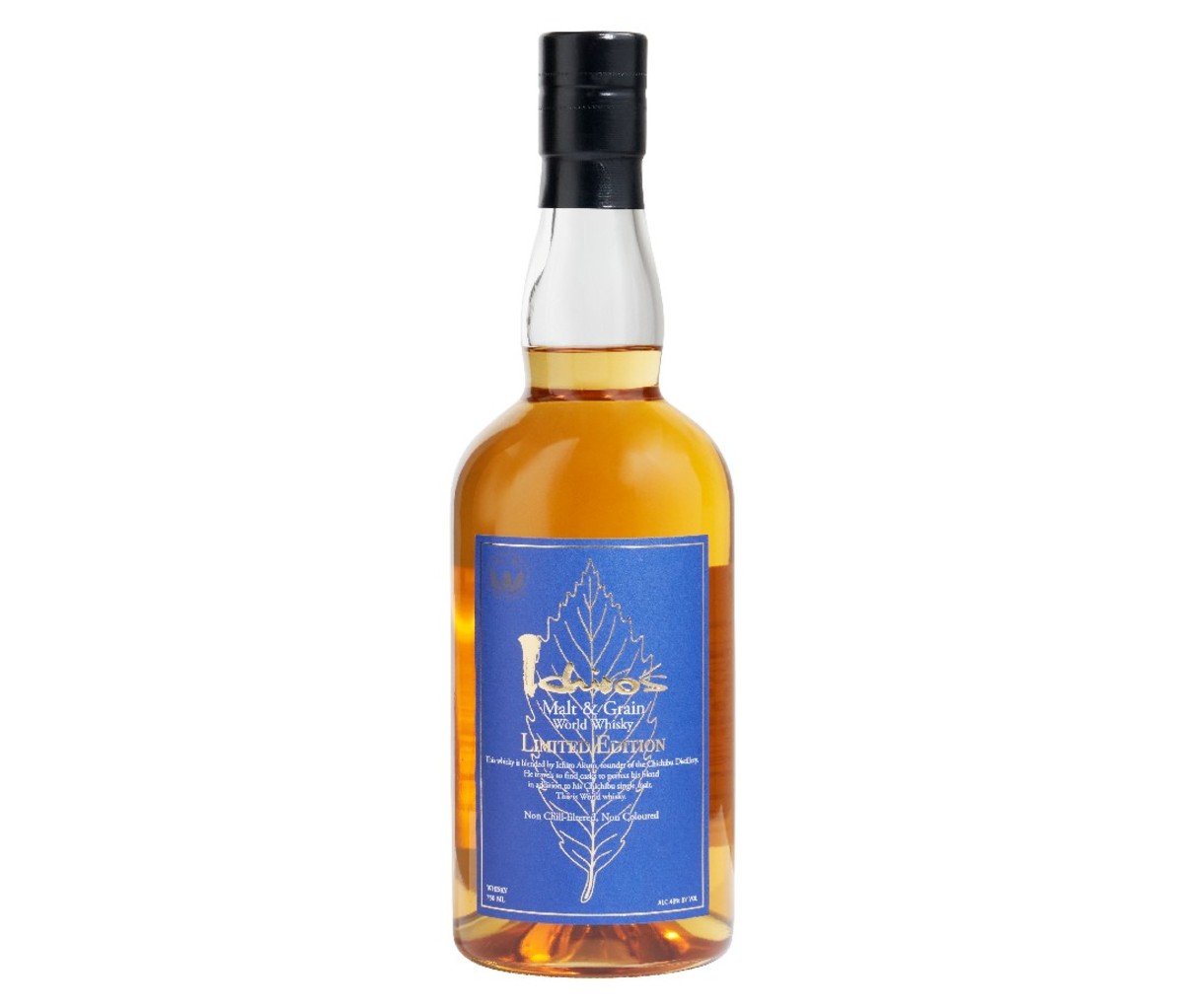 5. Chichibu Ichiro's Malt & Grain Limited Edition
The use of imported scotch and other whiskies as blending ingredients has been an open secret in the Japanese whisky industry for years. Most companies that practice this haven't openly disclosed it until recently, but Ichiro Akuto, founder of Chichibu Distillery, has been transparent since the beginning. His Malt & Grain releases, which he calls a "world blend," include Chichibu's own single malt, as well as single malts and grain whiskies from Scotland, Ireland, Canada, and the United States. The Limited Edition, released in smaller amounts than the widely available core Malt & Grain, ramps up the ages of the components, which range from 10 to 40 years old.
[$199; eversonroyce.com]
Get it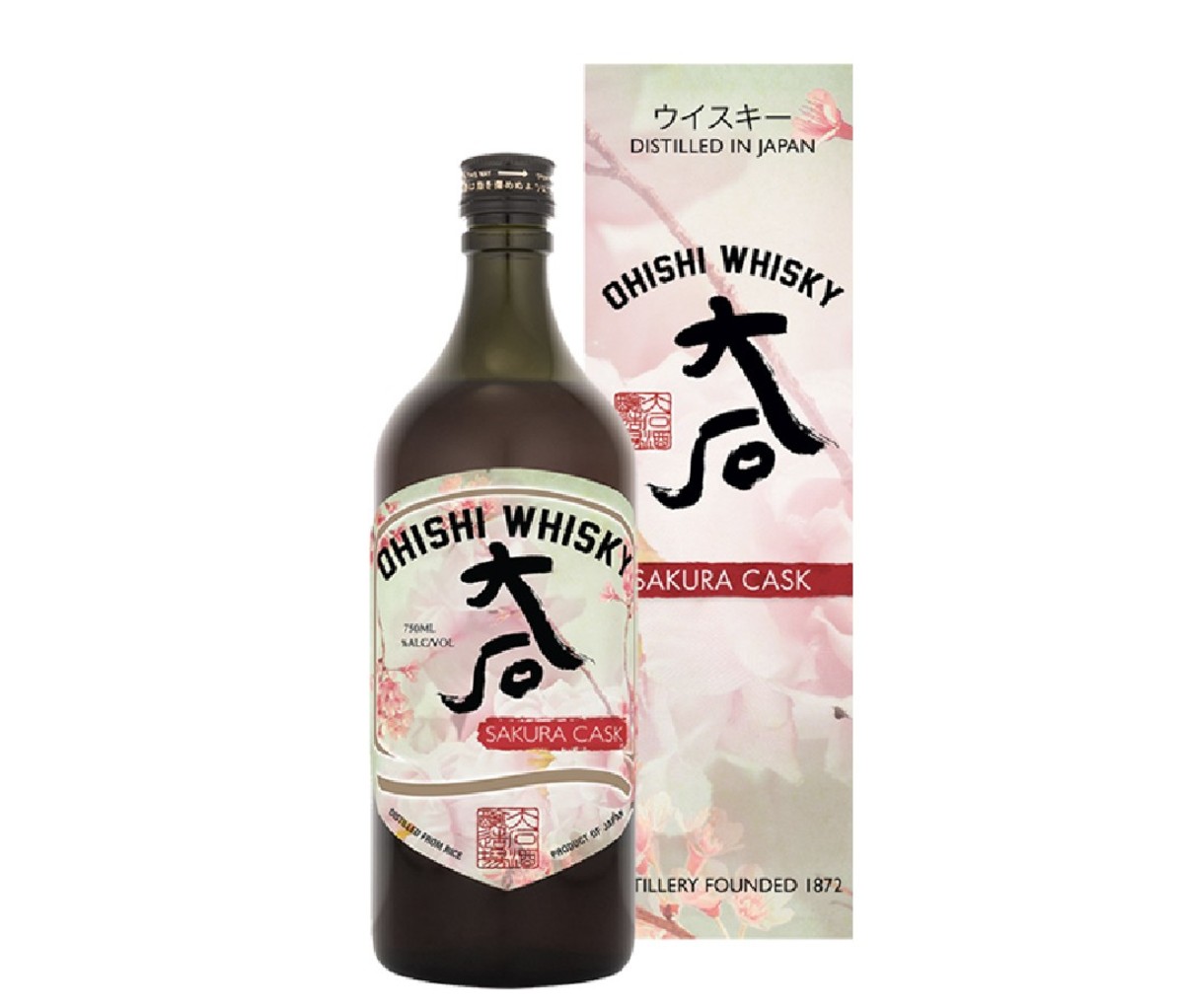 6. Ohishi Sakura Cask
Japan's mizunara oak draws a lot of attention for whisky maturation, but the country's famed cherry blossom trees ("sakura" in Japanese) also offer a unique prospect for flavor creation. The perfumy aromas and sweet, delicate flavors of stone fruit that pervade this delicate rice-based koji whisky are transportive. You can practically feel the soft petals of cherry blossoms gently falling around you as you sip. This is an utterly unique whisky that's a must-try for adventurous drinkers.
[$89; drizly.com]
Get it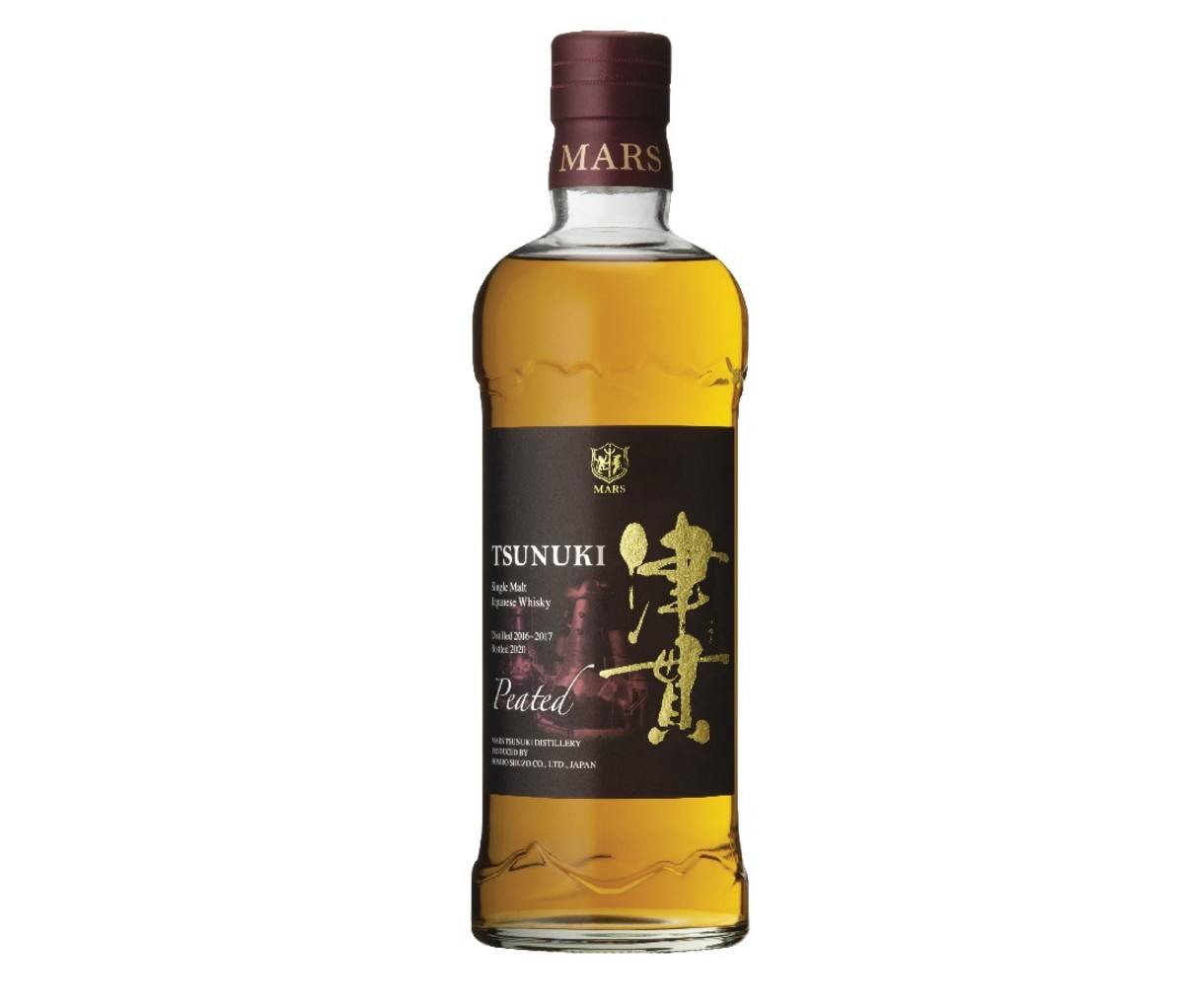 7. Mars Tsunuki Peated
Parent company Hombo Shuzo got into the whisky business in 1949, though production wasn't always steady over the years. For the last decade, however, the company has been laying down beautiful single malts at its Mars Distillery and, since 2016, Tsunuki Distillery. Located 750 miles apart, in different climates, the two sites make distinct flavor profiles, with Tsunuki favoring a heavier, thicker character—something that benefits the smoky peat of this release, especially as it's bottled at 50 percent ABV.
[$220; eversonroyce.com]
Get it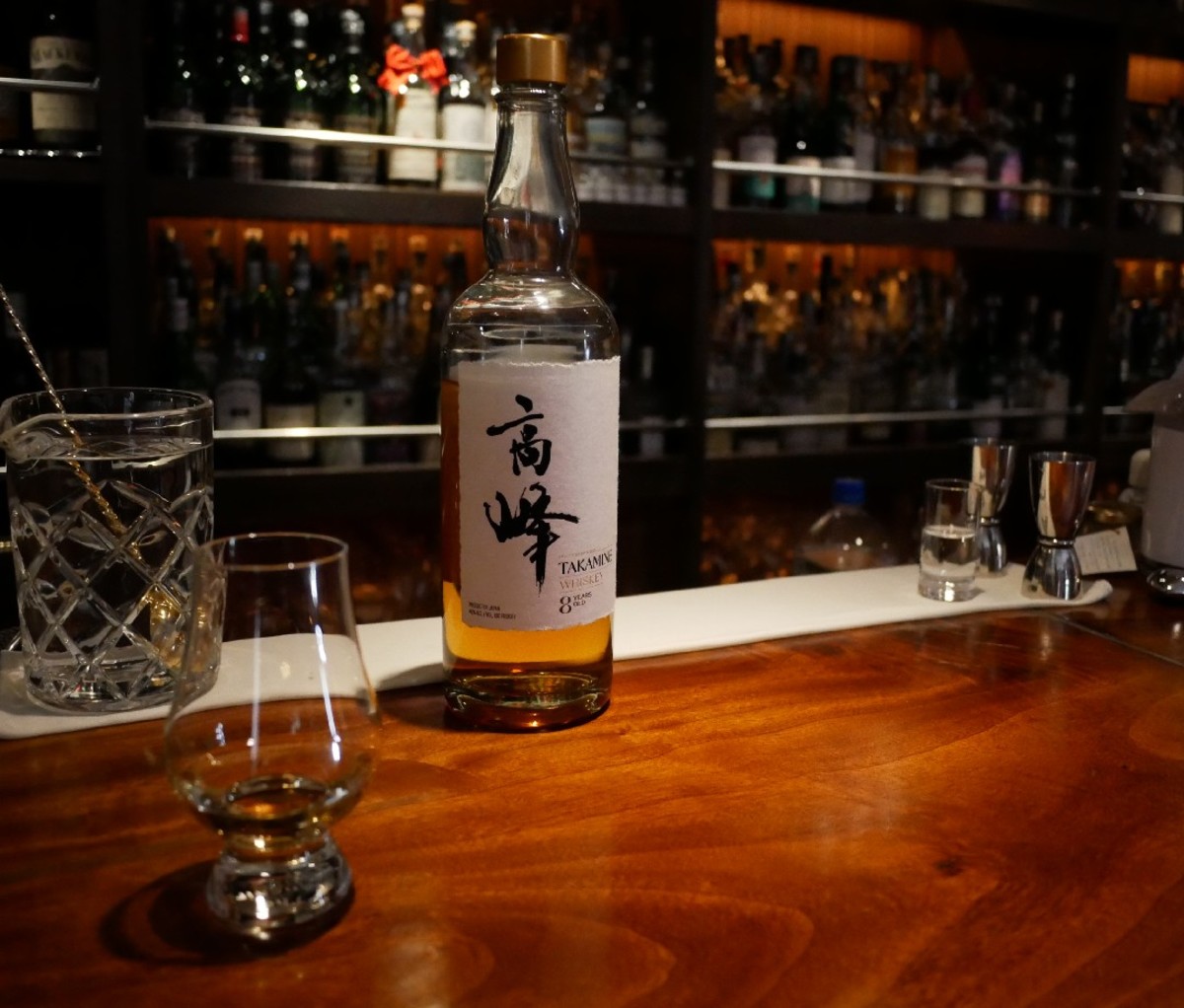 8. Takamine
The newest koji whisky in the U.S., this one is made from barley, rather than rice, and aged for 8 years. It's named for Jokichi Takamine, a 19th-century scientist and distiller who pioneered the use of koji in American whiskey. (Had bad luck not scuttled his business, Takamine might have changed the face of bourbon as we know it.) Though only 40 percent ABV, a mouth-filling texture and flavors of chestnuts, clementine, and gently burning spice make this whisky feel rounded and complete—and way too easy to drink.
[$99; drizly.com]
Get it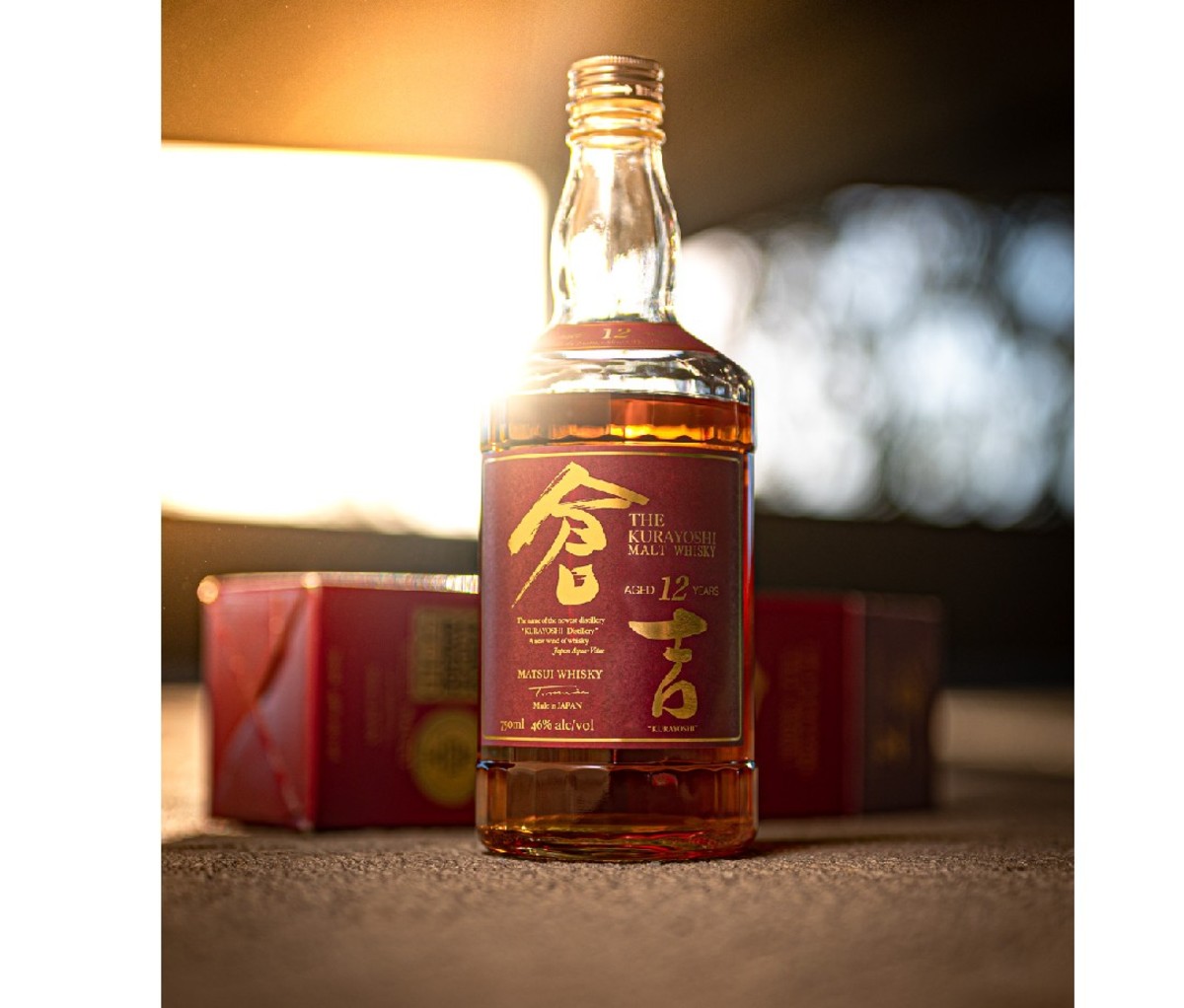 9. Kurayoshi 12-Year-Old
As a "pure malt," the origins of Kurayoshi's components are shrouded in mystery, though at least some of the whisky comes from its own distillery in Tottori prefecture. As long as that doesn't bother you, this expression offers stellar value, with 12 years of age and a price tag under $100. As a bonus for American drinkers, Kurayoshi's U.S. importer specifically requested the whisky at 46 percent ABV, a few proof points higher than the 43 percent ABV that it's bottled at for the rest of the world.
[$99; drizly.com]
Get it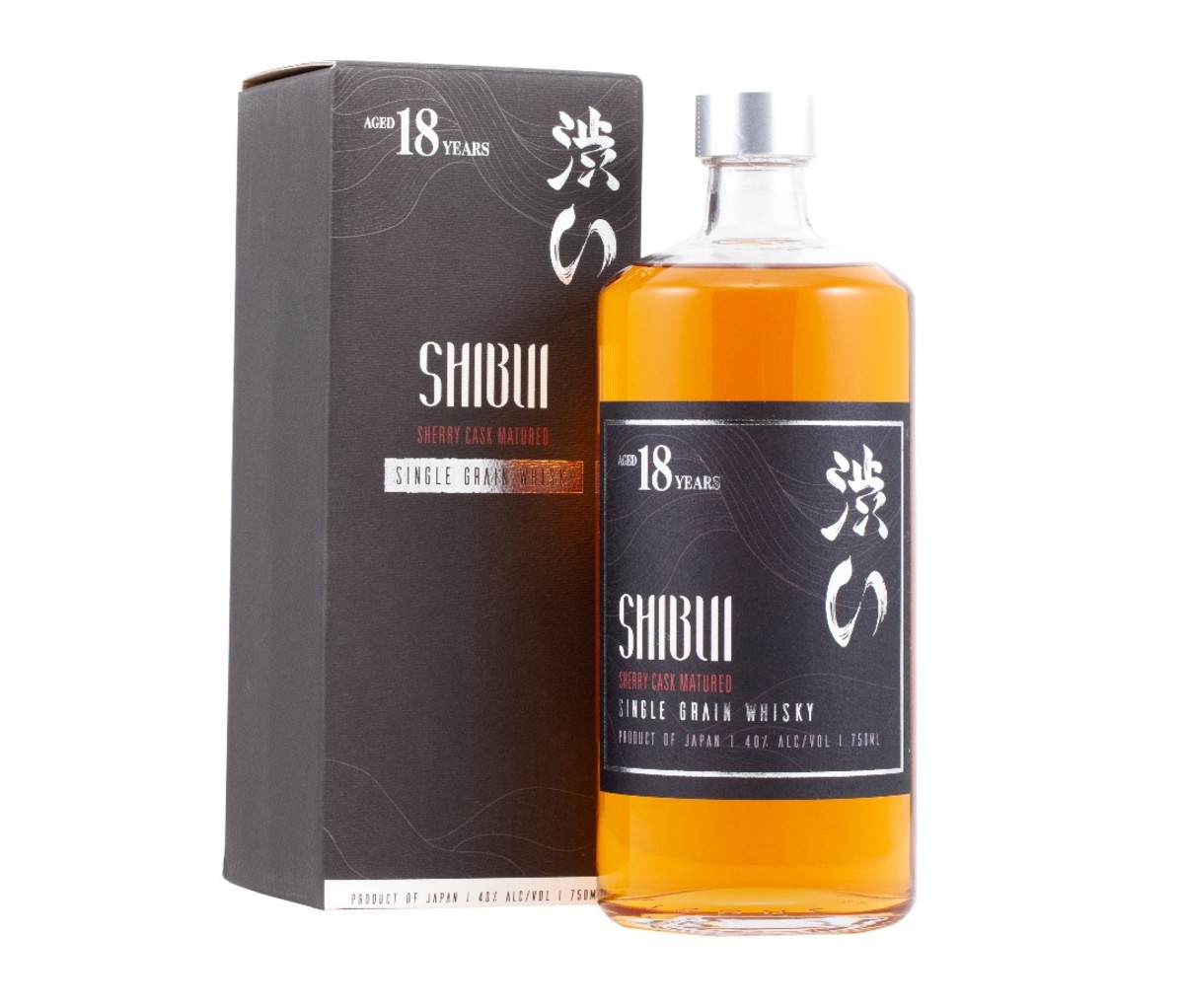 10. Shibui 18-Year-Old Sherry Cask Single Grain
Independent bottler and blender Shibui labels its range of rice-based whiskies "single grain," sourcing them from several different distilleries. The 18-year-old was made at Kumesen Distillery from indica long grain rice and matured in fino and manzanilla sherry casks, which lend nuttiness, subtle spice, and fresh fruit aromas and flavors. Along with Shibui's other single grain whiskies, it's made with indigenous Okinawan black koji, also a key ingredient in the production of awamori.
[$299; drizly.com]
Get it
11. Hibiki Japanese Harmony Whisky
While it's a blend, without an age statement, it's arguably one of the best Japanese blends that can rival most blended scotches. It's complex and flavorful, but the taste doesn't overwhelm you when sipping it neat.
[$150; drizly.com]
Get it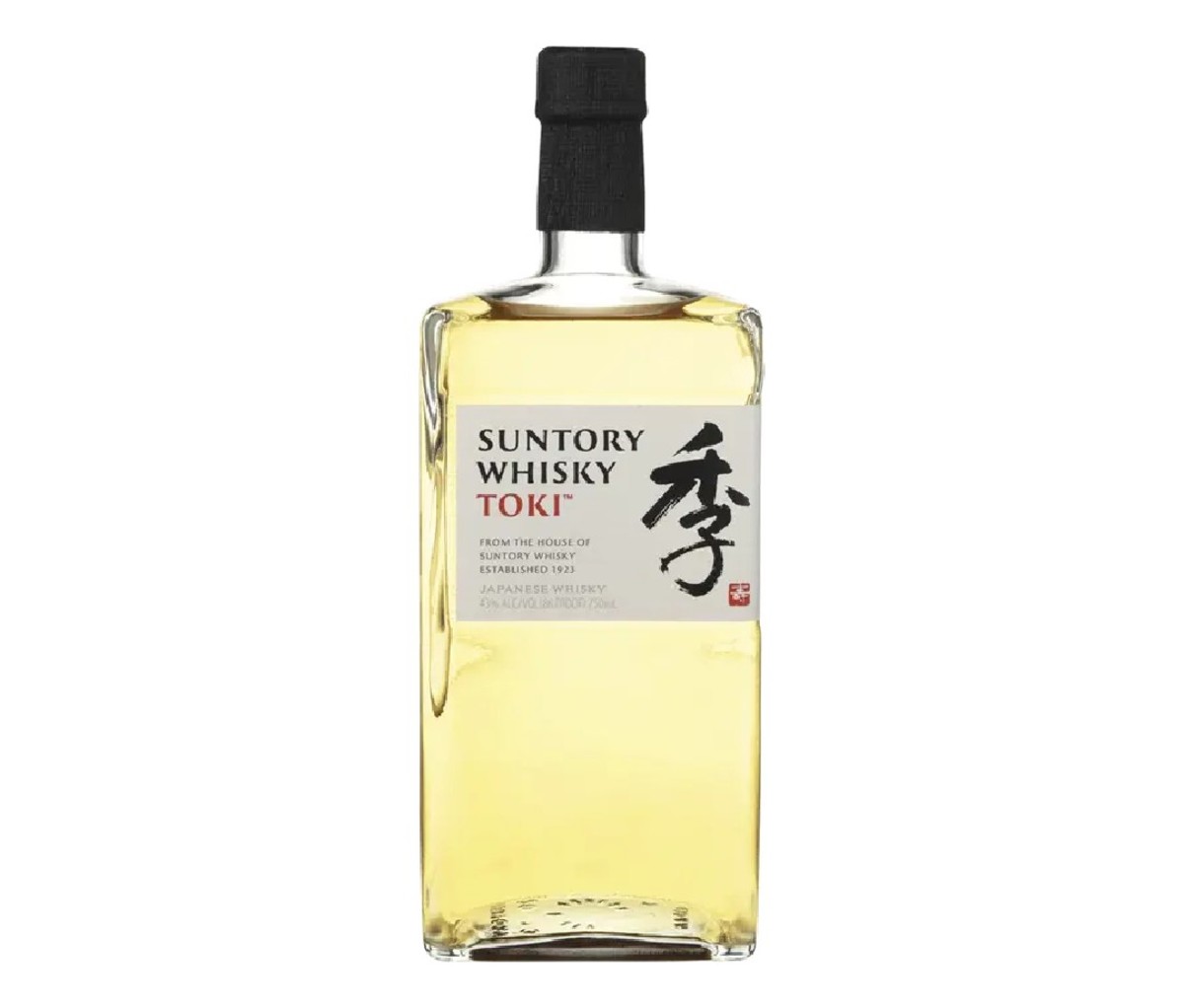 12. Suntory Toki Japanese Whisky
You're most likely to find Toki in stock, regardless of your location. It's inexpensive, light on the palate, and great on the rocks. If you want an easy sipper, try Toki in a highball with club soda, and a spritz of fruit. The cocktail is so massive in Japan, they make machines just to crank out the drinks.
[$40; drizly.com]
Get it
13. Shinshu Mars Iwai Tradition Whisky
This affordable pick mingles Japanese-made whisky with imported stock, aged in bourbon, sherry, and wine barrels. The Mars Shinshu Distillery—founded by the Hombo family in 1908—earns the distinction of being Japan's highest distillery at 798 meters. The alpine location, situated in the Nagano mountain range, provides temperate humidity and exceptional water.
[From $55; caskers.com]
Get it