With infinite gizmos available for the great outdoors, narrowing in on a quality selection for the active adventurer in your life can be harder than finding kindling on a wet night in the High Sierra. As a Yosemite backpacking guide and all-around outdoorsman in any season, I spent the bulk of 2021 testing gear in rugged places—and have narrowed in on some products bound to appease anyone with an active, outdoor lifestyle. Ideal for weekend car-camping warriors, fair-weather athletes, and deep-country survivalists alike, these gift ideas for the outdoors lover in your life are bound to please.
Holiday Gift Ideas for the Outdoors Lover in Your Life
Courtesy Image
1. Ombraz Armless Sunglasses
Ombraz's armless sunglasses are a game-changer for outdoorsmen and action sports enthusiasts seeking shade in active scenarios. Where normal sunglasses fall off or break under pressure, Ombraz stay balanced on your nose while securely and comfortably slung around your noggin with a marine-grade cord. They don't need to be tight to stay on and they're lighter than normal shades, making them ridiculously comfortable. Paired with scratch-resistant lenses, the frames are hard to break. You can stuff them in your pocket without issue or hang around your neck without concern. I wear mine rock climbing, trail running, and snowboarding, and take them with me on every backpacking trip. Try a pair and you'll be equally convinced, armless sunglasses are the future, and Ombraz is leading the charge.
[$140; ombraz.com]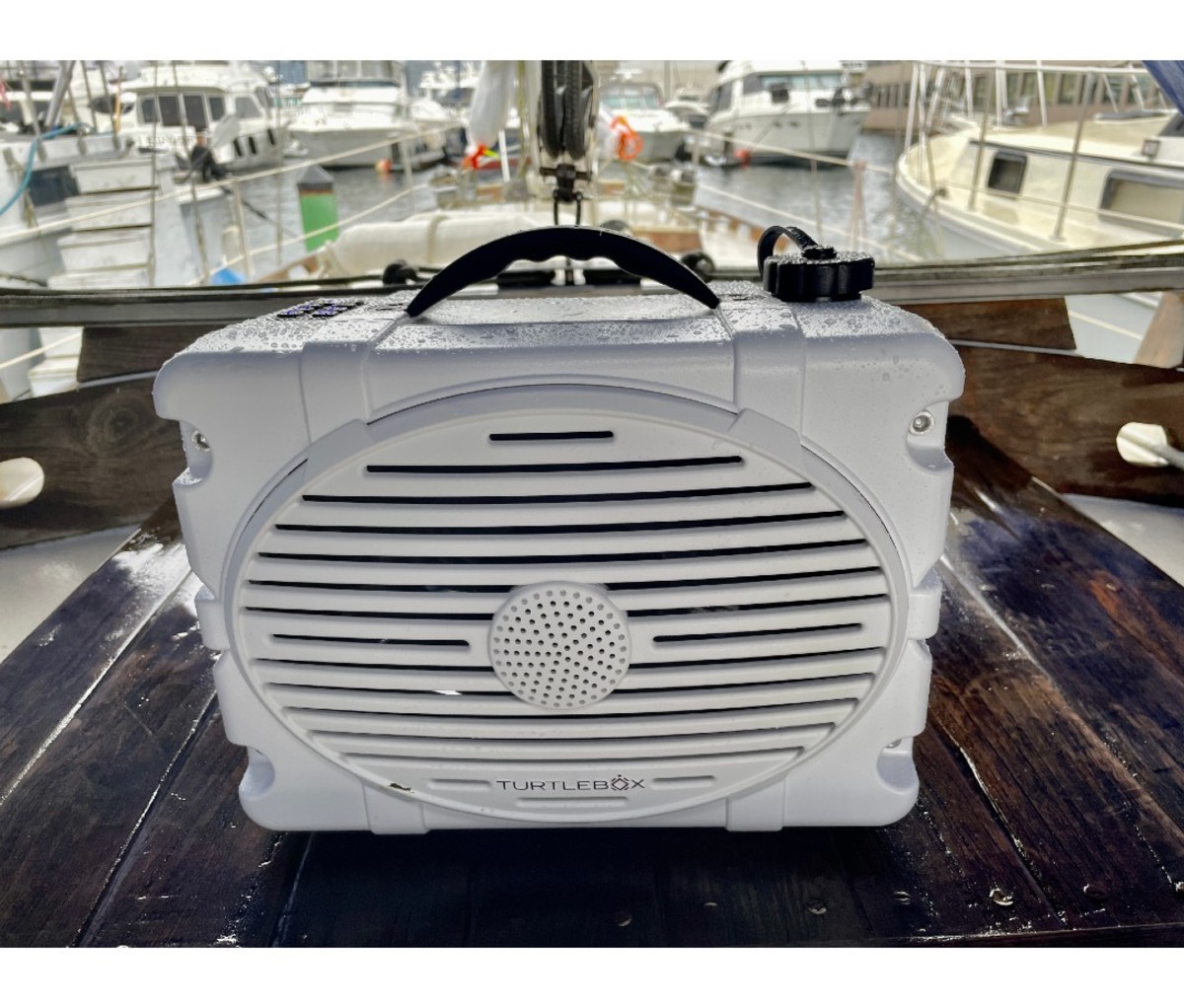 2. Turtlebox PortableSpeaker
Turtlebox is the most beastly, rugged, and reliable portable speaker on the market today. It's totally waterproof (I've fully submerged mine with no issue), it connects smoothly and quickly to multiple bluetooth devices, and its lithium ion battery lasts all day without fail. Sound-wise, the Turtlebox is more comparable to a home stereo system than a 6×9″ portable speaker—pumping outstanding bass and crispness while cutting through ambient outdoor noises. The package isn't light or tiny, so if you're looking for a backpacking speaker this isn't the call. But for car-camping, fishing, cabin chilling, or a beach day, the Turtlebox never lets me down.
[$374; turtlebox.com]
Get it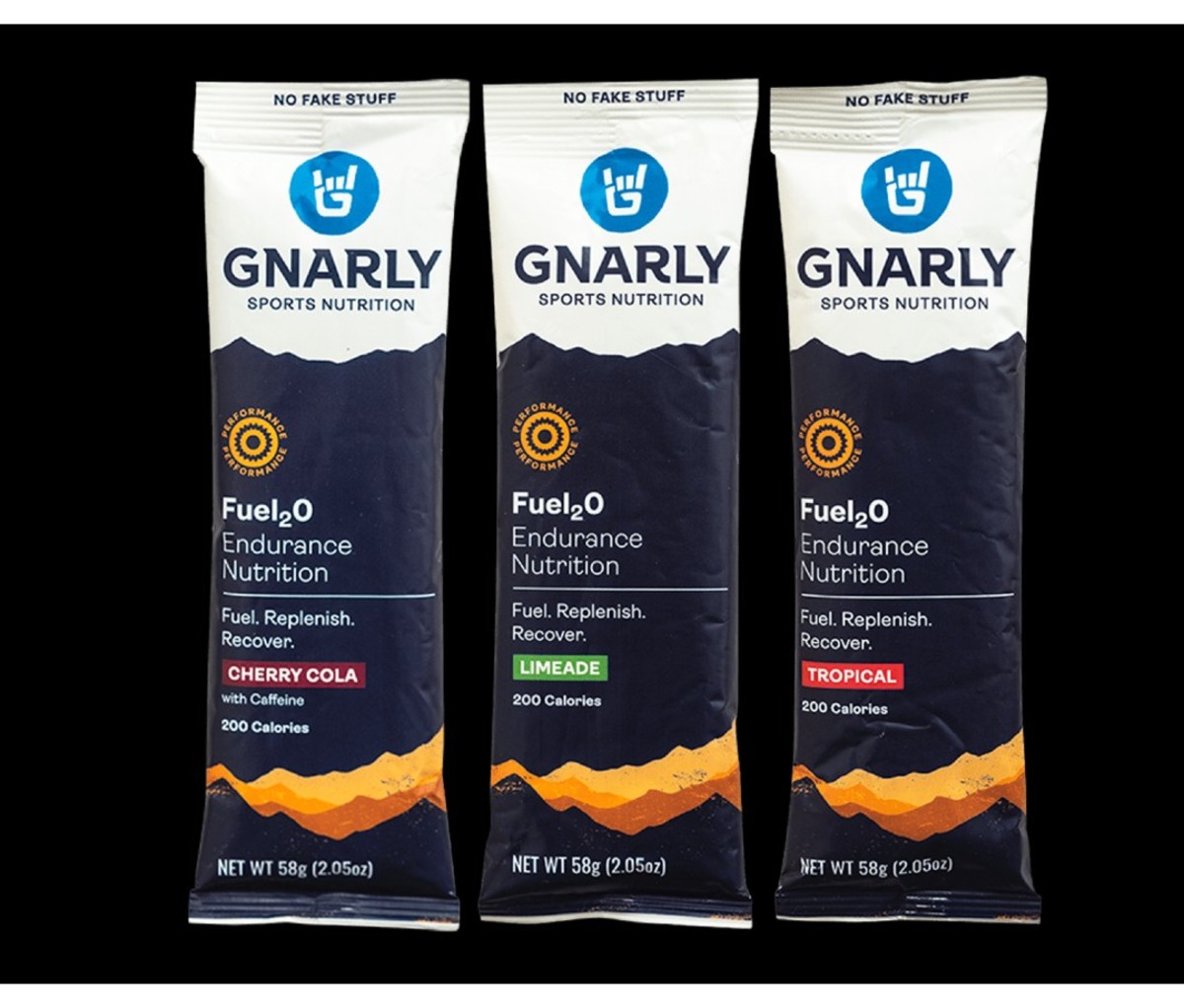 3. Gnarly Nutrition Fuel O2
Having converted to Gnarly's whey protein, then their Performance Greens, then their BCAAs, and finally Fuel O2, I'll never seek another nutrition supplement brand. Not only do they taste and mix better than other options on the market, they're all natural with no GMOs or hormones. Fuel O2 mixes into my hydration for low-calorie hiking days or extended workouts, delivering clean energy via 100 easily digestible carbs for every 12 ounces of water—along with ample electrolytes and recovery enhancements. Gnarly!
[$9.50-$34.95; gognarly.com]
Get it
4. Vuori Kore Shorts
Vuori makes the best athletic shorts I've ever tried—without question. They're durable, comfortable, supportive, and stylish—a balance that few shorts achieve as well as the Kore. Bid as "one short for every sport," these lightweight, 4-way stretching shorts are lined with a soft boxer brief inner, so a fella can go commando without concern. They come in a range of neutral colors and look as good in the gym as they do at a daytime cocktail party. The Kore are also quick drying, doubling as a great pair of swim trunks. For another stylish pair without the liner, try Vuori's Banks Short. Either way, an athlete won't be disappointed.
[$68; vuoriclothing.com]
Get it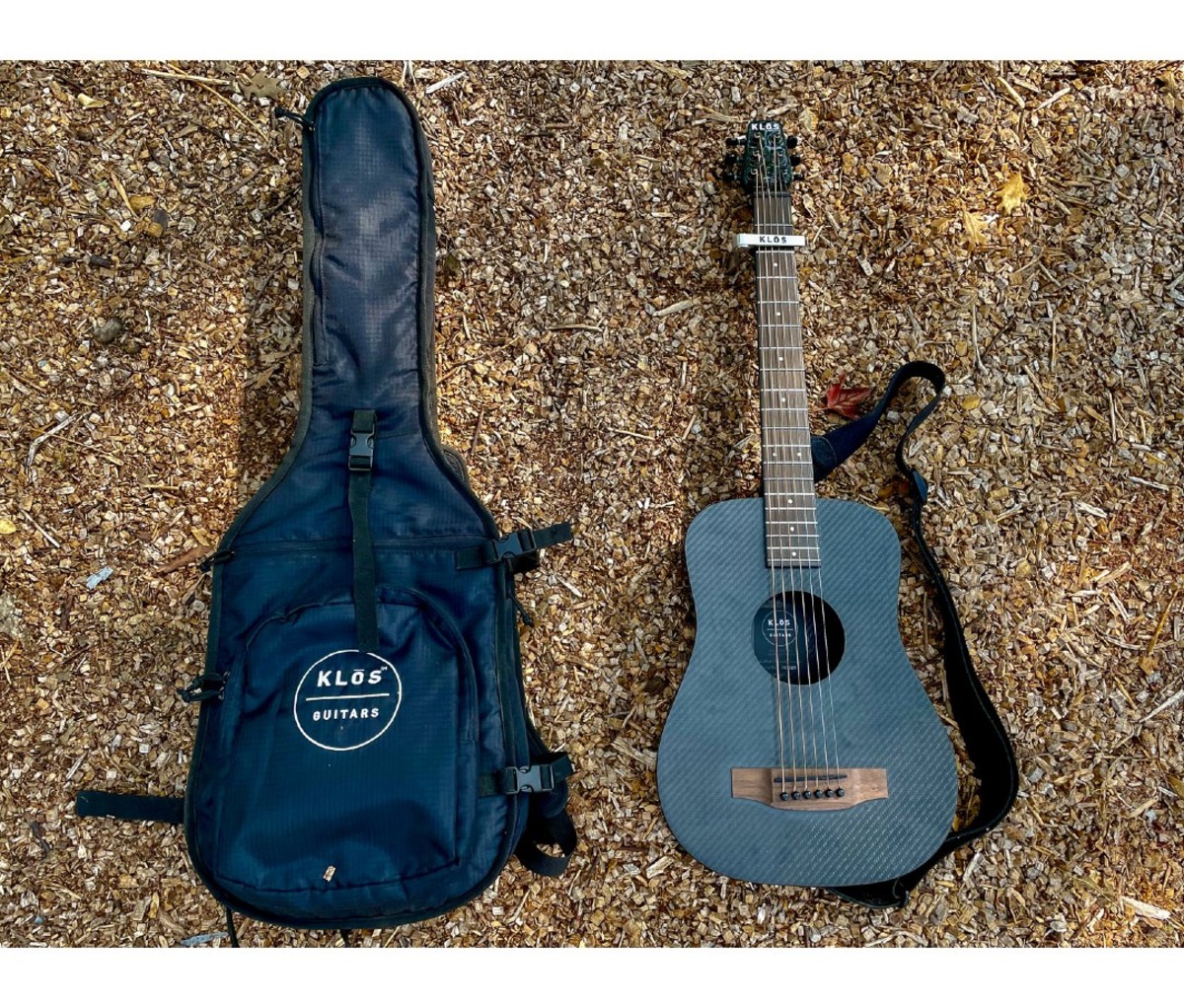 5. KLOS Deluxe Carbon Fiber Travel Guitar
Quality travel guitars are hard to come by, but Klos nails the combination of durability, performance, and packability in its carbon fiber-bodied Deluxe package. The durable carbon fiber works great for folks like me who are tough on delicate gear but don't want to compromise sound quality for resilience in a travel guitar. The Deluxe's body is incredibly resonant for its size and comes with stage-worthy components that elevate performance above any other travel guitar I've tried. What's better? The collapsible neck means the guitar breaks down to backpack size for travel, making for an easy carry-on item in its quality-built soft case. Mine survived more than a few backpacking trips this summer and it's still going strong.
[$1,239; klosguitars.com]
Get it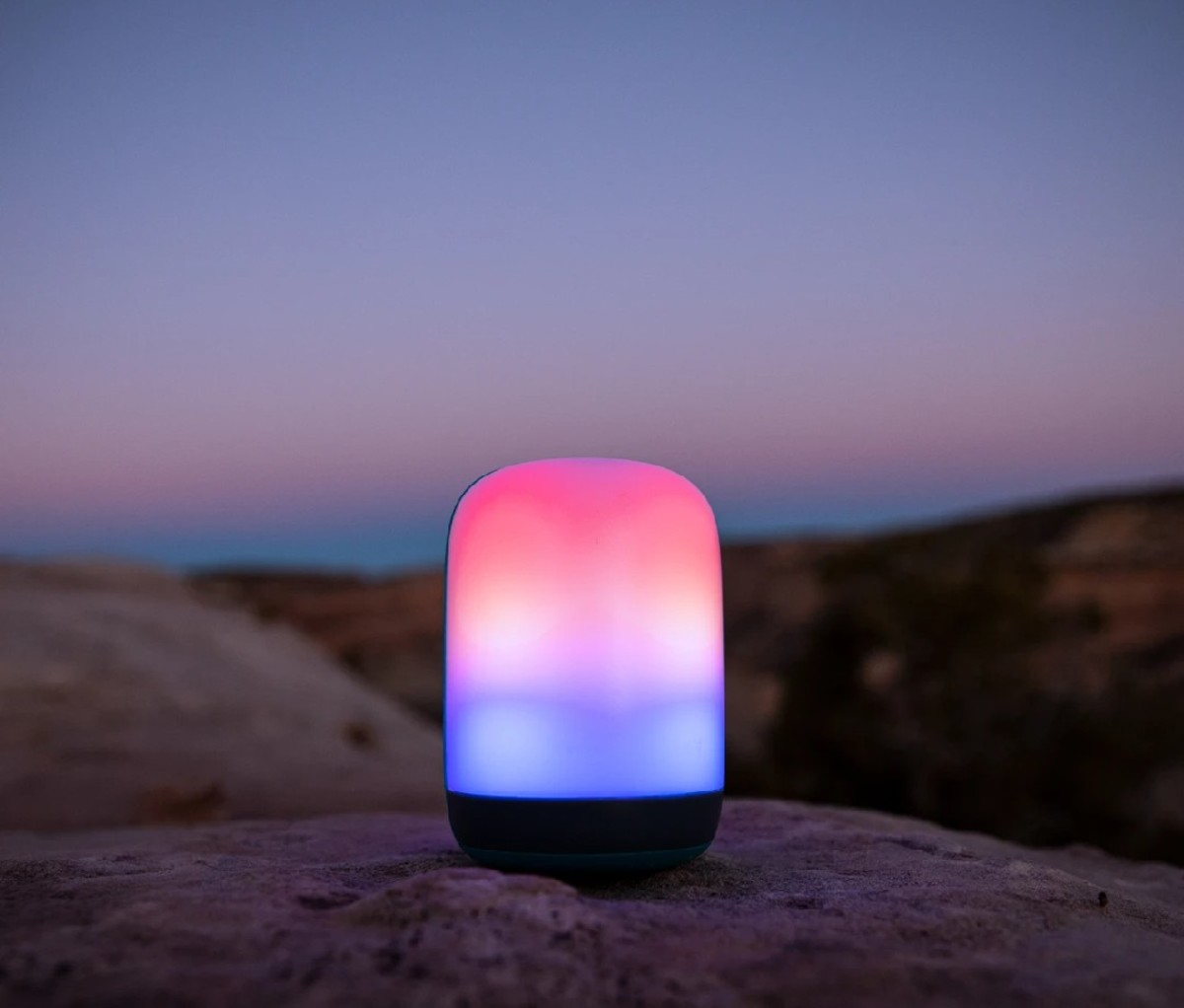 6. Biolite Alpenglow 500
This powerful, rechargeable LED lantern was engineered to mimic natural light and its array of functions makes an awesome addition to any campsite. High-efficiency technology renders natural-looking light up to 500 lumens with dimmable cool and warm light modes—plus a multicolor light show that's always a hit (especially with kids). My favorite feature is the flicker mode which models a flame as a substitute for campfire light in those no-burn zones. The battery runs all day and has a USB port to charge other devices. If size is a factor, the 250-lumen version is a smaller option.
[$79.99; bioliteenergy.com]
Get it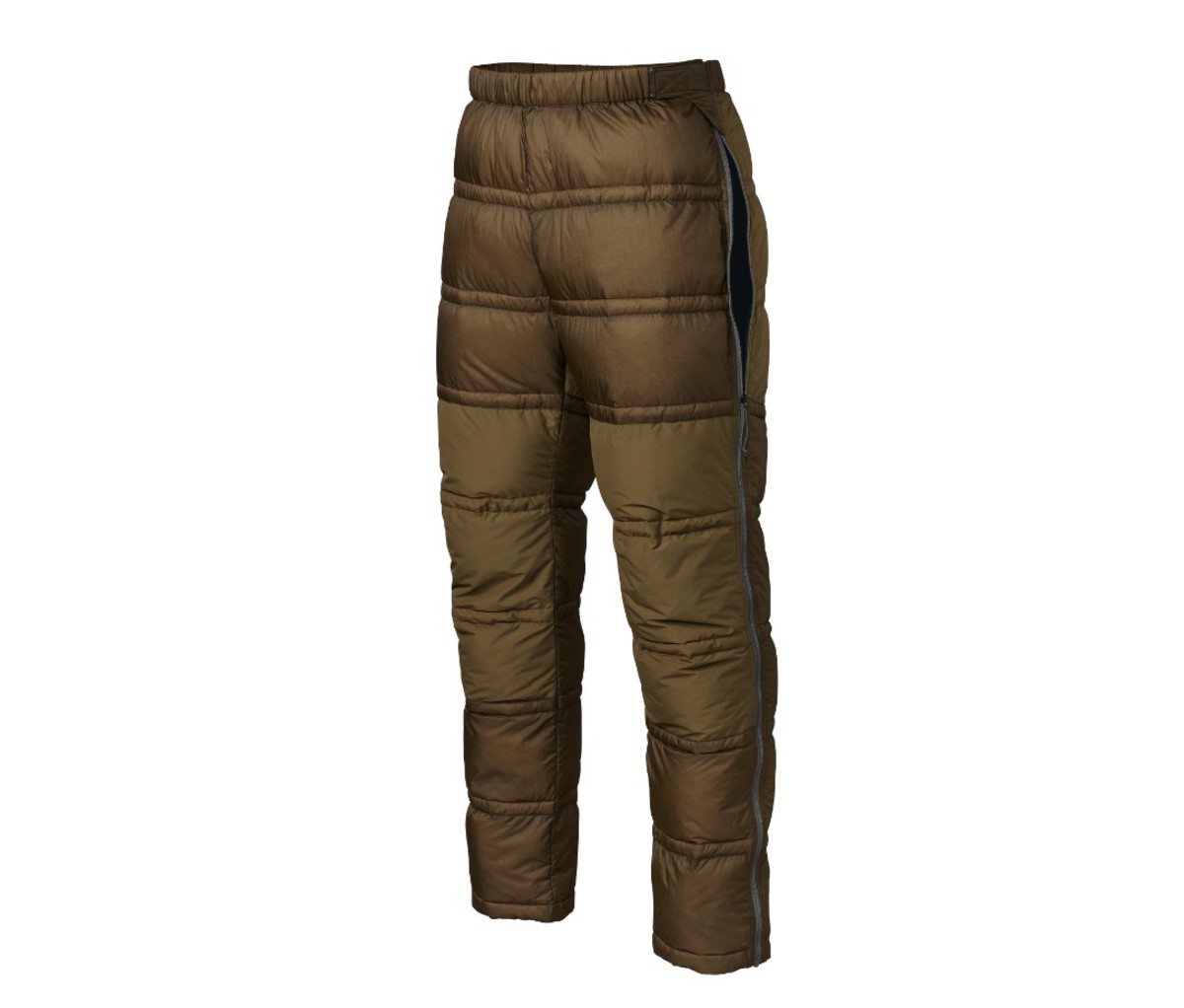 7. KUIU Ultra Down Pant
Here's a pair of pants that anyone facing sub-zero temps can appreciate. The KUIU Ultra Down Pants act like a sleeping bag for your legs—ideal for added warmth under a pair of hiking pants. Equipped with full-length zippers up both sides to help regulate heat, KUIU engineered this ultralight mid-layer with insight from expert hunters for scenarios where warmth and light weight are critical. They also serve as a cozy solution in less tactical situations. I change into mine for the ride home after a long day on the slopes.
[$249; kuiu.com]
Get it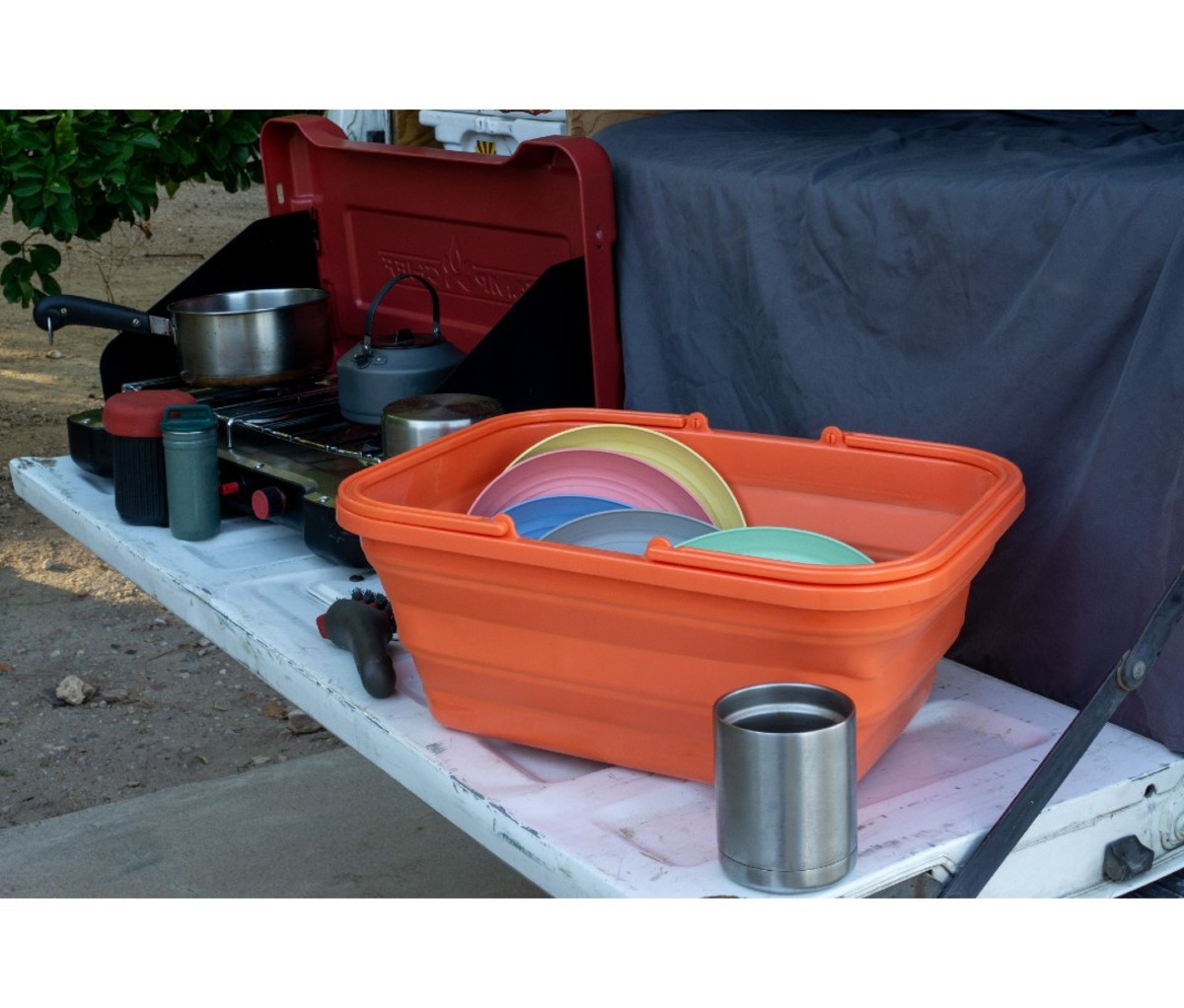 8. UST FlexWear Sink
The collapsible UST FlexWear sink is a nifty solution to camp dishes or any activity calling for an open sink outside. Its durable, flexible design is sturdy enough to stand the test of time, but light enough to be inconsequential in travel. Packing away into a thin, cutting board-sized unit that's easily stowed for travel, its 8.5-liter (2.25 gallon) capacity is a game changer too. Someone could bathe a baby in this thing. When it comes to the best gift ideas for the outdoors lover, this isn't the sexiest but it sure is useful.
[$17.99; ustgear.com]
Get it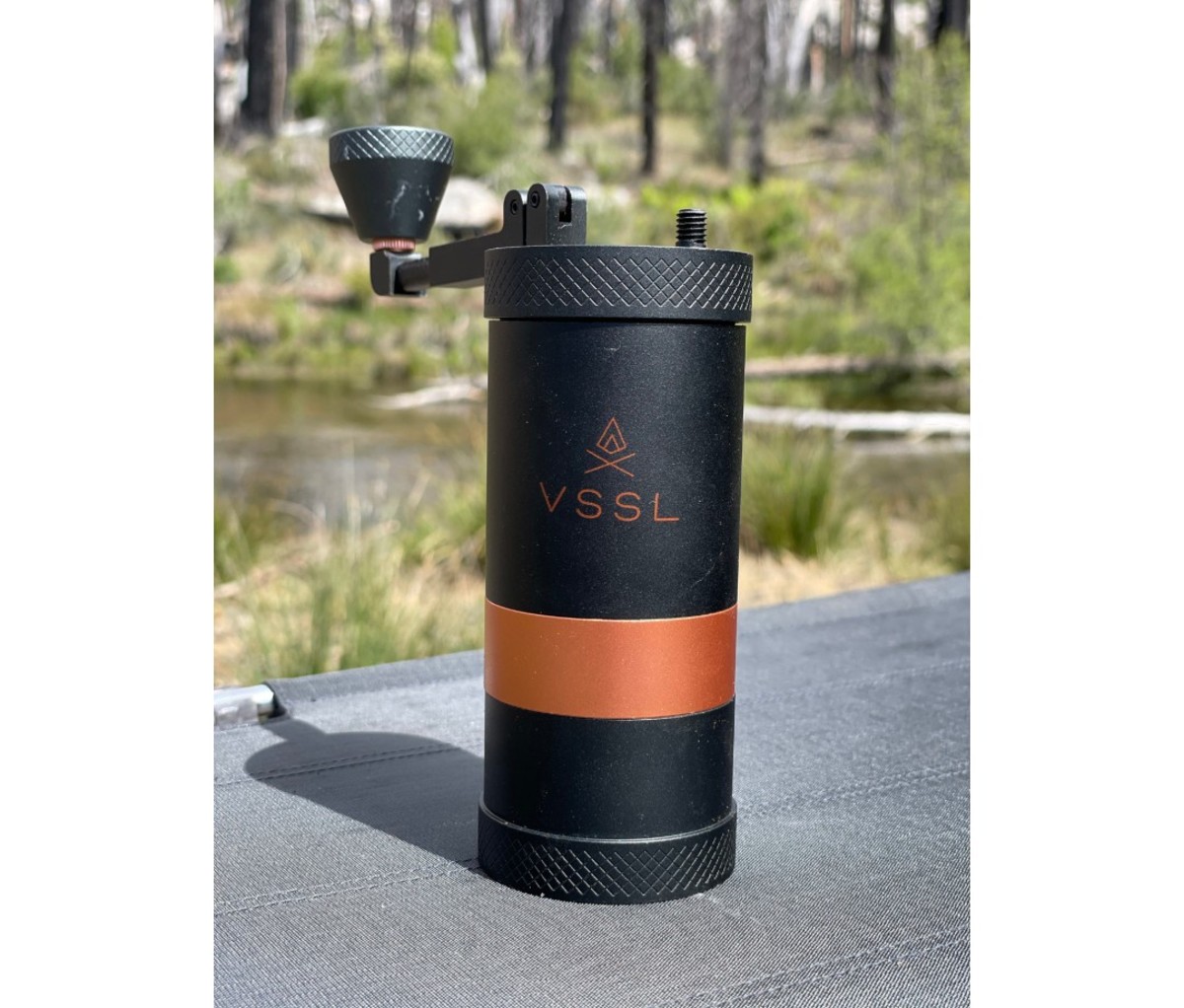 9. VSSL JAVA Coffee Grinder
The VSSL Java is for those who take their coffee seriously whether in the kitchen or around a campfire. It's compact enough to stuff in a pocket, but holds enough beans for a strong cup of joe. The sturdy, steel design is easy to use, with multiple settings for coarseness of the grind. It's a sleek, compact design that provides a consistent yield, which for me is worth its weight and price. Paired with the Aeropress portable coffee maker (also sold on the VSSL site), this workhorse pumps out espresso-grade java faster and with more consistency than any other portable contraption I've tried. It always comes with me car camping.
[$150; vsslgear.com]
Get it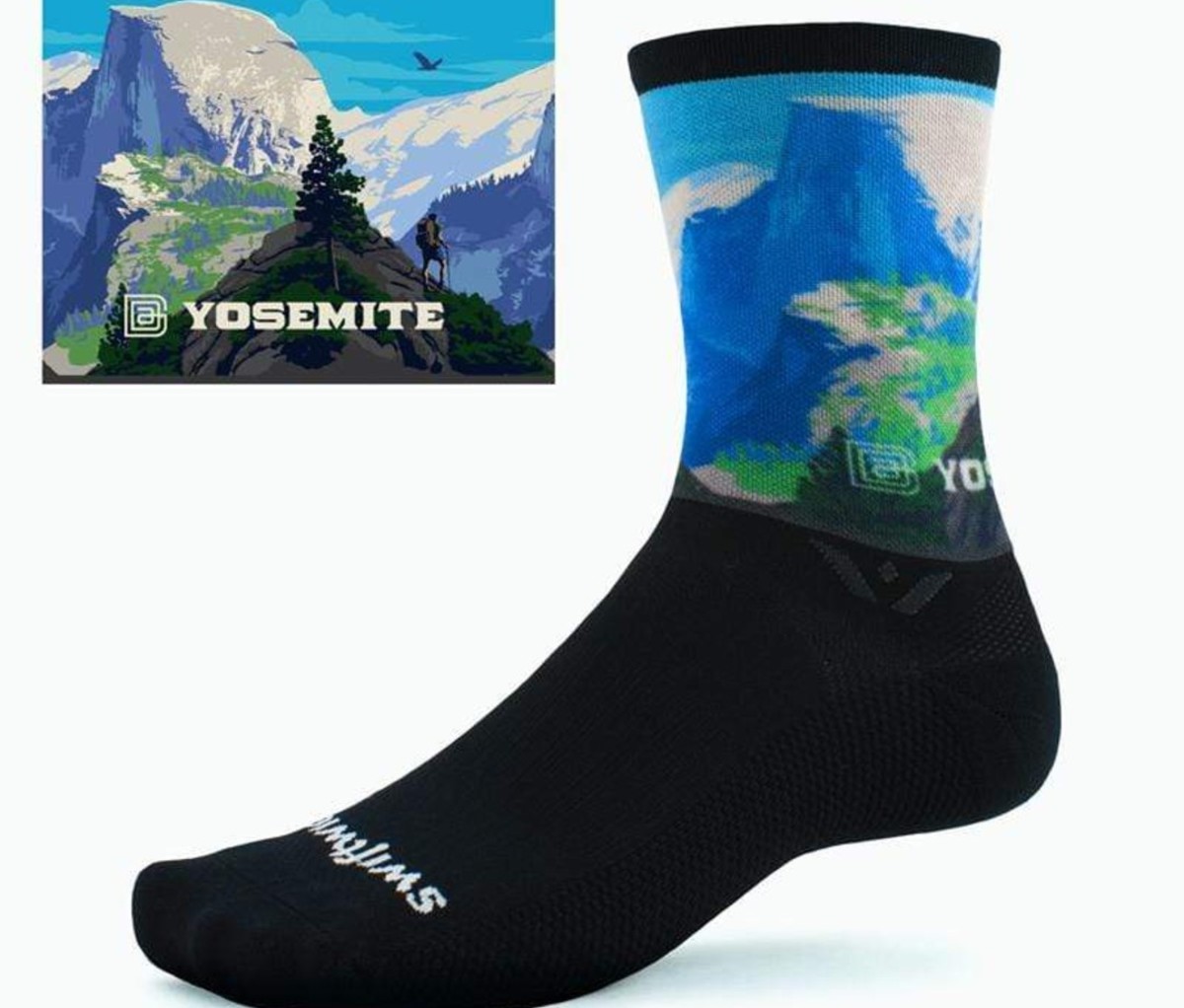 10. Swiftwick Vision Six National Park Socks
Here's your quintessential standout stocking stuffer. The Swiftwick Vision Six line pays homage to America's national parks, pairing stylish graphics of your favorite national park with breathable, moisture-wicking fibers for the ultimate hiking sock. A great option for hot summer days on the trail, they're not too thick, but keep blisters at bay like a second skin. A percentage of each pair sold is donated to the National Park Foundation, helping to support the national parks we love.
[$19.99; swiftwick.com]
Get it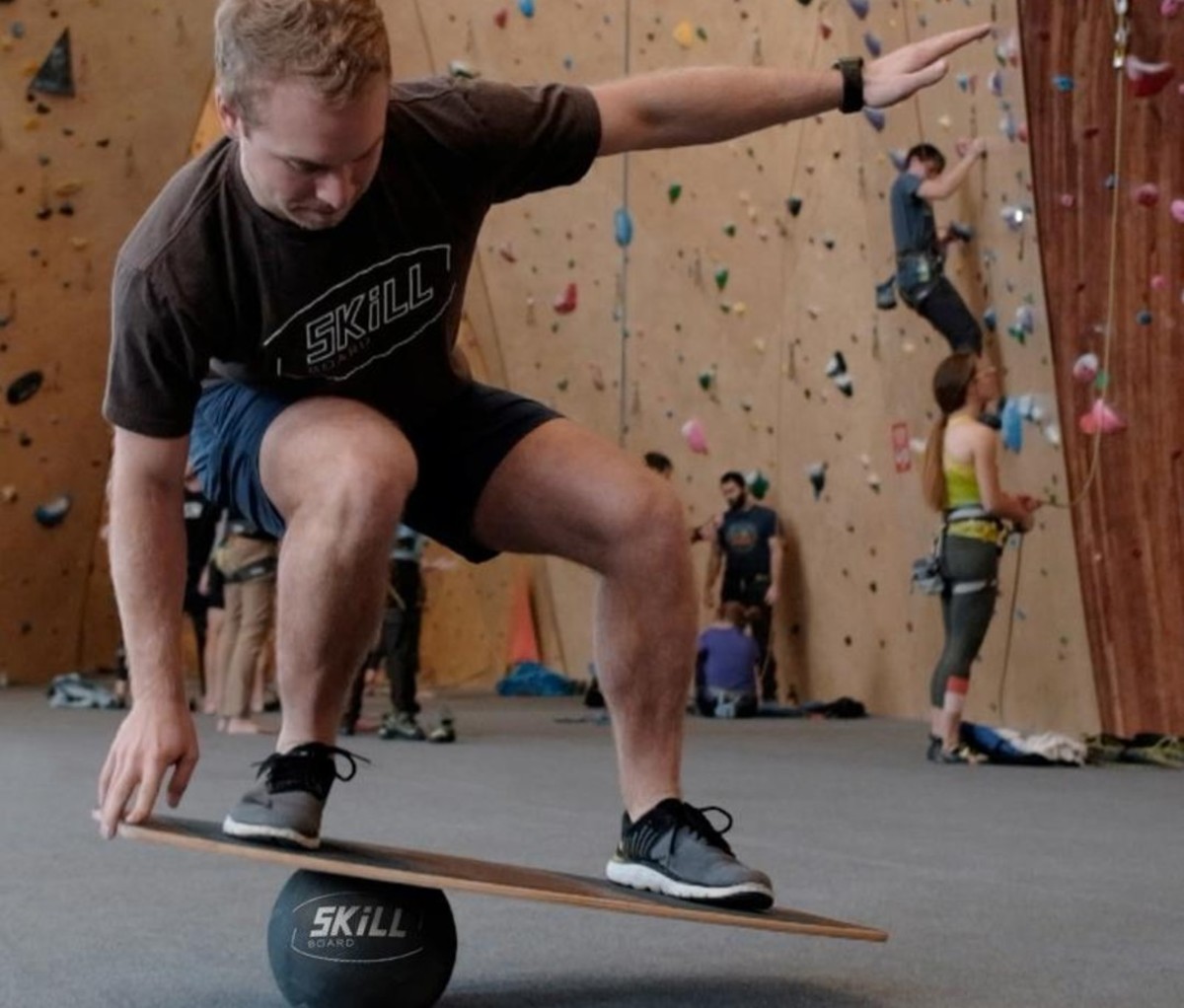 11. Skills Board
Weather doesn't always allow for outdoor adventures, so it's nice to have an indoor alternative. The Skills Board is a balance trainer that enhances performance for any physical activity—particularly for board sports like snowboarding or surfing. Its simple design challenges core strength and balance with 360-degrees of motion, working smaller support muscles that drastically enhance performance in balancing scenarios. As challenging as you want it to be, the difficulty level can be adjusted by inflating or deflating the balance ball. It also comes with a wobble cushion for beginner stages. Though the price point isn't exactly low, you get what you pay for with the Skills Board bundle—which has my vote for the best balance trainer on the market today, and one of the more unique gift ideas for the outdoors lover.
[$224.95; skillboardusa.com]
Get it