Here's my checklist of pandemic hobbies. I grew a vegetable yard and baked focaccia, propagated houseplants and fermented gallons of tangy kombucha, the hardly boozy, probiotic-packed bubbly tea which is supposedly excellent for intestine wellness. At the least, handmade kombucha was improved for me than all all those double IPAs I drank all through that dark New York Town spring.
Six months afterwards I'm even now in Brooklyn, even now fermenting kombucha, and in yet another 2020 plot twist, consuming kombucha-infused beer. I'd like to call the go unexpected, but real truth is, I'm observing difficult kombucha everywhere you go.
Firms are betting big on higher-ABV kombucha, cranking up the tangy ferment's alcohol written content (it generally consists of significantly less than 1 % alcohol by volume) to concentrations ordinarily noticed in lagers and IPAs. Hard kombuchas are carbonated conundrums, improved-for-you beverages that deliver a excitement.
I'm not thoroughly opposed to difficult kombucha's existence. Loads of stable possibilities exist, which includes Sierra Nevada's Strainge Beast and KYLA, generated by Whole Sail in Oregon. Consuming quite a few is invigorating, but difficult kombucha is not suited for afternoon-lengthy intake though watching football. The acidity overwhelms, inebriation served with a side of indigestion.
Move the aspirin and Tums, remember to.
I didn't will need antacids to test two persuasive new entrants into the kombucha sphere. Initial, San Diego's JuneShine, a difficult kombucha producer, partnered with Stone Brewing on StoneShine. Kombucha built with eco-friendly tea and honey is augmented with tropical Citra and coconut-like hops and a brewery pun—stone fruits, particularly nectarines and peaches.
The hybrid has moderately gripping acidity, the fruit and hops demanding comprehensive consideration from your nose and taste buds. In a beer planet swirling with juicy hazy IPAs and berry-mobbed sour ales, the 6 % ABV StoneShine matches neatly into the current zeitgeist. It's nice enough to pound on a late-summertime seaside, but it is greatest to frame the hybrid as a gluten-no cost sour IPA—a wellness-minded advertising position for drinkers with that nutritional worry.
Get it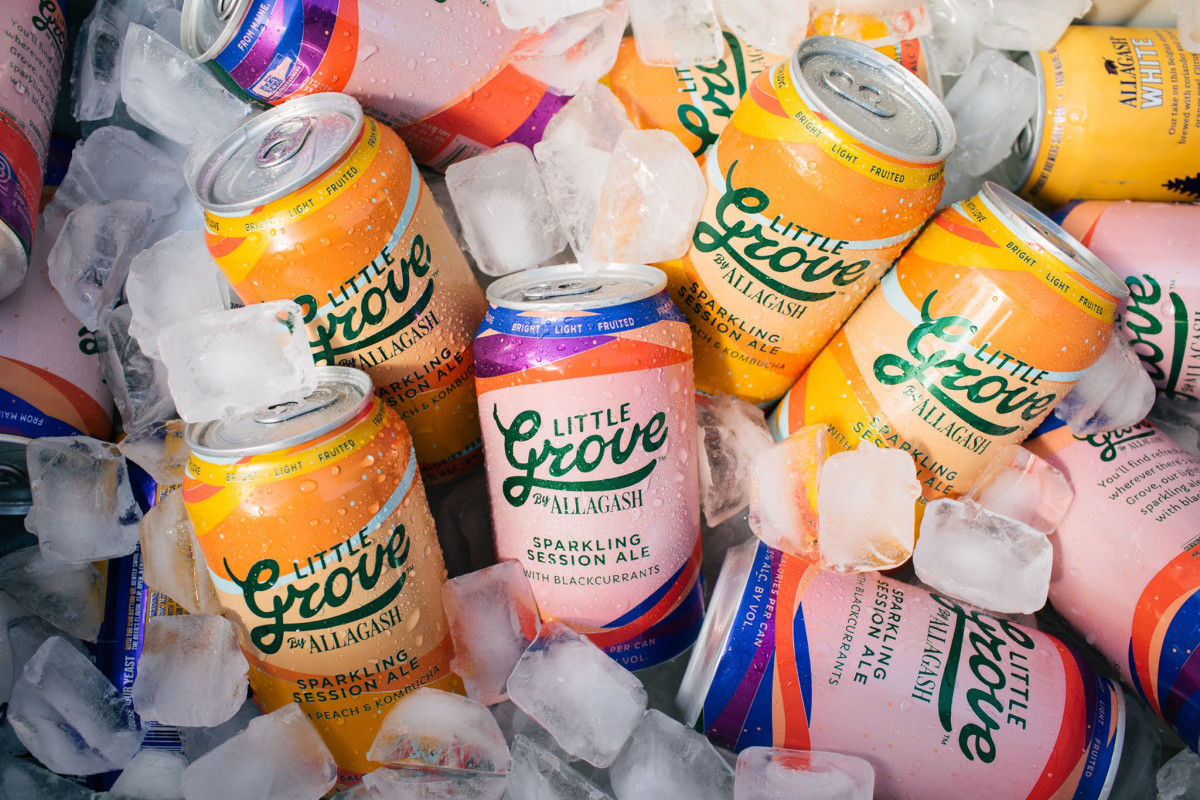 On the other hand, Allagash Brewing appeals to waistline-aware clients with its Very little Grove line of 100-calorie sparkling session ales infused with fruit. This looks off-model for the Belgian-motivated brewery famed for its fragrant White witbier and spontaneously fermented ales, but the pandemic-ordered closure of bars and places to eat hit Allagash difficult. (This was my to start with summertime in a ten years that I did not devour a lobster roll and a couple White pints in Maine.)
Instead of moping, Allagash innovated with new packaged products, most notably Very little Grove. The beers occur in two variations: blackcurrant and peach blended with kombucha. The blackcurrant has a fantastic tartness, one thing I might sip at brunch to wash away a wee hangover. I personally like the kombucha edition which is hardly sweet and pleasingly tangy, the peaches current and not pummeling. It's a light-weight and breezy sipper suited for lazy afternoons, the 3.6 % ABV which means you can—and should—crush a couple cans.
Compared with most difficult kombuchas, Very little Grove is straightforward to consume once again and once again.
Get it